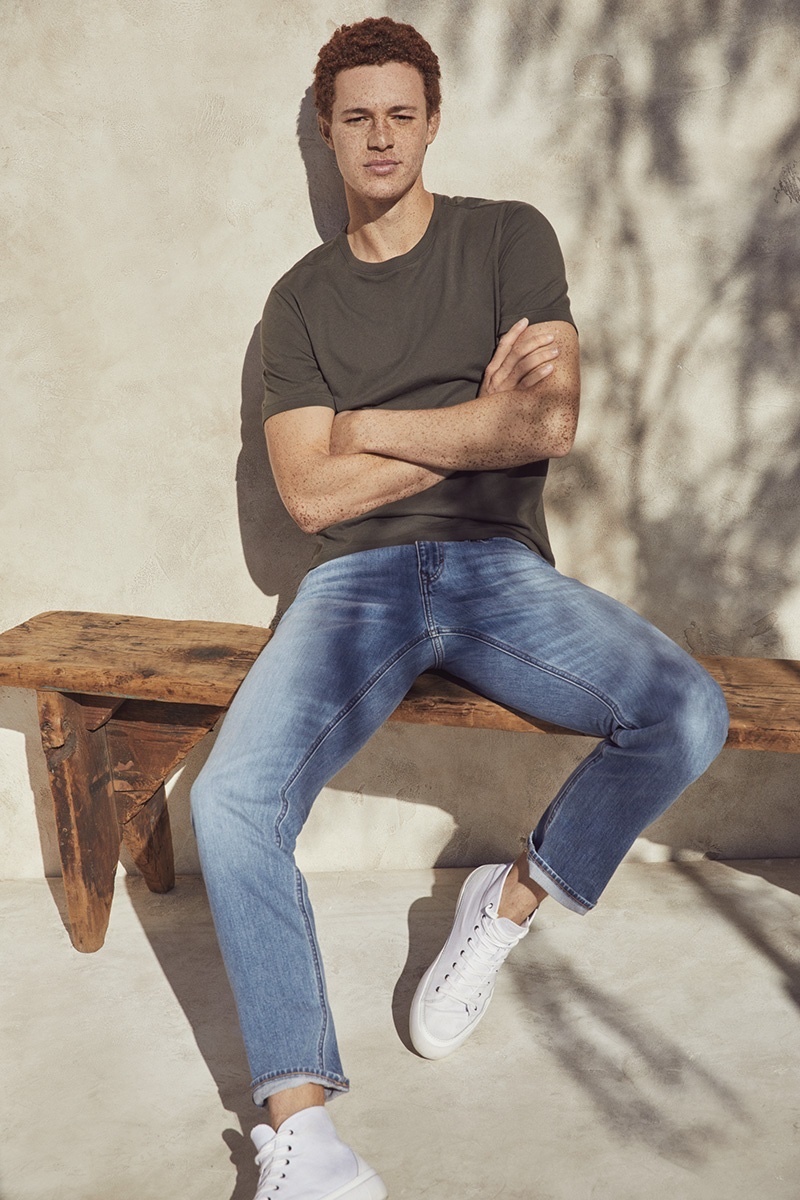 Banana Republic takes an effortless approach to everyday style with one of its latest men's outings. The fashion brand collaborates with art director Alex Freund and photography duo Williams + Hirakawa (Art Department) to highlights its essentials for the season. It's here that models Dustin Shirley and Remi Chester share the spotlight.
Remi and Dustin step outside in easy-to-replicate looks from Banana Republic. The pair poses against a set by Steve Halterman as they charm in pieces such as a dark teal floral print shirt. The standout goes excellent with denim like Banana Republic's slim organic jeans.
Related: Matthew Dons New Essentials from Banana Republic
Banana Republic's untucked standard-fit linen-cotton shirt stands out in navy in the name of relaxed summer style. At the same time, you can dress the top up with a lightweight suit. Perhaps a pair of Nicklas pure white leather sneakers could complete the look.
Banana Republic Summer 2021 Style