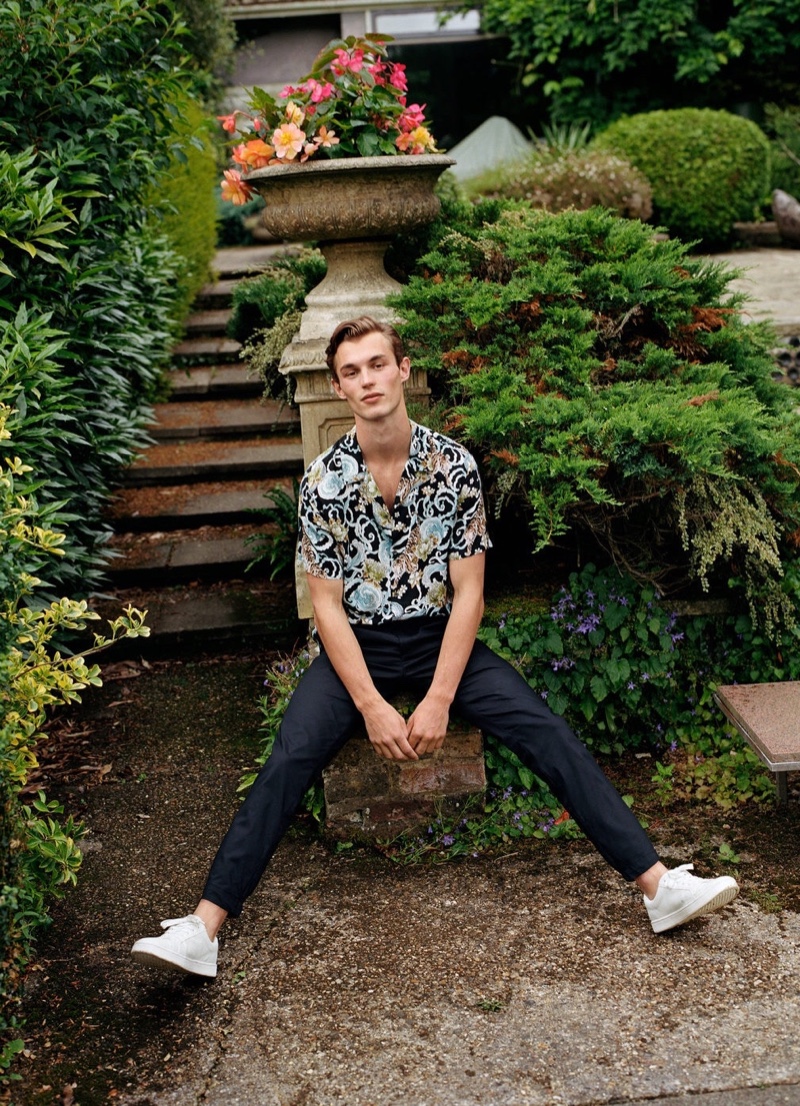 Mango Man takes to the garden to showcase an elegant offering of menswear arrivals. The Spanish brand looks to inspire with its outing fronted by Kit Butler. Picture-perfect, the British model dons a wardrobe that seamlessly blends tailored and relaxed pieces. Slipping into a pair of white sneakers, Kit is easily a style muse in covetable clothing for the season. Mango's selection includes Cuban-collared short-sleeve shirts, sleek trousers, and distressed denim.
Related: An Idyllic Place: Clément is a Sleek Summer Vision for Mango
Mango Man New Arrivals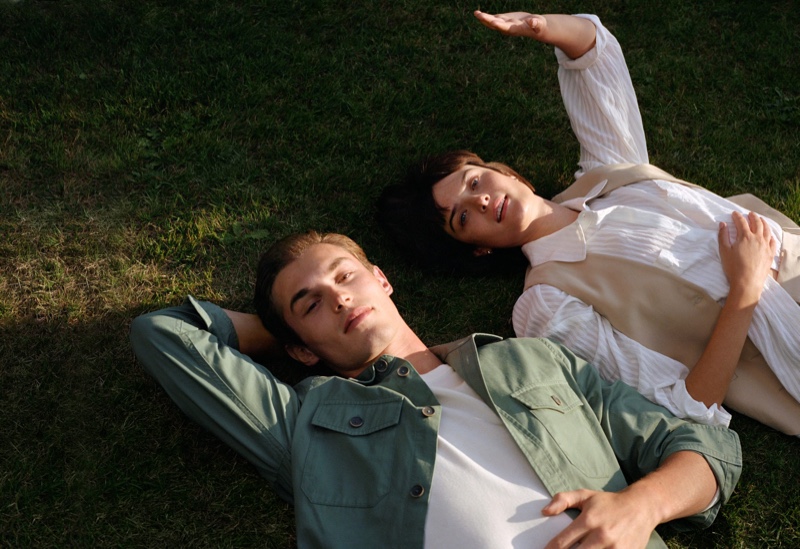 Mango produces a stylish day in the garden that highlights both its menswear and womenswear. The male protagonist, Kit joins beauty, Sam Rollinson. Complementary tones come together with an emphasis on neutrals and earthy hues. Stealing the spotlight, Kit wears versatile items. Essentials such as Mango's lightweight, pocketed jacket provide a versatile piece to transition from warm to cold weather.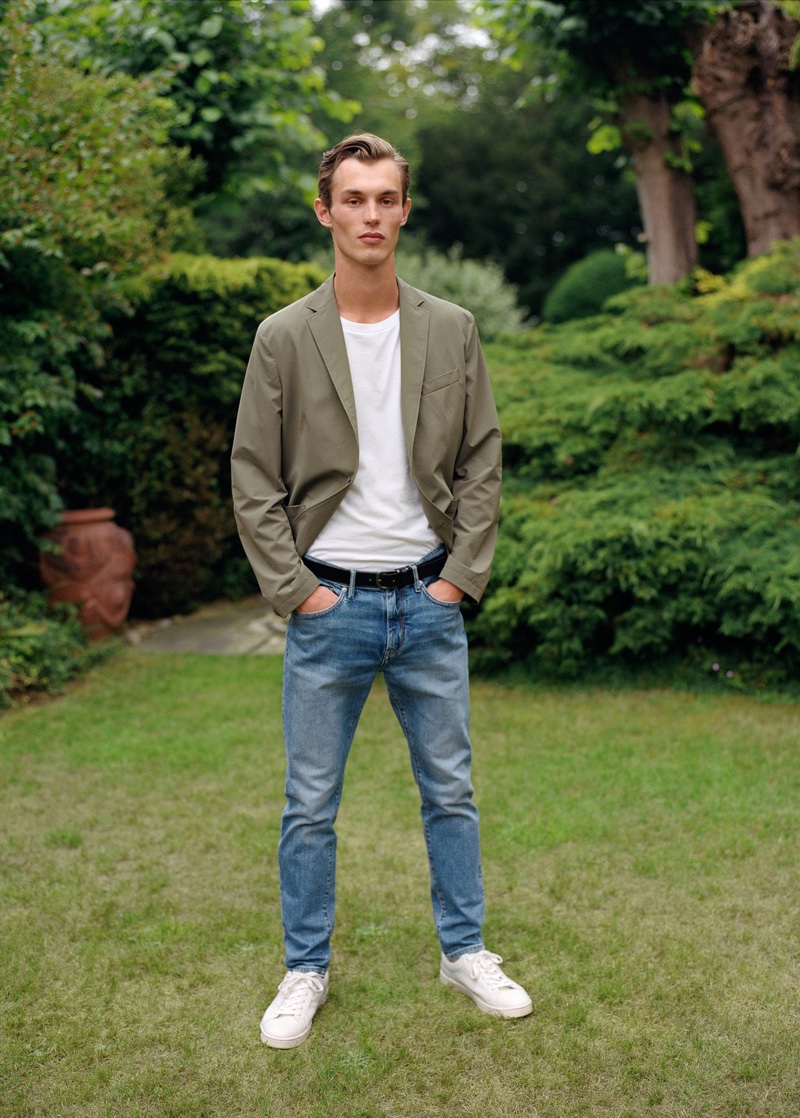 When it comes to a wardrobe for the modern man, Mango has no issue finding the perfect balance between classic clothing design and contemporary style suggestions. Take, for example, the timeless combination of a suit jacket and a pair of denim jeans. The fashion label updates the proven combo with a casual, unlined blazer. It also doesn't hurt that a leather belt adds a smart touch to otherwise laid-back denim.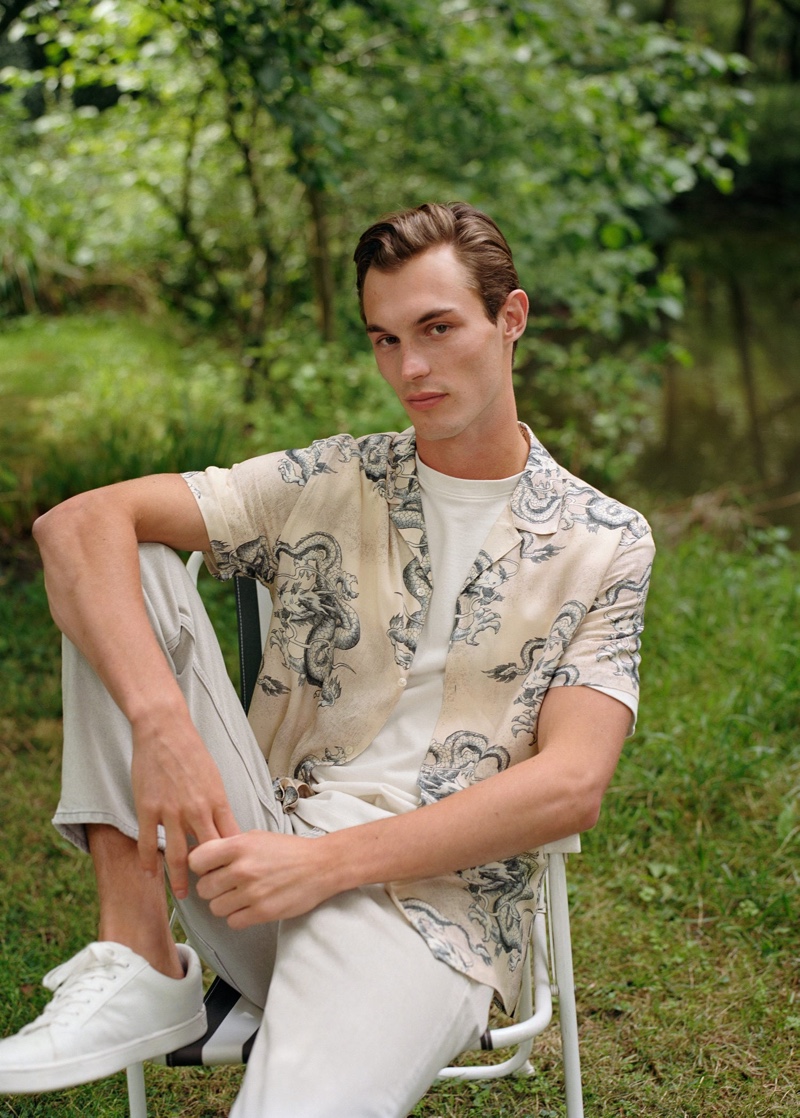 A neutral color palette offers a soft approach to mixing pieces for that moment of transition between summer and fall. While denim is often deemed a casual staple, Mango's light variants offer a certain sophistication. Denim looks are especially chic when you mix the perfect combination of neutrals and smart, tailored fits. Keep in mind clean lines of shirts and tees.