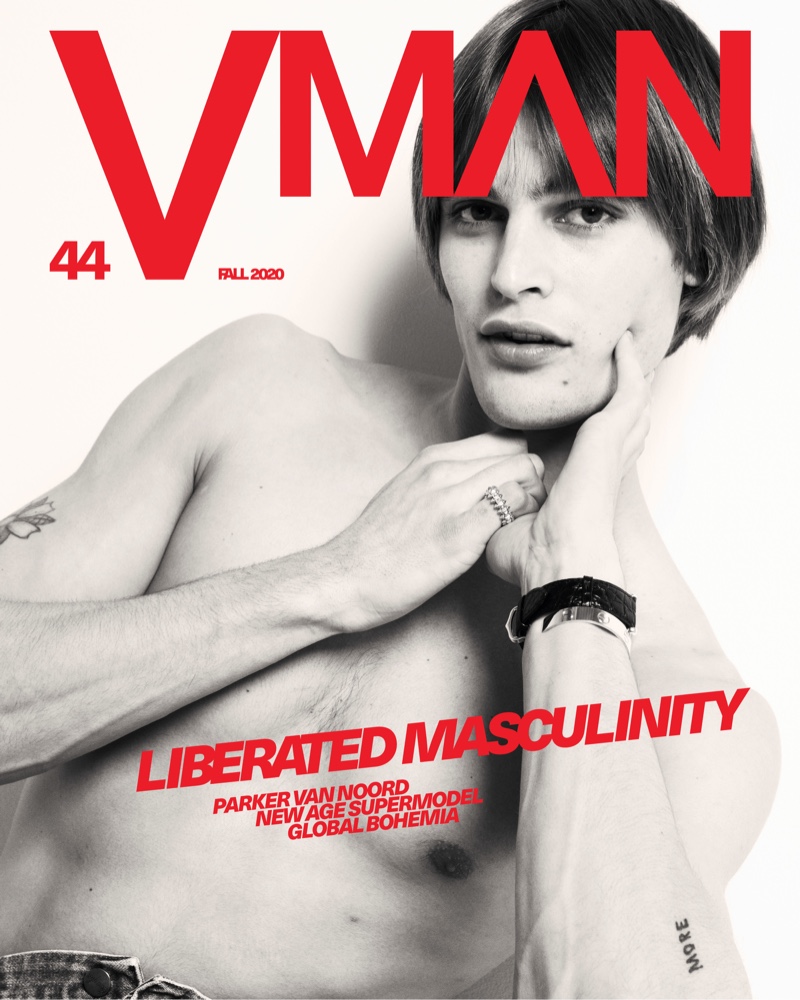 VMAN unveils its latest cover story with the tagline, "Liberated Masculinity." The men's fashion magazine enlists Parker van Noord as its cover model, proclaiming the Dutch star a "New Age Supermodel." Fresh off an Etro campaign, Parker lands two covers for VMAN. He takes to Industria studio in Brooklyn to connect with photography duo Inez & Vinoodh. Meanwhile, stylist George Cortina reunites with Parker. The pair previously worked together on a VMAN shoot at Chateau Marmont in Hollywood.
Related: Parker Embraces Adventurous Spirit for Vogue Ukraine Man
Parker van Noord for VMAN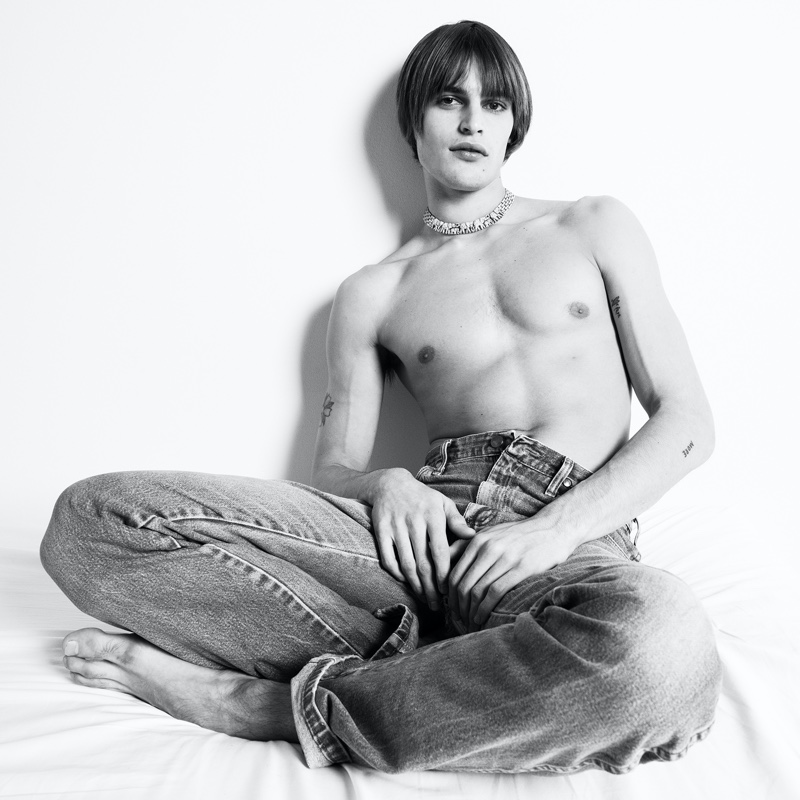 At the top of his game as an international model sensation, Parker talks to VMAN about how the pandemic affected his workload. "I had some things lined up, and then everything got canceled. But I try to be very positive," says Parker. "So I'm like, 'Okay, well, this is my time off.' There are things I can still work on for myself. For example, I bought an old car, and it needs a lot of work. So I'm trying to learn [new ways of] making things with my hands. Or even working as a carpenter, just to learn the trade."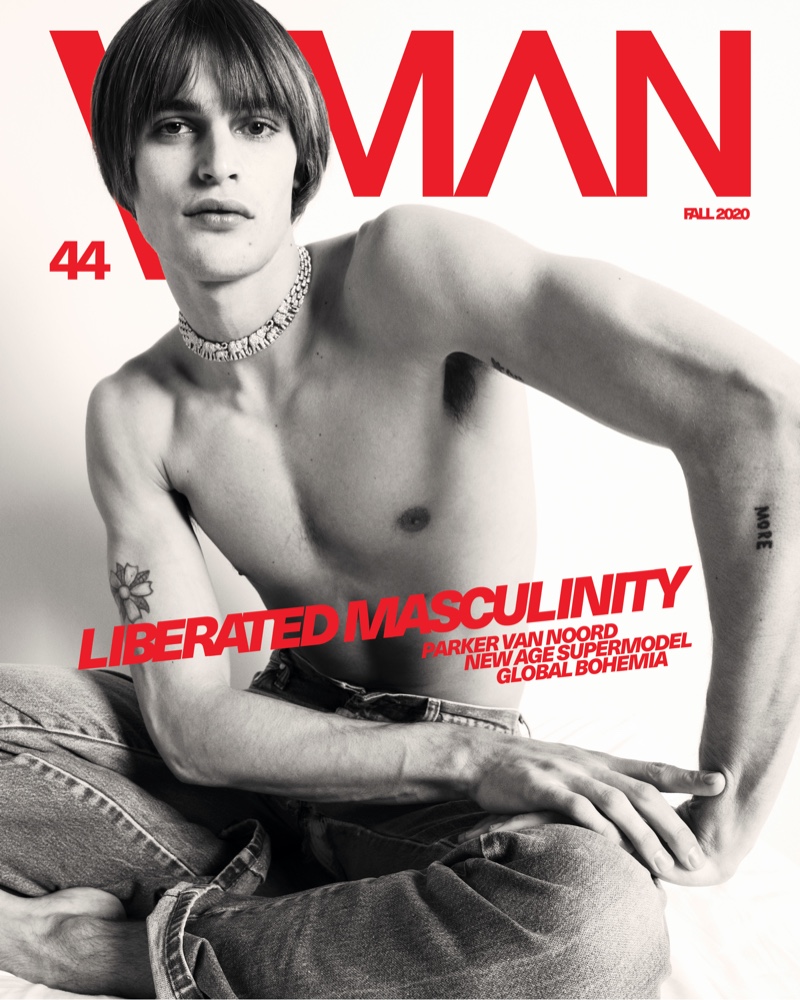 Perhaps there's no better person to talk about the current transformation of Amsterdam than local Parker. "Yeah, I grew up in Amsterdam," shares the Dutch model. "When I was a little bit older, we moved to the countryside, which is only 20 minutes outside of the city." Describing the current changes Amsterdam is going through, Parker explains, "It's getting so international. It's kind of comparable to Brooklyn: There's new construction everywhere. It's a mix between new and old. The culture is cool, and the people are really nice." Read more at VMAN.com.