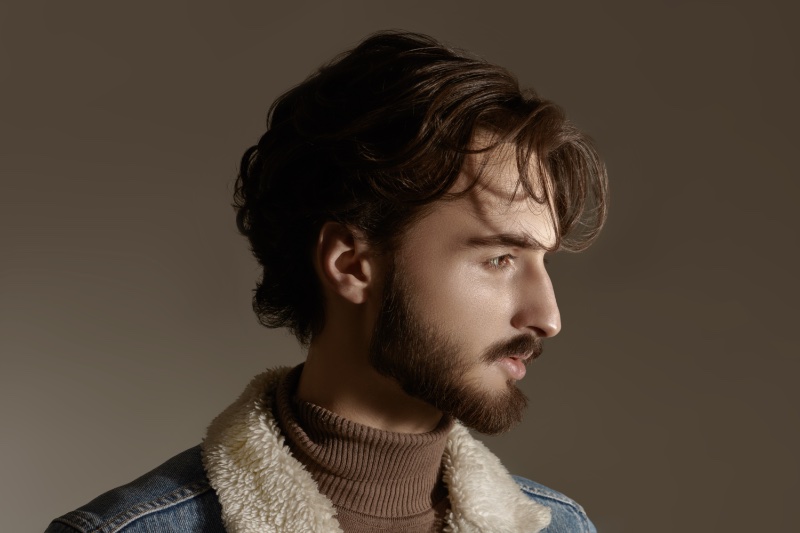 Many people might think it's simple to grow a beard, especially if they see others doing it. However, it can be challenging for those doing it for the first time. Many who've had them for a long time will tell you that maintaining a well-kept beard requires significant effort.
Most importantly, they'll let you know that beards need proper care. If you've never grown a beard before, this article aims to make the process easier for you. Here are three tricks to help you do it like a professional:
1. Buy the Right Products
If you've decided to grow a beard, you won't be shaving anytime soon. It requires effort to keep your beard well-maintained and to ensure it thrives. Hence, one of the best ways to do so is by using proper care and maintenance products.
In today's market, you'll find several beard care products available. However, not all may be of the best quality, and some may do more harm than good. So, it's ideal to buy from reputable dealers only. You can get your products from Kingsmen Premium or any other reliable online shop or brick-and-mortar store to ensure the quality of your beard products.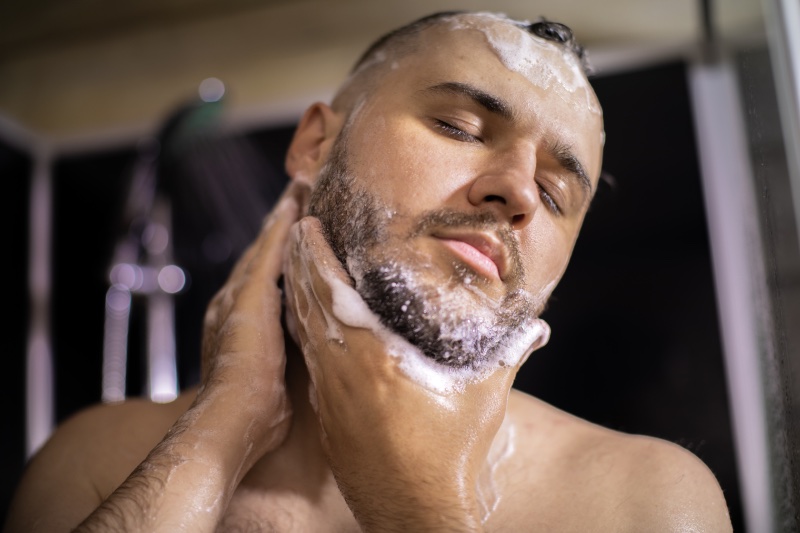 Meanwhile, to keep your beard clean, it's best to use a beard wash to prevent dirt, oil, or sweat buildup. It's advisable to use this at least one to three times a week. Washing your beard once or twice a week is recommended for dry skin. However, cleaning it thrice may be more appropriate if you have an oily type of skin or combination skin.
Nevertheless, it would be best if you tried different routines to find out what works for you. On the other hand, you'll need a conditioner to hydrate your beard after washing it. Besides that, you must also have beard oil.
Beard oil can help make styling easier, prevent itchiness and dandruff, keep the beard moisturized, and ensure hair follicles are healthy. Alternatively, you can use a cream or balm if you're not fond of beard oils.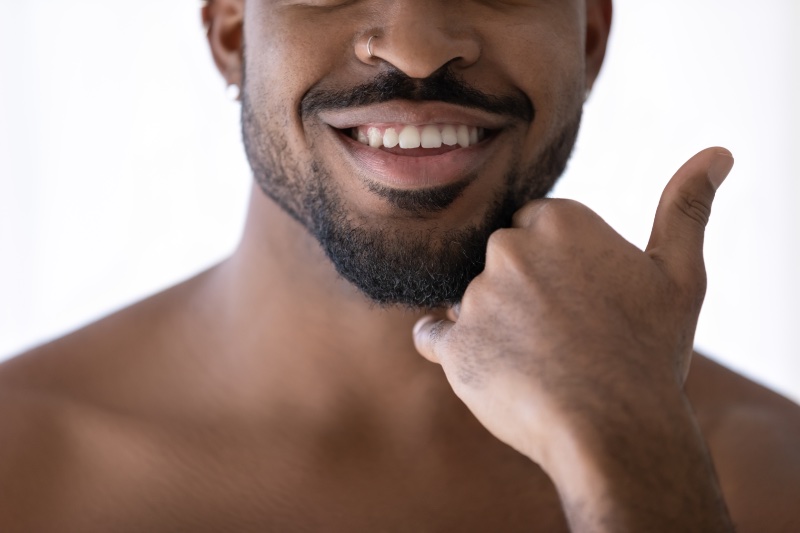 2. Choose a Style
You may start seeing considerable progress in the second month of growing your beard. Instead of letting it develop wildly or maintaining a neat and uniform growth, style it to enhance your look. Though you may see celebrities or people on social media with different beard styles, not all may suit you. Therefore, it would help to identify the best one to frame your face perfectly.
A good beard style flatters your face shape. You may have a round, rectangular, oval, or square face shape. Here are some guidelines you can follow:
Round Face
If you have a round face, consider beard styles that make your face look slimmer. An angled shave along the cheekbones and keeping hair full on your chin may help. Some styles you can try are a Balbo, short boxed, or anchor beard.
Square Face
A style that enhances your well-defined outline will flatter your square-shaped face. Consider a shorter beard on the sides and keep a fuller chin. You can trim or shave with precision or sharp lines around your cheekbones. Some styles you can try include a goatee, circle, or petite goatee.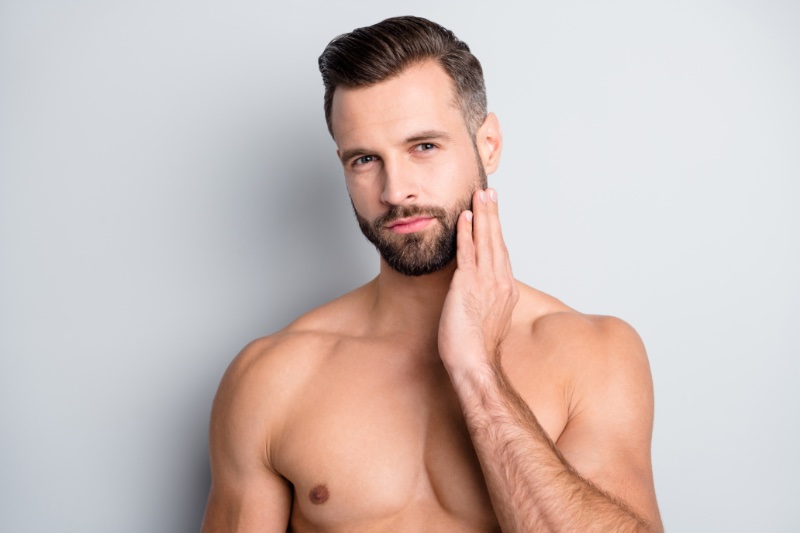 Rectangular Face
A beard that gives a chiseled look is most suitable if you have a rectangular face. A style that can fill your jawline's sharp angles is best. Ideally, you can try mutton chops or a chin strap.
Oval Face
Many beard styles can be ideal for you if you have an oval face. However, a close-cut or hipster beard can help define your face better. Matching your beard style to your personality is also essential. Therefore, go for something that makes you feel comfortable and confident.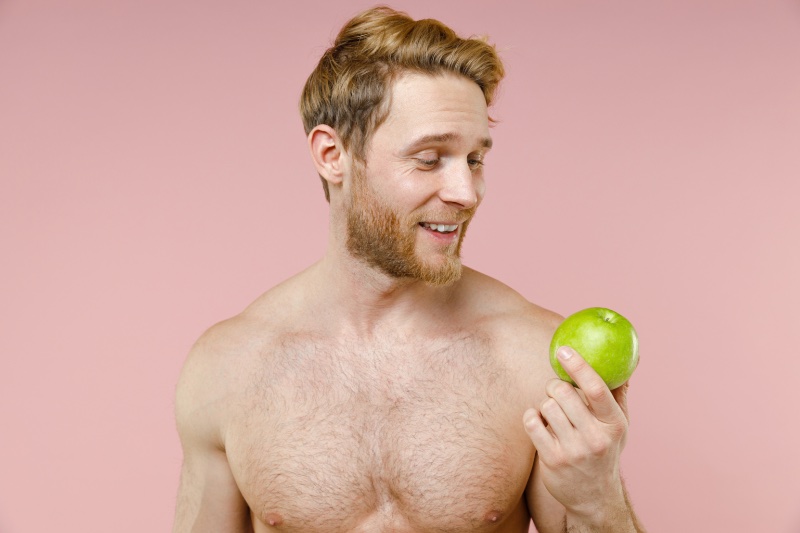 3. Live a Healthy Lifestyle
Living a healthy lifestyle can be quite helpful in growing a more robust and healthy beard. Eat healthy foods like vegetables, nuts, seeds, and low-calorie diets. A healthy diet helps by encouraging your body to regenerate cells and develop new hair follicles.
Exercising can also help. Physical activity can encourage hair follicle growth and boost testosterone production—a hormone believed to help in hair development. It would also help to sleep well. A good night's sleep allows the natural release of sufficient testosterone.
Final Thoughts
Growing a beard for the first time may seem challenging. However, with proper guidance, the process can be smoother. In this article, you've learned some tips to help you grow yours like a professional.
As advised, you should buy the right products, choose a suitable style, and switch to a healthy lifestyle. If you encounter any challenges, it's best to ask for advice from an experienced person.