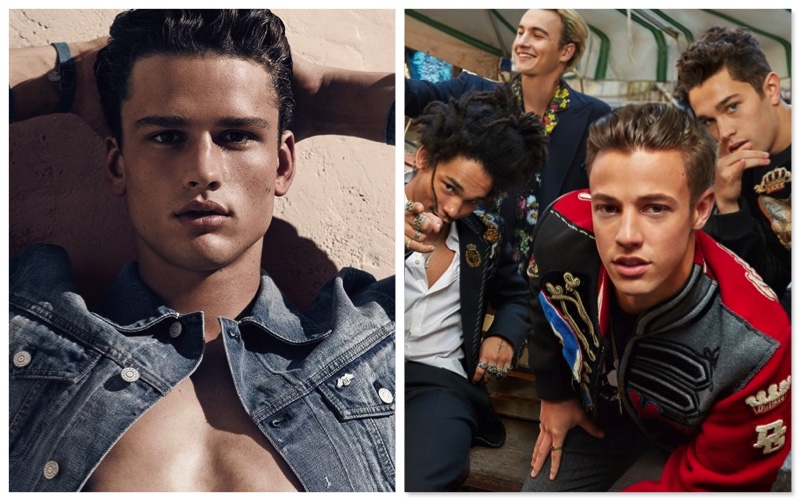 When it comes to the modern male model, the traditional idea has splintered into several new identities. The days seem far and distant when a model like Clément Chabernaud, Sean O'Pry, or Simon Nessman worked their way up in the industry with no shortage of runway shows, editorials, campaigns, covers and work with industry titans such as Mert & Marcus. The modern wave of social media popularity contributed to fashion's democratization and spurred a gradual shift in the development and attributes of the industry's top models.
Model Coverage: From Forum to Blog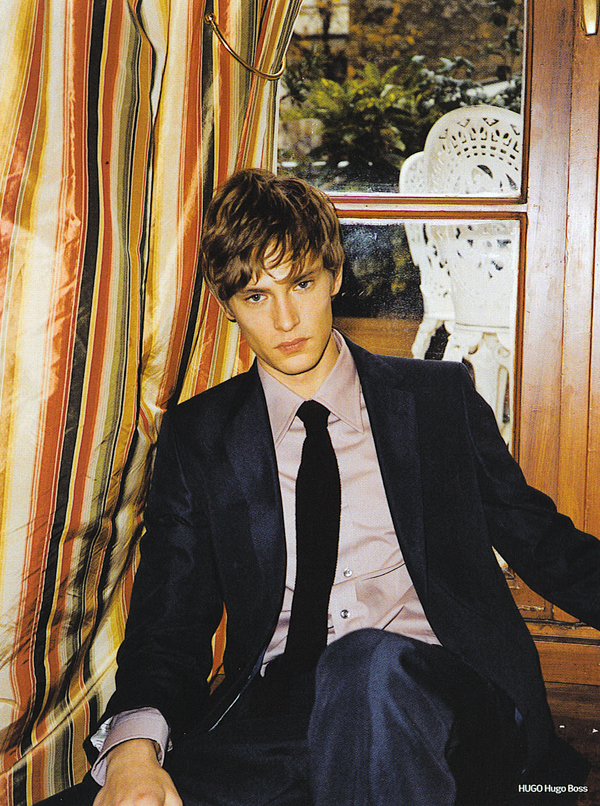 The contemporary story of male models and the media surrounding them is engaging to say the least. In 2002, The Fashion Spot made its debut. It was originally a forum dedicated to designer collections, shoes, cosmetics, trends, and more. However, the website quickly took shape as a place to stay updated with the latest collections and models.
Models became such a hot top on The Fashion Spot, you could even find a couple of model agents, who would share updates on their talent. While models are frequently discussed on the forum, female models easily have more forum activity. As a result, in 2005, the online forum Model Hommes launched.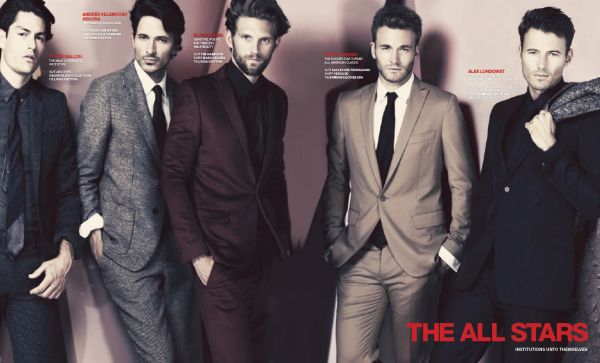 Model Hommes represented perhaps one of the first contemporary glimpses at an interest in the male modeling industry. Forum members would purchase the latest issues of international magazines to share scans of stories featuring their favorite models.
This was also a time when it wasn't a regular occurrence for magazines to credit models in its issues. Members also proved themselves to be quite knowledgeable. They would follow model agencies, keep up with the latest fresh faces, and even ID models on the catwalk. However, representing the shift of model coverage to online blogs, Model Hommes came to an end around 2013.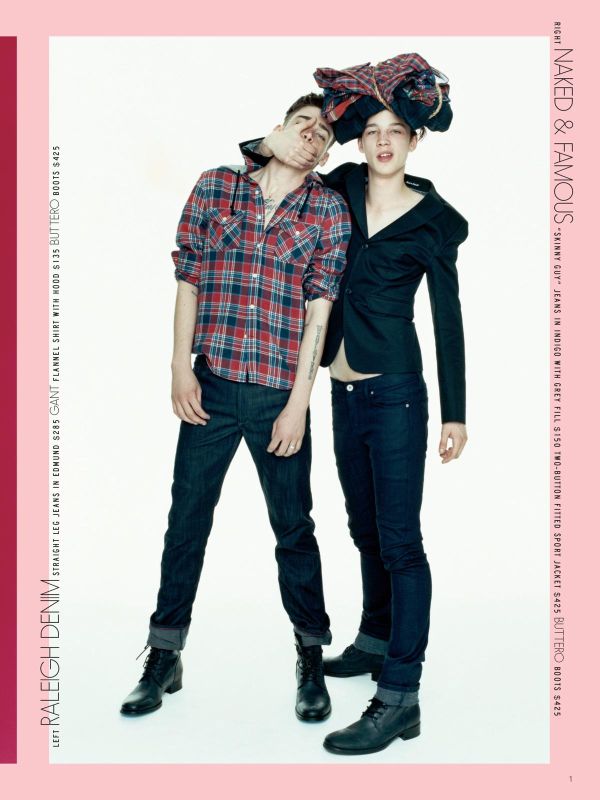 The introduction of websites such as The Fashionisto contributed to a constant flow of updates featuring models and their work. It became easier to put a name to a face and track the journey of models from fresh face to established talent. It's important to note that in the prime of The Fashion Spot and Model Hommes, it was rare to see the digital version of an editorial, campaign, or lookbook.
For the most part, you had to depend on people scanning material. It's truly a result of the current digital age that sees fashion images so widely distributed. Social media platforms such as Facebook helped fuel the spread of these visuals as well. You not only had media and modeling agencies covering new work from models, but the talent sharing their own projects.
The Impact of Social Media on the Model Industry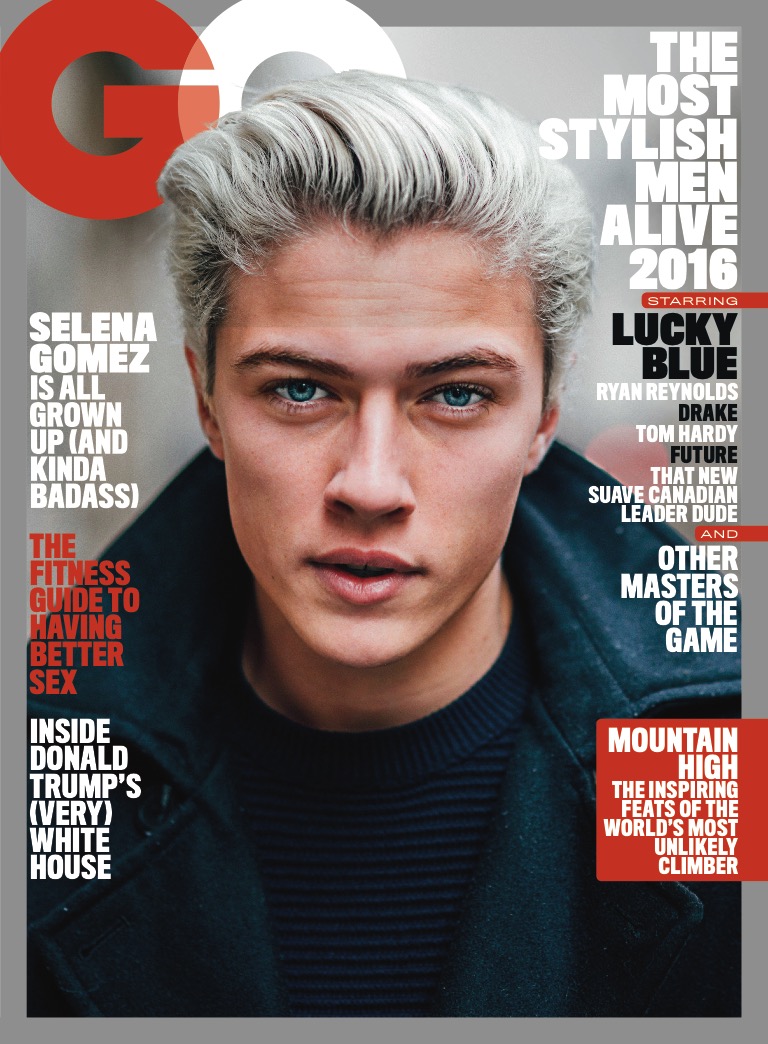 The increasing popularity of Instagram radically transformed the modeling industry as we know it. Clients began booking models based on their social media following and modeling agencies were not opposed. In fact, many modeling agencies began promoting their models, who had significant social followings. American model Lucky Blue Smith is a significant standout when it comes to the Instagram model craze. Currently, Lucky boasts over three million followers and with a dedicated fanbase, clients flocked to him.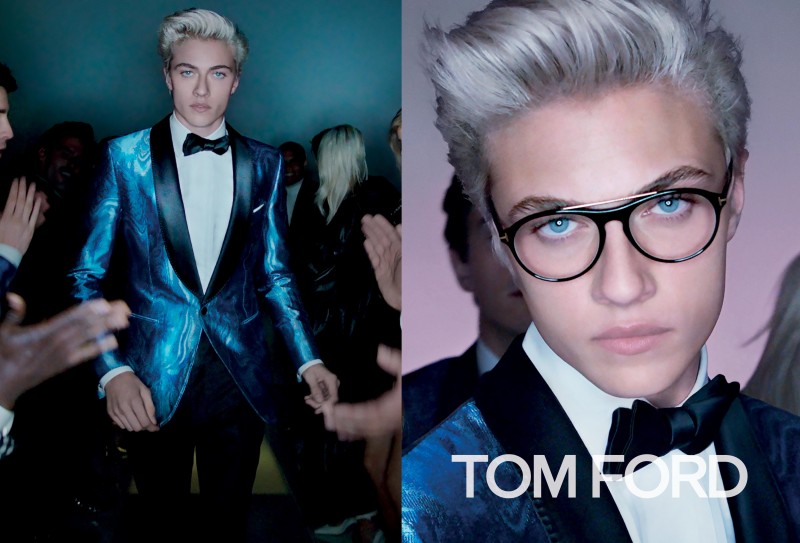 Bypassing contemporary icons such as Sean O'Pry, Smith became an instant beacon of modernity in the industry. Sporting his platinum blond locks, Smith appeared in campaigns for Tommy Hilfiger, Philipp Plein, Tom Ford, Calvin Klein, and more. He also racked up an impressive number of magazine covers, which knew no gender. The leading model graced the covers of magazines such as GQ, Vogue Paris, V, and Elle UK.
Although Smith's rise was rapid and once could possibly argue overexposure, at the end of the day, Smith boasts traditional model qualities. He stands tall at 6′ 2″, has a distinguishable look; his trademark locks, and is sample size. Smith easily fulfills the desires of both the fashion world and the coveted digital market.
The Viral Model: Hot Math Teacher Pietro Boselli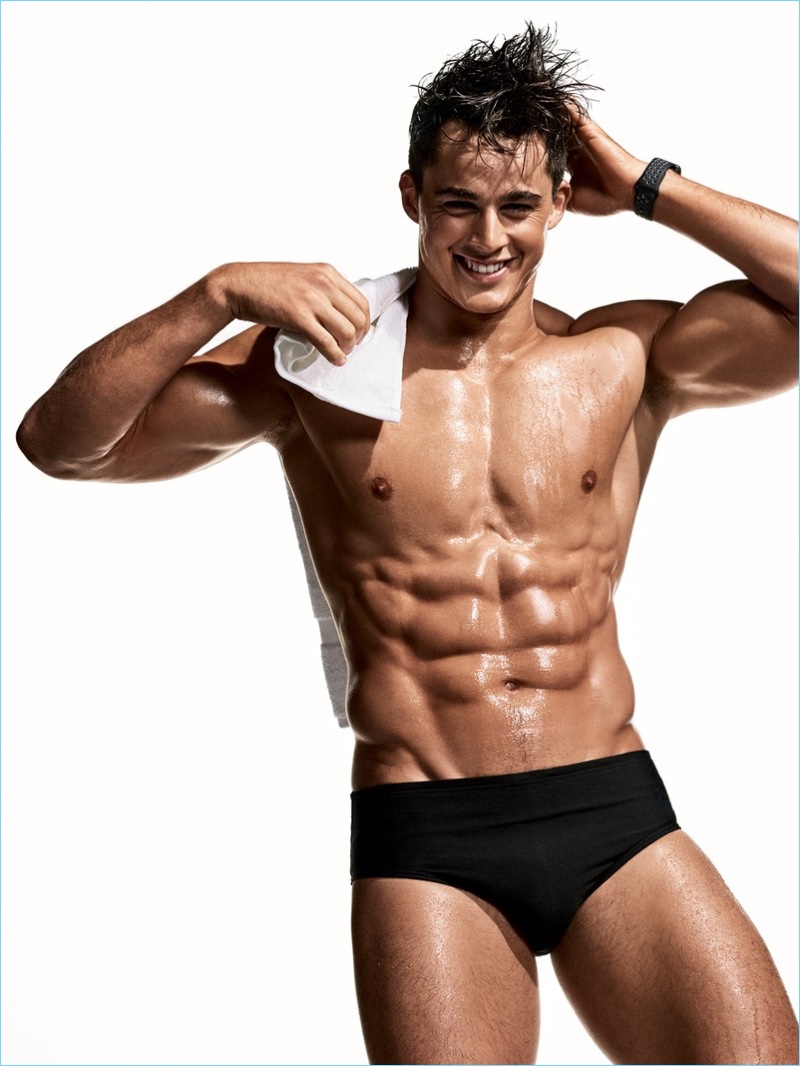 Just in case, the impact of social media and the digital world wasn't obvious enough, Pietro Boselli proved a point in 2015. The Italian model went viral after being dubbed the Hot Math Teacher. Mainstream publications such as People picked up on the story of a University College London student, Arief Ali. Writing a post on Facebook, Ali shared, "That moment when you realized your math lecturer is one of the top designer models." What soon followed was media coverage of epic proportions. Boselli was immediately propelled to the top ranks of today's leading models.
What's particularly interesting in the case of Boselli is that despite a significant social media following and mainstream appeal, he didn't exactly captivate the fashion world. Although, he carries name recognition, to date, Boselli has only appeared in major campaigns for EA7 and Moschino.
Famous Genes: The New "Model"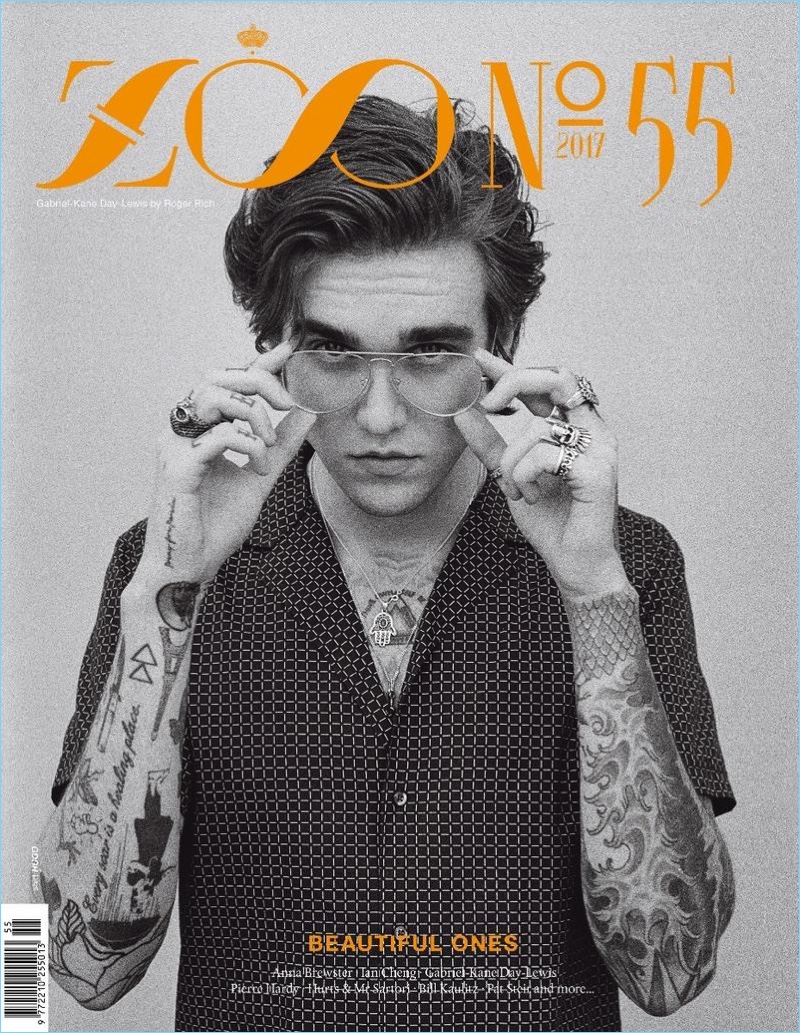 While social media has played an interesting role in the contemporary model industry, it's not the only force at play. The digital landscape transformed modeling agencies from showcasing promising talent, to creating the next big story, similar to that of Boselli. One of the prevalent narratives to emerge was that of the model, destined to be famous by proxy. We're talking about models with famous parents or relatives. Perhaps, this is the point where agencies cast their net too wide, thus losing the ability to nurture and craft the future's top models.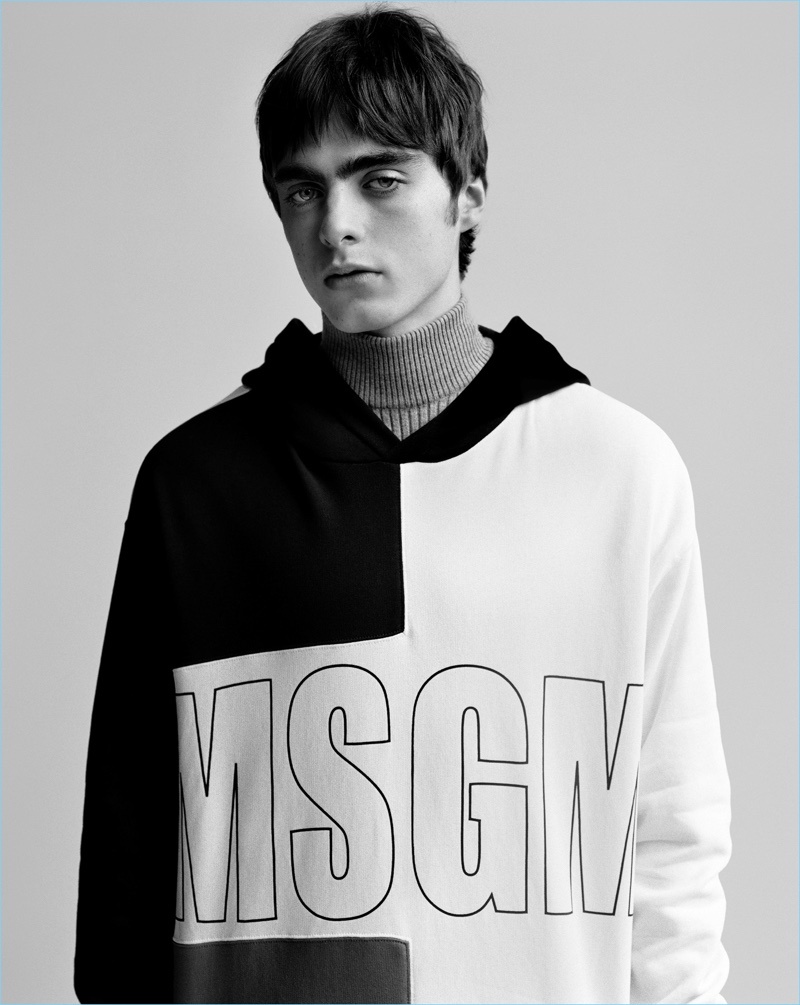 When it comes to models with famous genes, it's not so much about the ability to model or the right look as it's the perfect surname. Recent years have been littered with fresh faces quickly excelling in the model ranks, due to a famous last name. Models that come to mind include Gabriel-Kane Day-Lewis, who is the son of actor Daniel Day-Lewis
, as well as music icon, Liam Gallagher's
son, Lennon. Representing a special type of modern-day model, Day-Lewis is not often seen on the catwalk, but instead regularly graces the pages of magazines with his name featured in the title.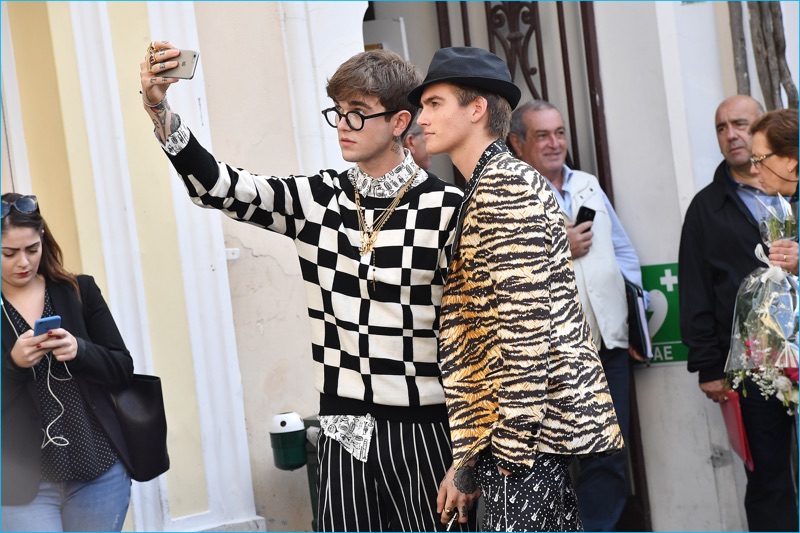 Day-Lewis has also appeared in Dolce & Gabbana advertising, which also starred model children of celebrities. Dolce & Gabbana's millennial squad featured none other than Jude Law's
son Rafferty and Pamela Anderson's
son, Brandon Lee. Much like Day-Lewis, Gallagher's entrance into the modeling world showcases today's focus on celebrity. When Topman unveiled its fall-winter 2017 lookbook, which features the model, the press release emphasized Gallagher's inclusion ahead of the new collection.
Dolce & Gabbana's Millennial Squad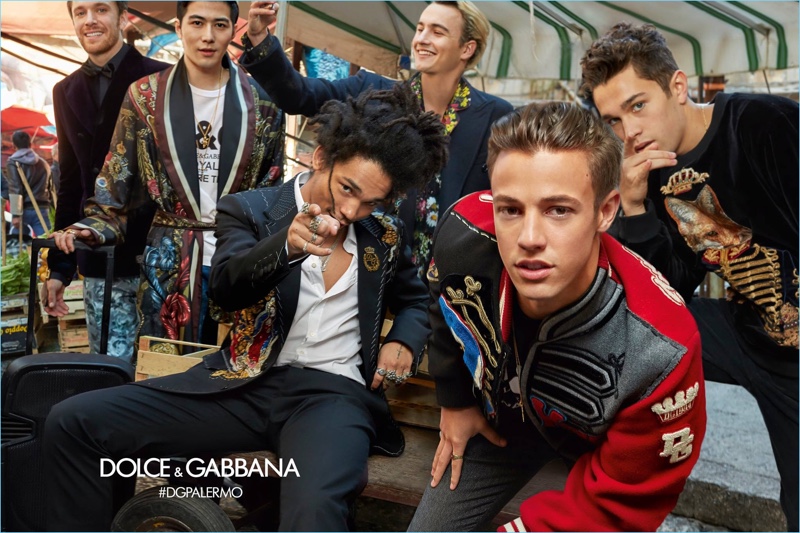 While Gallagher's looks perfectly coincide with Topman's aesthetic, it's not always a perfect match between between models and labels. Take Dolce & Gabbana for example. The Italian fashion house crafted much of its image in the 2000s, using a lineup of models, which includes breakout stars Noah Mills and David Gandy. The pair are regarded as top models today and celebrated for their mature looks and sculpted bodies. At the time, this image made perfect sense and contributed to an aspirational lifestyle.
Take a closer look at Dolce & Gabbana's campaigns today and the brand tells another story. No longer is the label selling a luxurious image of a man, who has experience on his side, but instead a tale that has yet to unfold. Dolce & Gabbana's recent advertisements have not only featured unconventional models, but stars that don't coincide with the image of a man who can afford the label's offering.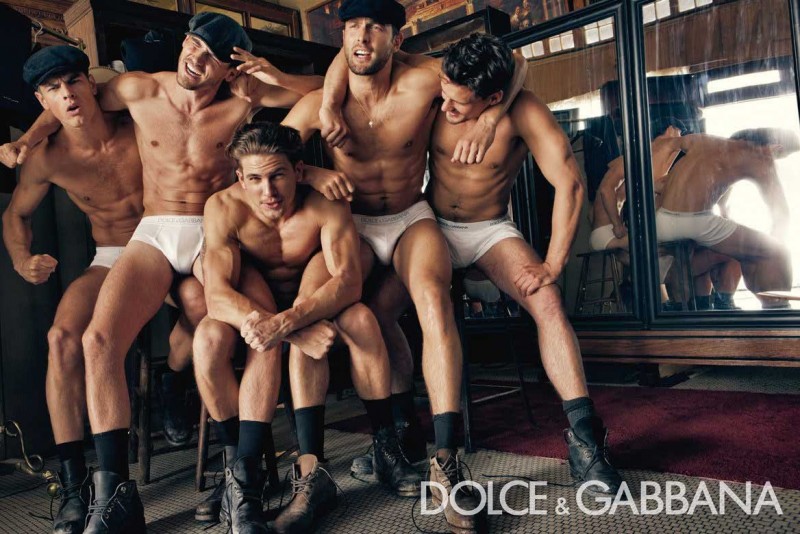 Discarding machismo influenced visuals, Dolce & Gabbana caters to a thirsty social media climate with a cast of faces that can get them likes and retweets. The brand's fall-winter 2017 campaign puts the spotlight on faces like Luka Sabbat and Cameron Dallas. Despite being under 5′ 11″, Sabbat has demanded the fashion world's attention with his nearly half million Instagram followers. Meanwhile, Dallas achieved digital fame on Vine and translated the momentum into an instant Instagram star.
Cameron Dallas: The Model Influencer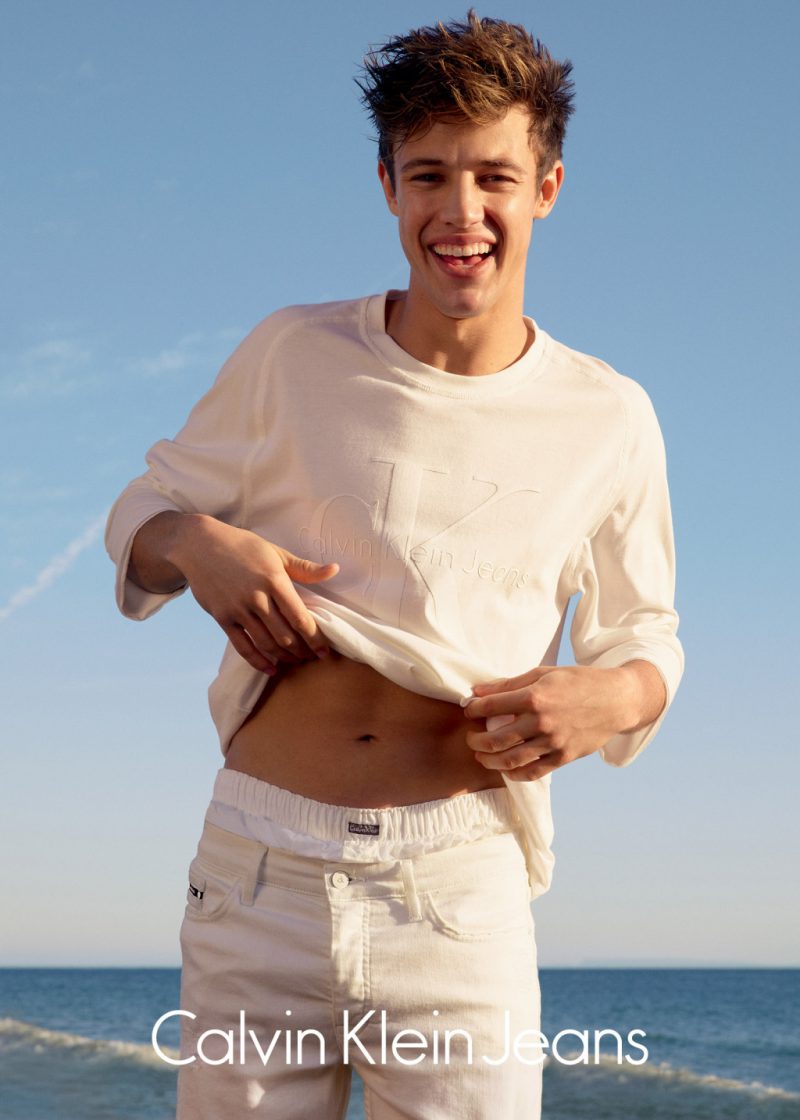 A bonafide star, Dallas boasts over twenty million Instagram followers. While the 22-year-old influencer would not be out of place on the cover of Teen Beat, he's not necessarily the typical model. However, that hasn't stopped Dallas from fronting campaigns for Calvin Klein, American Eagle, and Dolce & Gabbana. Interestingly enough, Calvin Klein served as Dallas' launch pad for taking the fashion industry by storm. Dolce & Gabbana was quick to follow suit and enlist Dallas as their choice millennial.
Models: The Influencers Board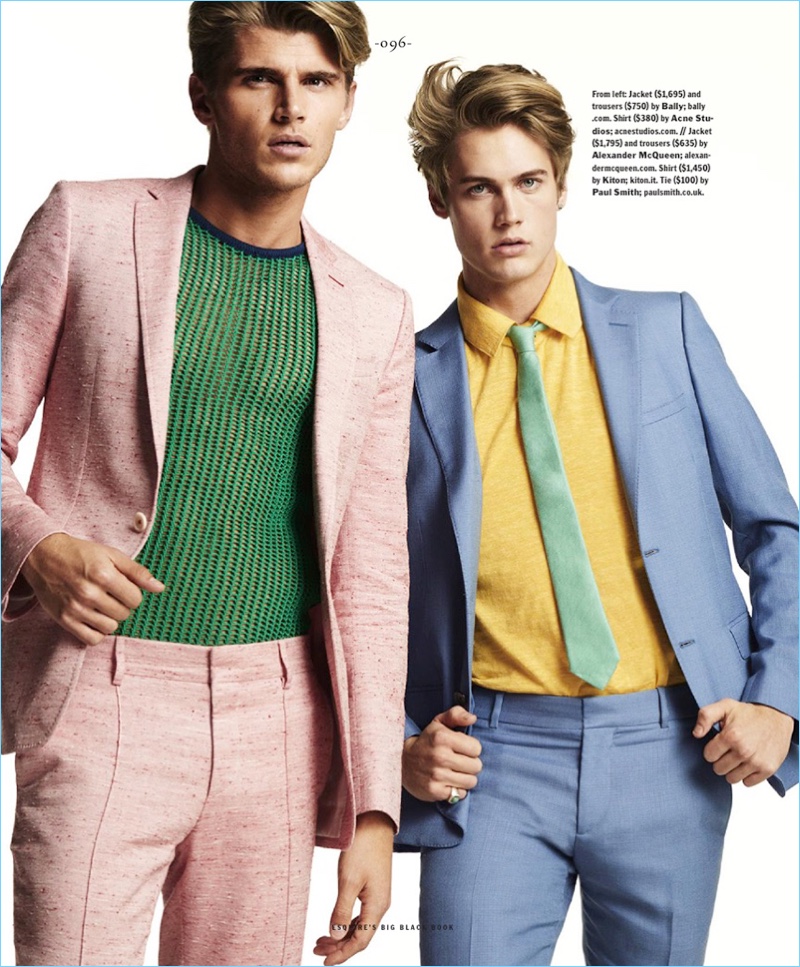 An interest in capturing the millennial market has led to brands and magazines alike enlisting influencers and models with devoted online followings to front projects. In hopes of not getting left behind, modeling agencies have embraced the digital trend in its entirety. Agencies such as Soul Artist Management promote models with significant social media numbers on their Influencers board. It's also common for agencies to link to its models' social media profiles and provide follower counts.
The shift in how agencies promote its models is interesting to say the least. In 2012, IMG made news when the agency hired Kevin Apana to launch its men's division. Wilhelmina filed suit, claiming that Apana was in the middle of contract negotiations when he resigned and began work with IMG. The agency's entry back into the male world of modeling saw an immediate transformation of New York's landscape.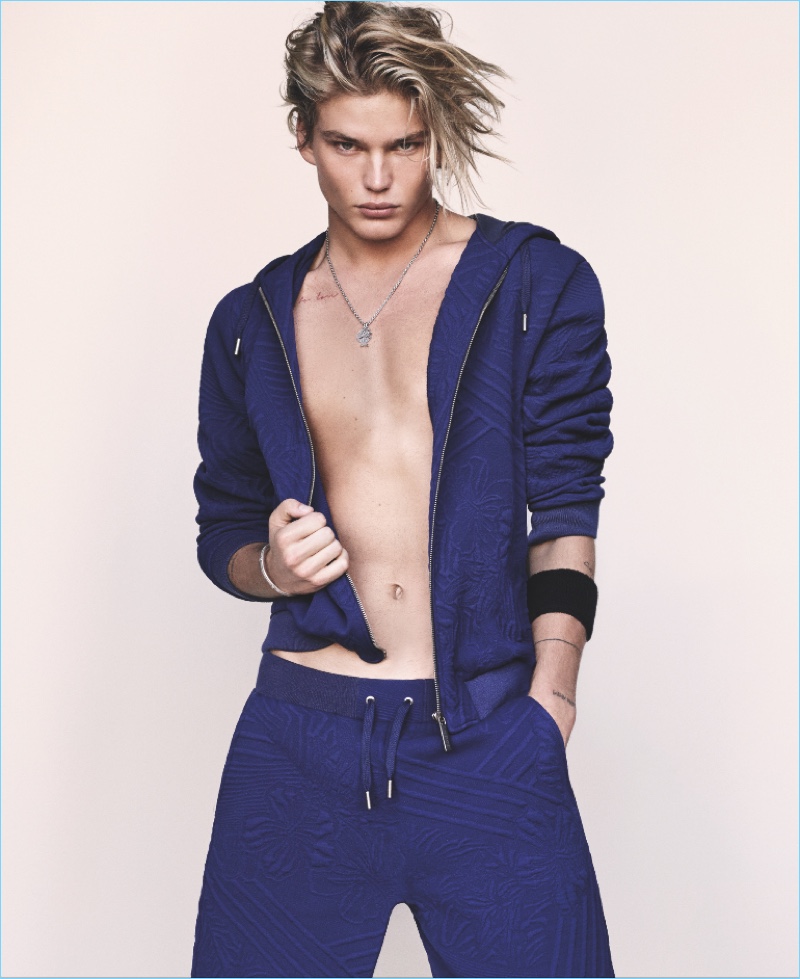 IMG quickly filled its board with the industry's top models, including stars such as Ben Hill, Clément Chabernaud, and Garrett Neff. While these faces typically dominate campaign bookings, it became evident over time that there was a gradual shift in marketing efforts. These type of blue chip models encountered less exposure as agencies such as IMG turned their efforts to the Instagram generation.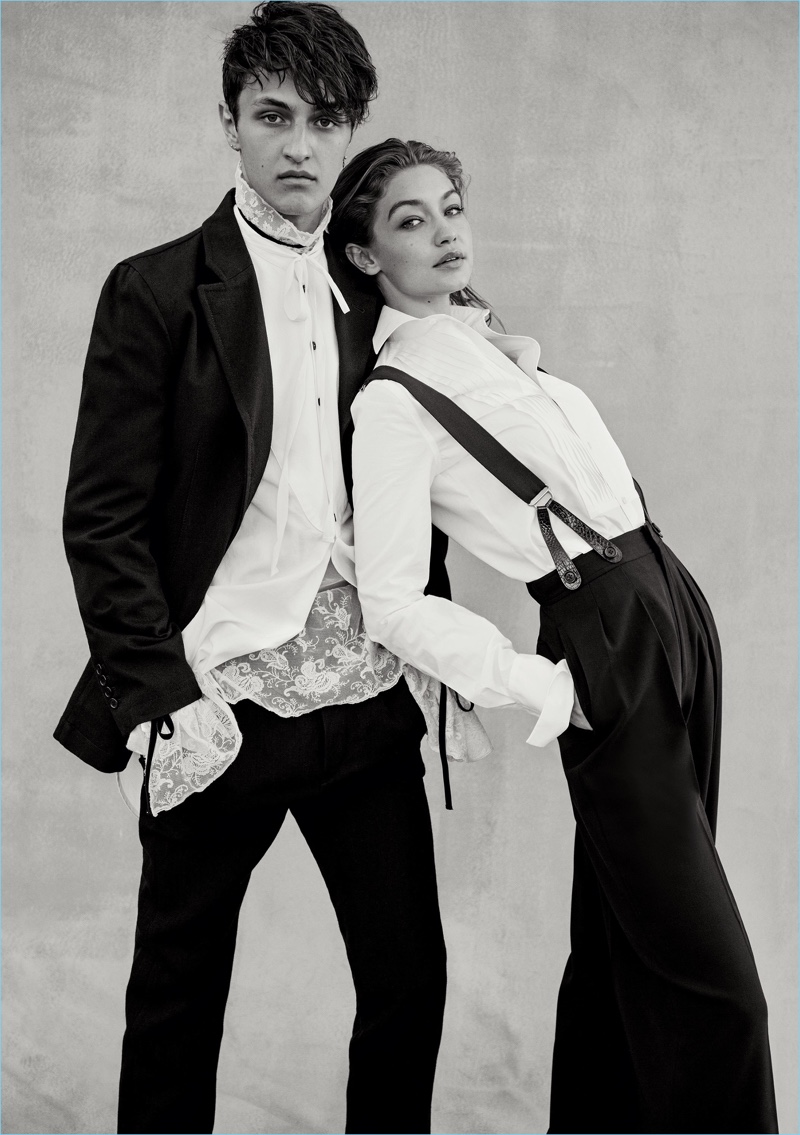 Ramping up its talent board, IMG has been effective in landing lucrative work for a new type of model; one with social leverage. Comparable to the buzz that used to follow new faces after a successful season debut, IMG has nurtured the development of many talents, who step in for the traditional model when it comes to bookings. Among its roster, IMG includes Anwar Hadid, the brother of models Gigi and Bella. Right out the gate, Hadid landed campaigns for Tommy Hilfiger and HUGO. He has also graced the pages of magazines such as American Vogue.
IMG is also responsible for Cameron Dallas' warm reception in the fashion world. Dallas has even attended Anna Wintour's annual Met Gala. In addition to embracing the celebrity trend with Daniel Day-Lewis' son Gabriel, IMG also plays agent to legitimate stars such as Star Trek actor Zachary Quinto.
Relationship Ties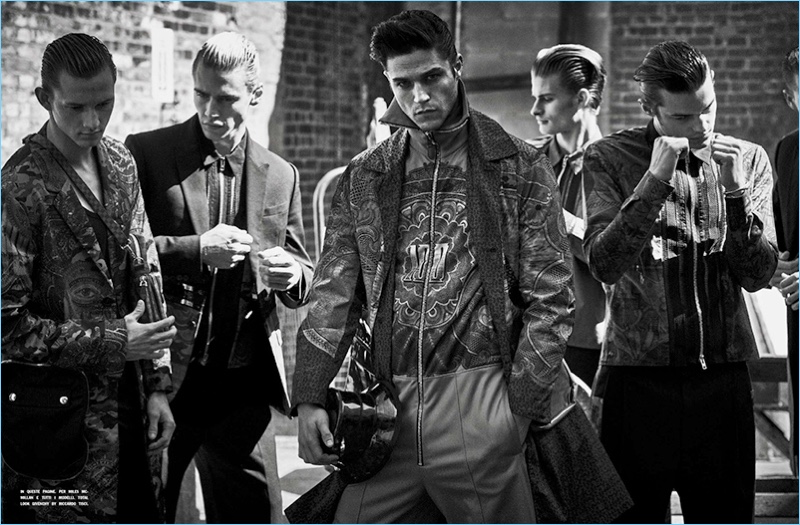 It comes as no surprise that Quinto is signed to IMG since his boyfriend Miles McMillan resides on the agency's men's board. Showcasing how the sheer proximity to a star can elevate your status in the men's industry, McMillan has enjoyed increased exposure due in part to his relationship with Quinto. The leading model is no stranger to sitting front row at shows and now has an impressive portfolio of advertising campaigns.
While social influencers represent a new phase for the modeling industry, celebrity by proximity is no new idea. Music icon Madonna has contributed to the popularity of more than one model's career. Madonna aided Tony Ward in his supermodel status during the early 1990s. She dated the American model and featured him in several of her music videos as well as her infamous SEX book
.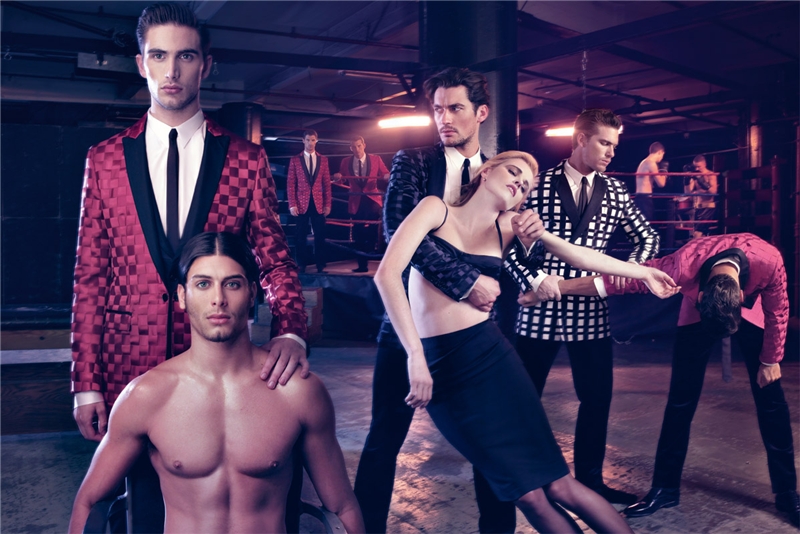 Jesus Luz is another model that comes to mind when revisiting Madonna's dating history. Luz starred in a Dolce & Gabbana campaign, thanks to Madonna's relationship with the Italian designers. The singer has also showed a fondness for models herself, solidifying the icon status of several leading models in her Girl Gone Wild music video. The buzz worthy video featured models such as Jon Kortajarena and Sean O'Pry.
Male Models: The Video Star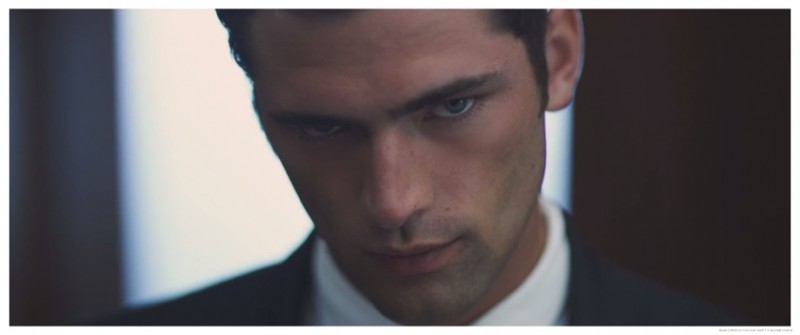 Garnering media attention, O'Pry also appeared in Taylor Swift's Blank Space music video. Providing quite the catalyst for models, music videos have always been a welcomed casting call. For example, David Gandy once again proved his leading man status when he starred in Jennifer Lopez's First Love music video.
Speaking of Gandy, the British model represents the modern heyday of male talent in the fashion industry. Gandy's ascent in modeling was the classic case of becoming a designer muse. After working with Dolce & Gabbana numerous times and starring in its Light Blue fragrance campaign, Gandy became an instantly recognizable face–one, which has garnered staying power.
The Future of the Male Model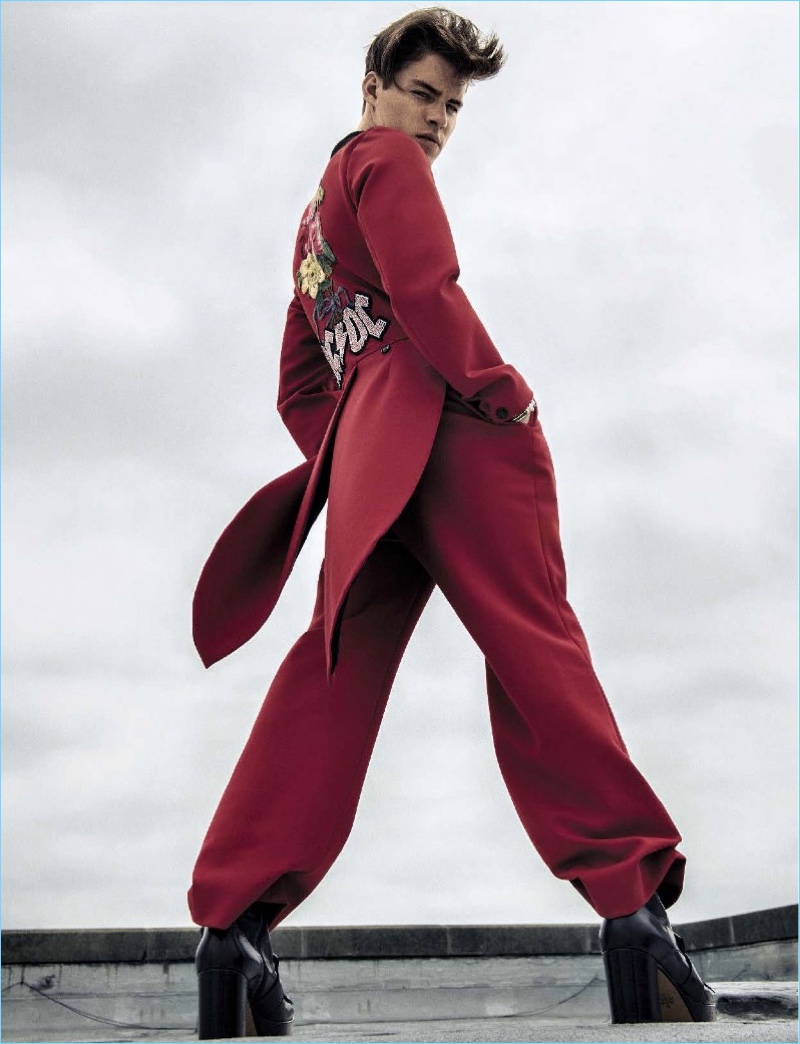 Looking at the model industry at large, today's stars are not necessarily made on the catwalks of Milan or in a New York photo studio. Instead, they can easily be discovered on social media or with the right support from an agency like IMG. Although models like Filip Hrivnak or Kit Butler are geared to be model icons, the current emphasis on social media leaves the certainty of such stories in the air. Now to make in the model industry, it appears you have to maintain an active social media platform with engaged followers or be related to someone famous, a la Tyler Clinton; the nephew of Hillary and Bill Clinton.