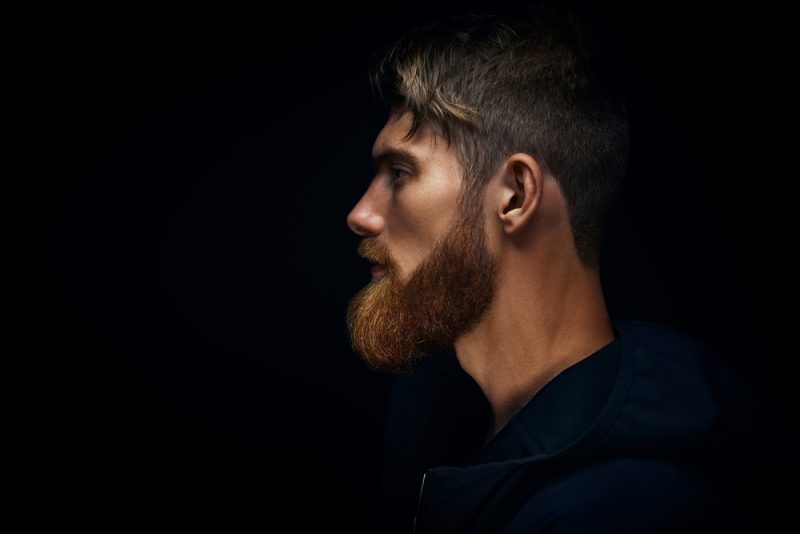 Men have been growing beards since the dawn of history, but whether they are in style or not depends on the culture of the times. Today, lush, full facial hair is in, but that doesn't mean there aren't still some misconceptions lingering around since before they became popular again. Read on to find out about 15 of the most magnificent beard myths of all time that many people still believe today.
Myth #1: Beards Are Unhygienic
Let's start with one of the most erroneous misconceptions about beards: that they are unhygienic. In reality, beard hair is no more prone to becoming soiled than the hair on men's heads or the rest of their bodies. Keeping a beard clean is easy. Just check out bossmanbrand.com to find beard cleansing kits that come with specialized soap, brushes, and everything else men need to keep their facial hair clean.
Myth #2: Facial Hair Grows Back Fuller After Shaving
Many consumers believe anecdotal stories about beards growing in thicker after shaving, but this is not actually the case. Shaving any type of hair leaves a dull end, which can make it look darker or thicker, but it also leaves hair feeling coarse and scruffy. The only way to grow a lush, full beard is to put the razor down and let that hair grow.
Myth #3: It Takes Around Two Weeks to Grow a Beard
Many men wish this were true, but it's not. It typically takes two to three months or longer to grow out a full beard, so stick with it and accept that a beard is a commitment.
Myth #4: Men Achieve Full Beard Growth by 20
Younger men often believe that if their beards haven't filled in by the time they enter their 20s, they'll never be able to grow facial hair. Thankfully, that's not the case. Men's beards keep improving throughout their lives, with many beards only reaching their full potential when men enter middle age.
Myth #5: It's Important to Shave Before Job Interviews
Beards go in and out of style, but right now, they're in. Showing up to a job interview with a well-maintained beard shouldn't produce any kind of negative response unless the company has a strict policy against facial hair. There's no reason to throw weeks or months of dedication down the drain to try to land a job.
Myth #6: Facial Hair Genes Are Inherited Maternally
It's common for men to believe that they only inherit facial hair genes from their mothers' sides of their families. This confusion comes from the fact that many Americans believe the gene for early baldness is passed on from the maternal side, but even if that's true, it won't extend to facial hair. Don't assume just because grandpa couldn't grow a full beard that is trying is a waste of time.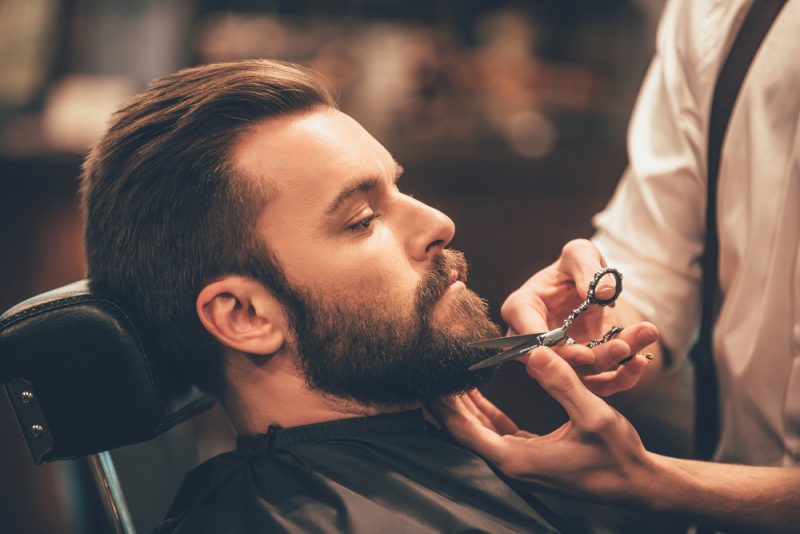 Myth #7: Men Should Go to the Barber for Beard Trims
It's worth the effort to learn how to trim a beard. There are plenty of specialized products out there designed to make it easier, and it ensures that men get the results they want. For men who just like the communal experience of heading to the barbershop, getting professional trims is fine, but for everyone else, it's worth taking the time to learn how to do it at home.
Myth #8: Multi-Hued Beards Don't Look Good
Plenty of men naturally grow facial hair in more than one color, and that's fine. Most beard lovers find that multi-hued beards look unique and distinctive, and others likely won't even notice it.
Myth #9: Growing a Beard Creates Problems While Traveling
Officials see hundreds or thousands of ID photographs every day, so they've been trained to see past superficial details like facial hair growth. Growing a beard won't cause any problems with getting on airplanes, and there's no need to get a new ID.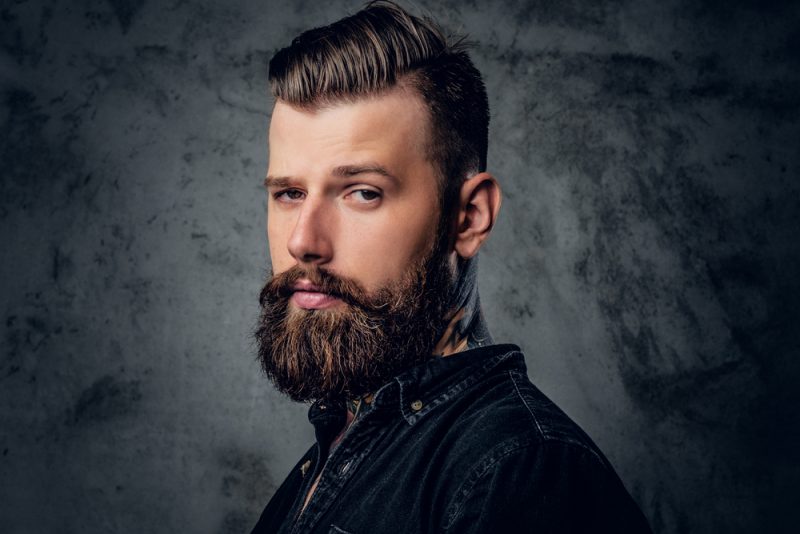 Myth #10: All Parts of the Beard Grow at the Same Rate
It's more often the case that the hair on men's cheeks grows slower than the hair on their chins. Just keep the beard shaped as it grows out. Slow-growing patches will eventually catch up.
Myth #11: Beards Are Itchy and Uncomfortable
Beard itch is caused by dry facial skin, which means it can usually be resolved with a high-quality moisturizer. Just make a point of buying products specially formulated for men with facial hair and use them until the itchiness has passed.
Myth #12: Beards Are too Hot in the Summer
Beards block harmful UV rays from reaching the skin, provide shade, and promote evaporative cooling. A full beard should keep men's faces cooler, not cause them to heat up.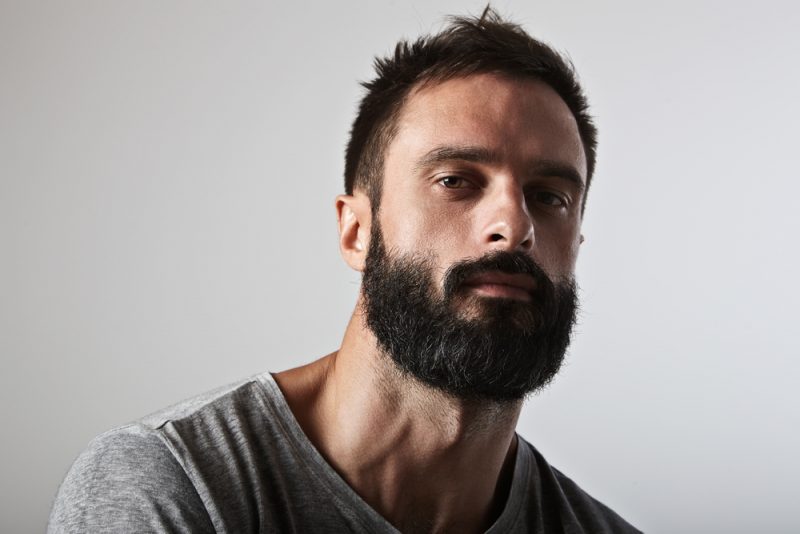 Myth #13: Only Full Beards Look Good
There are plenty of styles of facial hair that look great, ranging from mustaches and goatees to short beards and lumberjack-style facial hair. It all depends on the wearer's facial shape and personal style, so don't be afraid to experiment.
Myth #14: It's Not Worth Growing a Beard with Bald Cheeks
Many men opt out of beard growth entirely because they have bald areas on their cheeks and assume that they'll never grow in. This is a mistake for two reasons. First, there are plenty of beard styles that look just fine with bald cheeks, and second, after two to four months of beard growth, these patches usually fill in, anyway.
Myth #15: Growing a Beard Makes Men Look Like Outcasts
More men than ever are growing beards, so they've become pretty acceptable to mainstream society. If a beard seems like an excellent complement to man's personality and he is willing to put in the effort to keep it well-groomed, people will treat him with the respect that he deserves. Plus, most women think men with beards look more masculine and fatherly.
The Bottom Line
Growing a beard is an excellent way for men to change up a stale look, express their personalities, or even attract new partners. The best way to get started is just to stop shaving and start using specialty products designed to enhance beard growth and appearance. It may take some time, but men's patience will pay off after a few months when they have impressive, full beards that look fantastic.