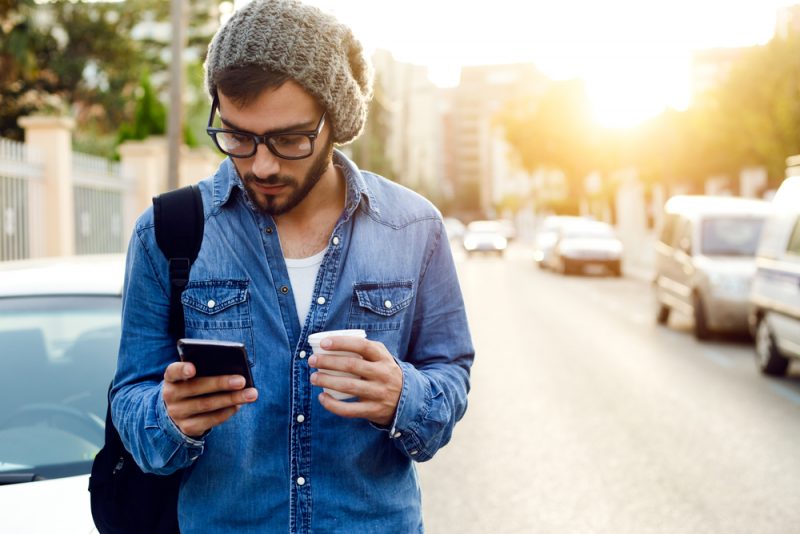 Influencer marketing has always been considered a female-dominated space. However, Instagram has changed the external influencer concept. Today, many male influencers are dominating this social network. These use exciting and intriguing content to attract, retain, and influence followers. Most men have grown their Instagram following and influence using fashion and style. There are also foodie influencers and travel influencers too.
With millions of users and billions of photos posted on this social network, sifting through the feeds to identify the most astonishing Instagram accounts to follow can be a challenge. People may think of getting the best Instagram bot or growth tools to get rapid engagement. What's more, people can buy Instagram followers to enlarge their fan base—as such, having many followers might not be a reliable metric for determining the most remarkable men's Instagram accounts to follow. Ideally, it's not easy to not know who exactly is worth following. Nevertheless, there are men's Instagram accounts that feature quality content regularly, making them worth following. Here are such top 10 men's Instagram accounts that you should follow.
1. Blake Scott (@blakescott)
Blake has been in the influencer marketing industry for many years. He has worked with brands like Tom Ford, Bentley, and Triumph. He's always perfectly styled and depicting what people consider a perfect gentleman's example. Blake runs a style blog and has over 371,000 followers on Instagram. These followers include men that look up to him for fashion guidance.
2. Jonathan Daniel Pryce (@garconjon)
Jonathan Daniel Pryce is an award-winning photographer based in London.
He has more than 87,000 followers. Jonathan has worked with major brands globally, including Net-a-Porter, GQ, and Vogue. He fills his Instagram account with photos that show his work's quality. Jonathan focuses on men's style from different parts of the world. Other brands he has partnered with include French Connection and Burberry.
3. David Gandy (@davidgandy_official)
David Gandy has close to one million followers on Instagram. He is a British model and an icon in the influencer marketing industry. This is a gentleman that every man needs on his Instagram feeds. In addition to his impressive fashion, David is known for his luxury cars and amazing dog photos.
4. Curtis Williams (@curtiswilliams17)
Curtis Williams is a renowned NFL athlete. He became an influencer by providing tips and valuable information as a fitness instructor and a performance coach.
Currently, he has more than 41,000 Instagram followers. Curtis has trained many celebrities, including Ne-Yo. He has also worked as an ambassador for different fitness brands. Significant among them include Carevyo, AUSFIT Torsion Bars, and Skiz. His Instagram feed features several brand promotions. He also posts training videos to promote his fitness trainer and performance coach expertise.
5. Matthew Zorpas (@matthewzorpas)
Matthew Zorpas is a Gentleman Blogger. He is a true gentleman that is decked out in incredible outfits. Matthew rocks everything in style, including a three-piece checked suit, white cotton shirts and chinos, floral loafers, and a mustard color cardigan. And Matthew always looks dapper against different yacht backdrops. Following his Instagram account is a sure way to get fashion style inspiration daily.
6. Luka Sabbat (@lukasabbat)
View this post on Instagram
Luka Sabbat is a famous fashion influencer with an excellent fashion style. He has established his brand as an entrepreneur, a model, and a stylist. He fills his feed with pictures that showcase his awe-aspiring clothes, whose style brings out his fantastic individuality. The majority of his images on Instagram are taken at famous travel destinations. Such destinations include Tokyo and Rio de Janeiro. Luke has partnered with many fashionable clothing brands. Significant among them include Calvin Klein, Timberland, and Diesel.
7. Karlmond Tang (@karlmond)
Karlmond Tang is also known as Mr. Boy. He is a menswear blogger, a model, a social media consultant, and a stylist. His uniquely fantastic street style and original photos have made him one of the most famous Instagram users. This 23-year-old depicts a fresh twist of classic tailoring with suspenders over white tees.
He sometimes rolls up his pants to show off colorful socks. There are also times when he combines sneakers with some high-end fashion attire. He has a daily look of classic pieces, including perfectly tailored jackets, print pants, and exceptionally matching accessories.
8. Luke Hannon (@lukehannon)
View this post on Instagram
Luke Hannon's Instagram account is a must-follow for anybody that wants a daily humor dose. Luke is an influencer marketer with more than 87,000 followers on his account. He also has a comedy account with 354,000 followers.
He fills his feed with hilarious and original content. What's more, he interacts with followers regularly.
9. Adam Gallagher (@iamgalla)
Adam Gallagher is a famous menswear blogger with over two million Instagram followers. Adam creates content that showcases his fantastic sense of fashion and style.
He also helps promote attractions and landmarks in New York City. This influencer marketer has worked with several reputable brands, including Schwarzkopf and Armani Beauty.
10. Guillaume Bo (@gui_bo)
Guillaume Bo goes by the name Gui Bo on Instagram. He is the stylish gentleman behind the Men Need More Style page on Facebook. Guillaume has a penchant for sophisticated and classic styling.
He has curated a sophisticated and elegant outfit feed that undoubtedly inspires men to swap regular t-shirts and jeans for shirts, suspenders, and suit pants. This gentleman will also encourage you to wear classic hats once you start following him. He has more than 73,000 Instagram followers.
The Bottom Line
Instagram has many men's accounts worth following. The choice of the men's account to follow depends on what you find interesting or what you want to be updated on. However, these top 10 men's Instagram accounts beat most of them for featuring quality content that most men find relevant and valuable. If you're in the mood to save any of the mentioned Instagramers' posts, check out the web-based Instagram photo downloader by Instaoffline.
Many brands have partnered with these men because they consider them relevant influencers. Ideally, these men have achieved significant success in the influencer marketing industry. If you want to become an influencer, start following the content posted on these men's Instagram accounts. You should also start following them if you look for relevant influencers to partner with when promoting your business or brand.