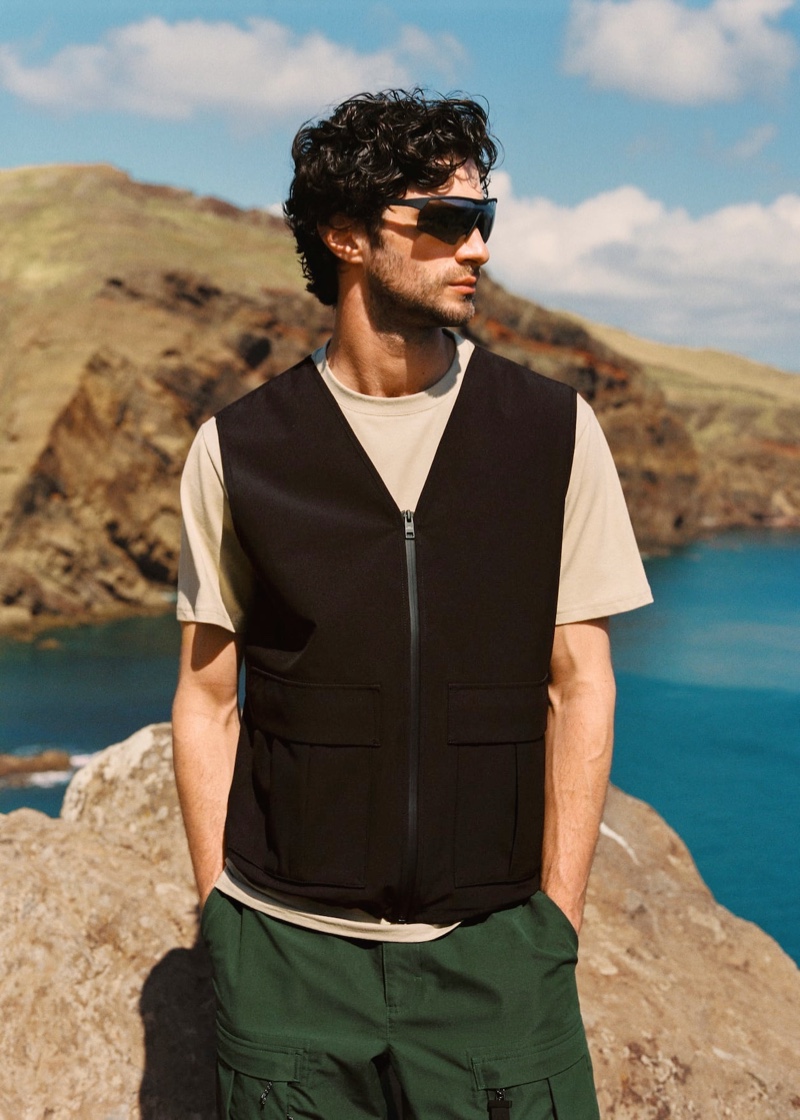 Matthew Bell inspires as an active muse for Mango Man. The Spanish fashion brand reunites with the British model, tapping him to serve as the face of its most recent Improved collection. MNG Improved for "technologically enhanced apparel," Mango promotes its athletic excursion. The label suggests that its Improved line of clothing helps you push your boundaries and scale new heights with its specialized materials that are responsibly sourced.
Mango Man Improved Collection
Matthew Bell tests Mango Man's Improved collection while out spending the day on a hike. David Gomez Maestre takes the model's photos for the sporty outing while Christopher Winter handles the art direction. The British fashion model stands out in Mango's season's orange and black color scheme, making him hard to ignore.
Related: JHONATTAN BURJACK TAKES TO THE AMALFI COAST WITH MANGO
Mango Man's newest Improved collection has a variety of jackets made of high-performance materials that are wind- and water-resistant. These similar characteristics can be seen in the vests from the company, which provide a smart choice that can be included in layered outfits. While cargo shorts provide wind and water resistance as well, Mango also offers vital accessories like a hiking backpack or a breathable bucket hat.