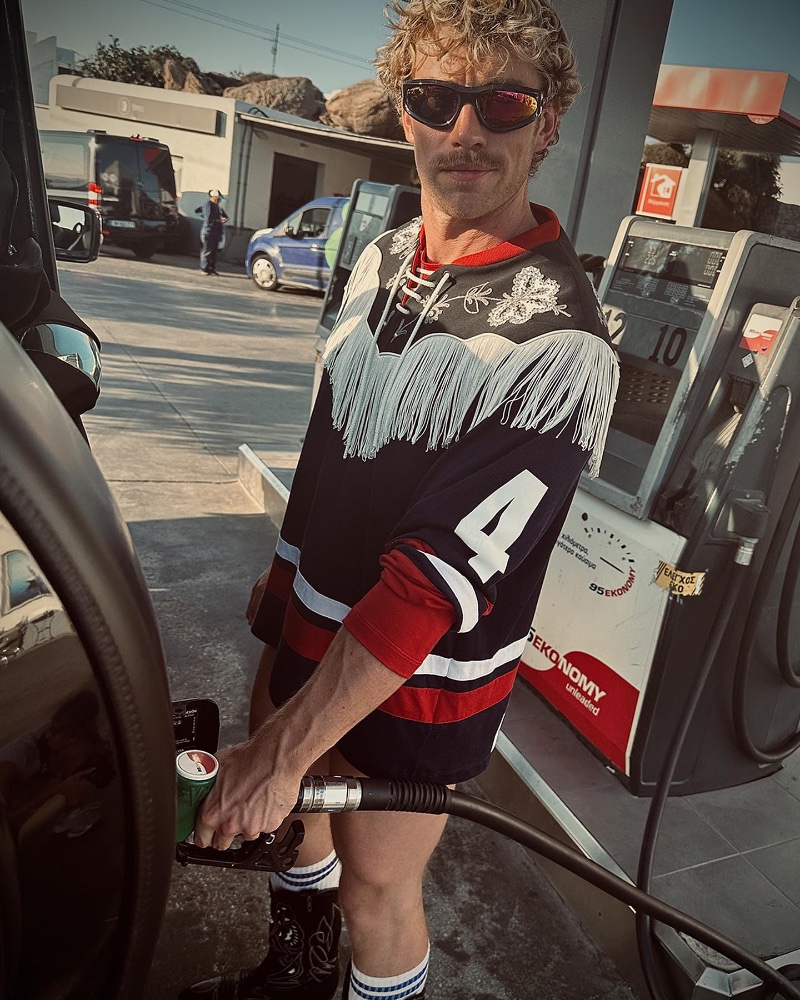 Zane Phillips takes center stage with his new Dsquared2 outing, a vivid representation of casual luxury. Snapped by Dsquared2's Dan Caten, Phillips dons an ensemble that honors the designers' Canadian origins—notice the Western hockey t-shirt.
Zane Phillips for Dsquared2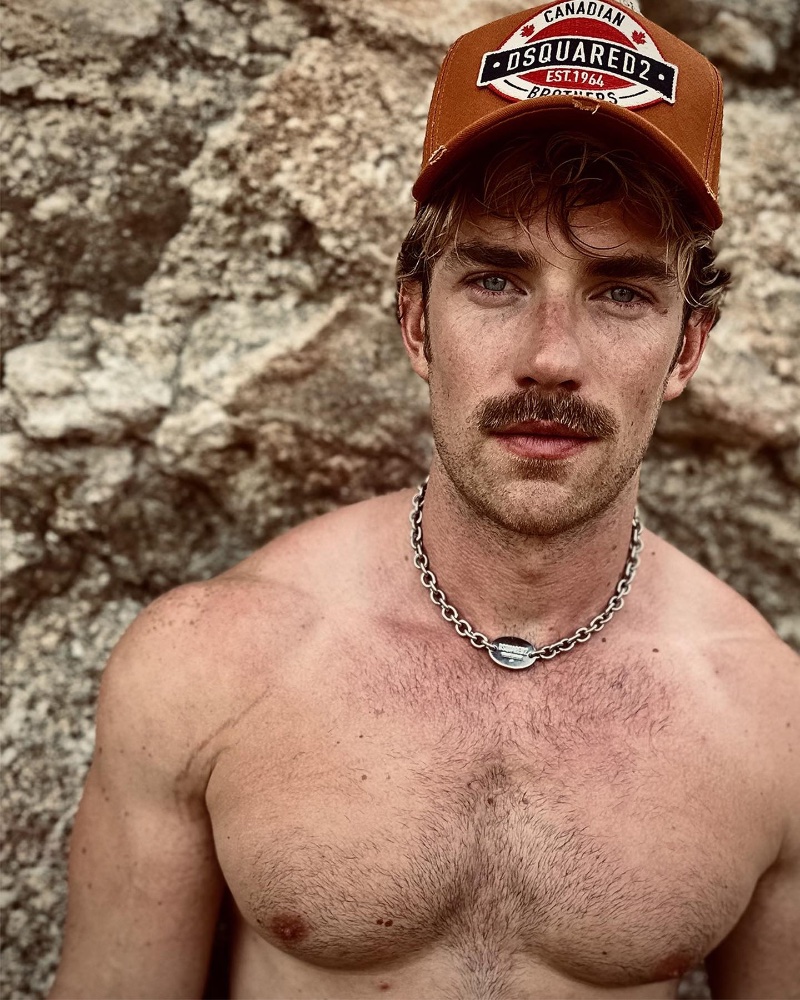 This spirited union, christened "Brokeback Beach," gives Phillips ample room to show off a sense of playfulness, as captured through the lens of Caten. But let's not overlook the accessories that give Dsquared2 its unmistakable edge.
A D2 Patch baseball cap and a D2 tag chain necklace blend street cool and luxury. Every detail showcases the brand's flair for the exciting yet attainable.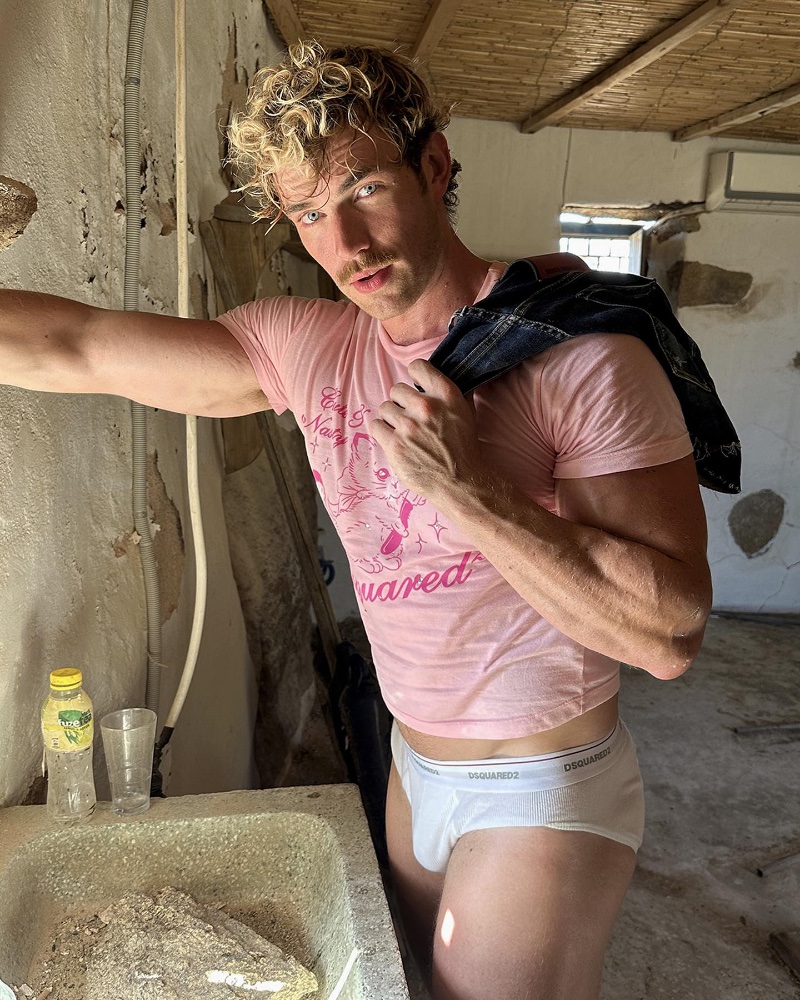 The magnetism of Zane Phillips and Dsquared2 continues as the Glamorous star wears a pink "Cute & Nasty" t-shirt and Dsquared2's Light Ripped Wash Skinny Twin Pack Jeans. Worthy of a double take, these jeans seem tailor-made for the man who catches glances but never feels studied.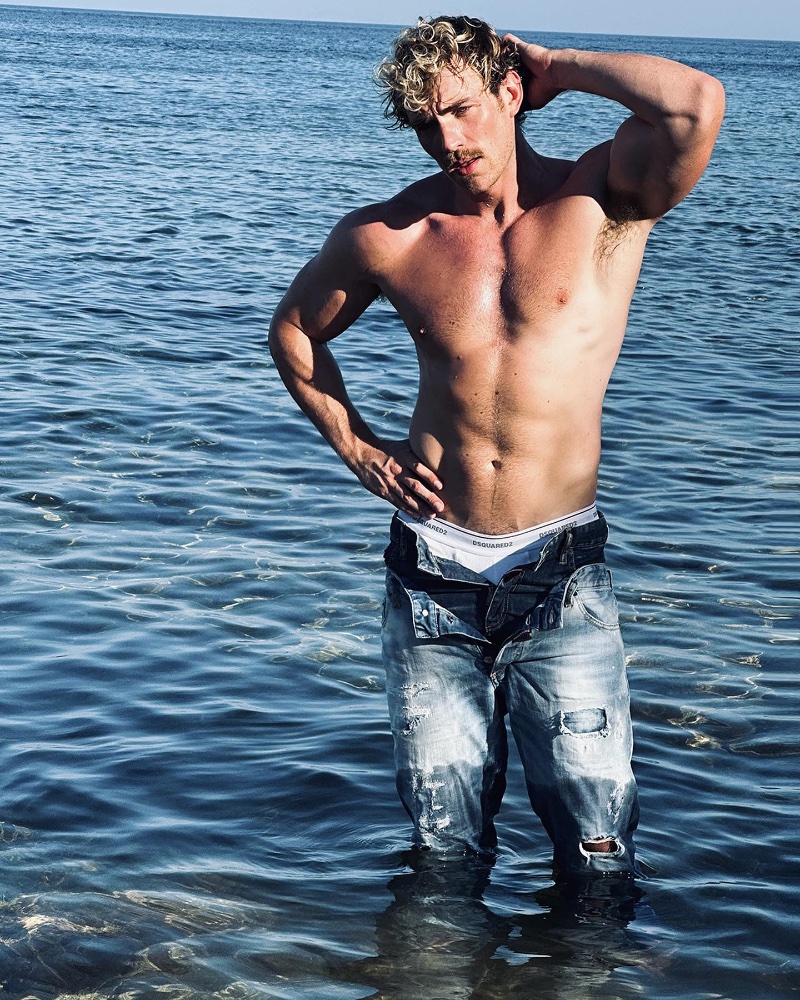 Whether provocatively flaunting Dsquared2's underwear briefs or casually strolling on the beach, Phillips serves as the living mood board for a brand that embodies life in its most unapologetically spirited form.