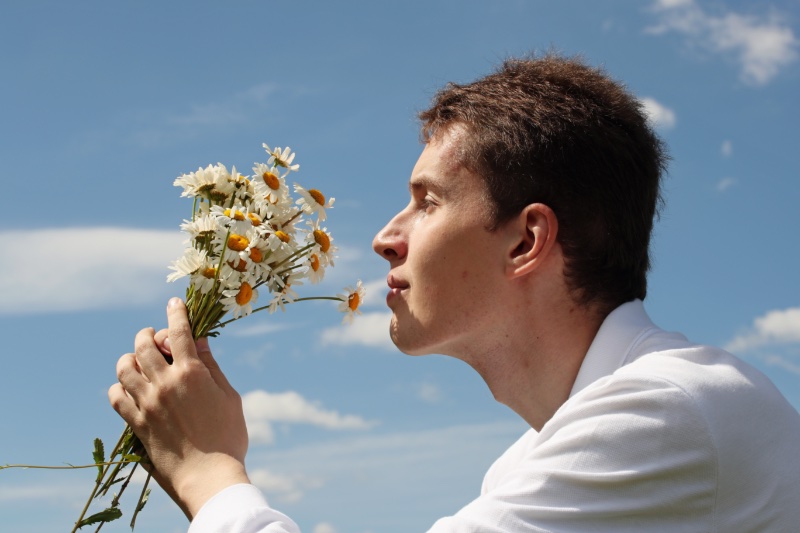 Gone are the days of social norms when it comes to fashion. Men value design and aesthetics, too. For too long, florals have been associated with femininity, which is far too limiting. The paradigm for what is feminine or masculine is changing, and the prevalence of florals is a happy consequence of these shifting trends.
From your wardrobe, the gifts you give, the mood/scents you promote, and how you decorate with flowers, florals can enrich every aspect of your life, far beyond your clothing.
Wardrobe
Flowers can impact your wardrobe and add something extra to an outfit. This impact can be seen in something as simple as the muted colors in a tie and can also be impressive by adding them to the bold print of a suit coat. Flowers can enhance any occasion piece, as they provide a sense of fun, romance, trend, or even mood, depending on your specific print or colors.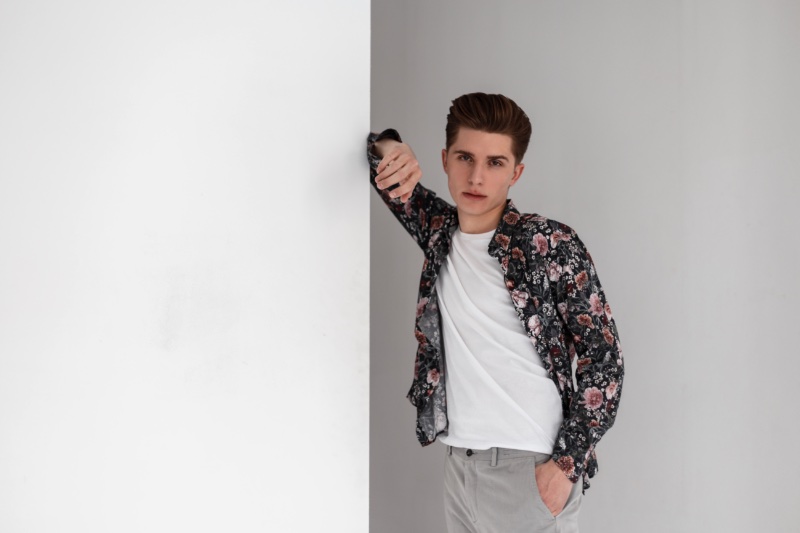 One of the most beautiful things about flowers is that there are hundreds of different kinds, colors, combinations, a thousand different meanings, and endless benefits to their uses. Although florals have an enriching impact on the wardrobe, this is merely the beginning of what flowers can bring to your life.
Gifts
When it comes to giving a bouquet as a gift, the man is often the giver and the woman the receiver. Men rarely receive flowers, and yet over 60% of men said they would appreciate getting flowers.
Some men felt that flowers would be a surprising gift, but the mere fact that someone had thought to send them would make them feel appreciated and special. Perhaps it is the thought that counts, and flowers represent that thoughtfulness.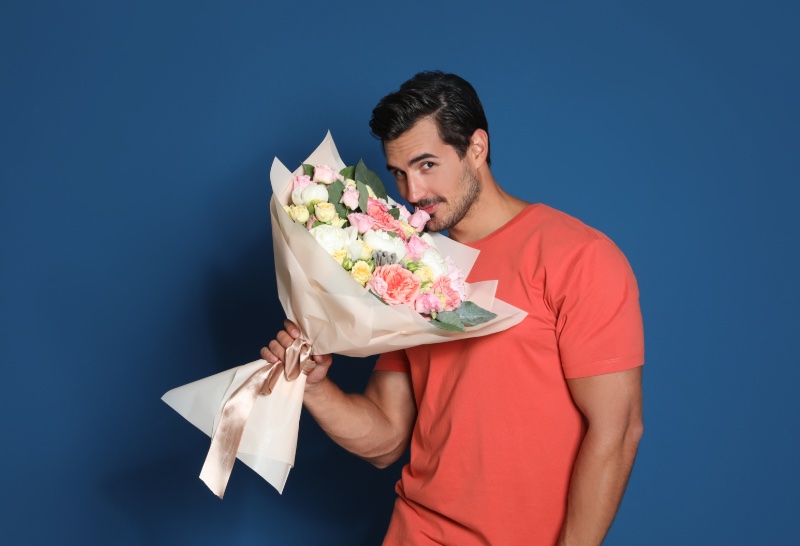 On what occasions would you send a man flowers? On many of the same circumstances, you would give a woman flowers: to celebrate, for a date, father's day, to get well, express condolences, just because, and many other reasons.
Would you send a man the same types of flowers as you would a woman? You can, but some flowers are associated with a more masculine persona. For example, calla lilies are associated with masculinity, or the deep hue of many flowers puts off a masculine vibe. Flowers can sometimes say what you can't, from the representation of love or loss to friendship.
Mood/Scents & Your Environment
By embracing florals in your life, you are not only upping your fashion sense and gift-giving expertise but ultimately creating a better atmosphere. Flowers, in general, promote many mood boosting benefits.
Studies have shown that "beautiful blooms can significantly improve positive energy, reduce stress, and boost productivity." This is more about having actual blooms in your environment.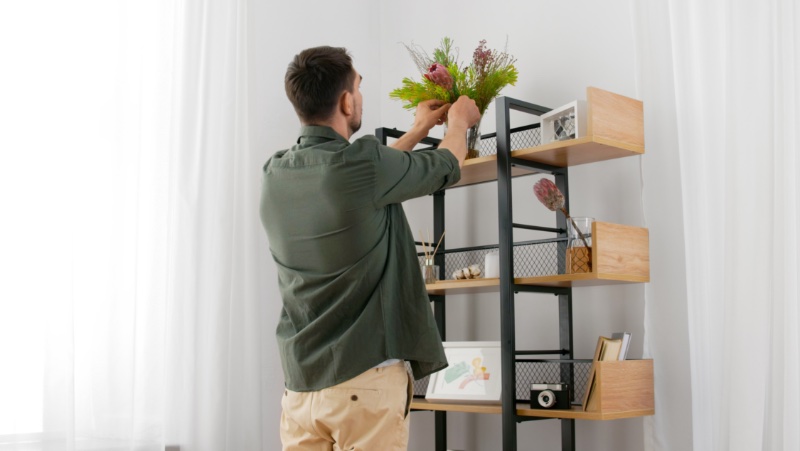 Certain scents can bring about different habits or reactions. For example, lavender and rose promote a calming sense, while jasmine, sandalwood, and rosemary can uplift your mood. You can create the atmosphere through colors, shapes, and smells, whatever you choose to add to your environment.
With all the fantastic benefits created with fresh blooms in your environment, developing habits and rituals that promote these benefits is essential. Like many other products and services, there are also flower subscription services available that have you covered, so your home will always be full of fresh flowers, ensuring that the abundance of benefits they provide will always be available.