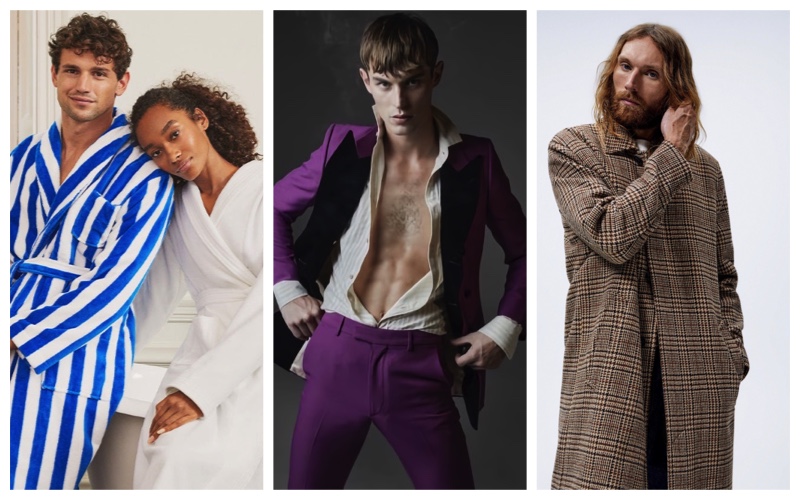 Derek Rose delivers a chic season of leisurewear and loungewear with models Edward Wilding and Giacomo Cavalli along for the ride. British model Kit Butler makes a splash for the debut issue of Super magazine with a Leslie Kee-lensed story featuring a Gucci wardrobe. Then, minimal style is in the spotlight for a roundup of Zara Man's latest fall arrivals.
Versace unveils its fall-winter 2022 watches campaign starring model Habib Masovic. Dior Men brand ambassador Robert Pattinson stars in another advertisement; this time around for spring 2023. Tres chic, Adrien Sahores vacations with Closed for its fall 2022 campaign.
Omar Ayuso takes to Pozo de las Paredes with Calvin Klein to showcase the brand's classic essentials. Models Parker van Noord and Alton Mason share the spotlight for Michael Kors' fall-winter 2022 campaign. Reiss embraces neutral tones for a timeless outing for autumn with model Harry Gozzett.