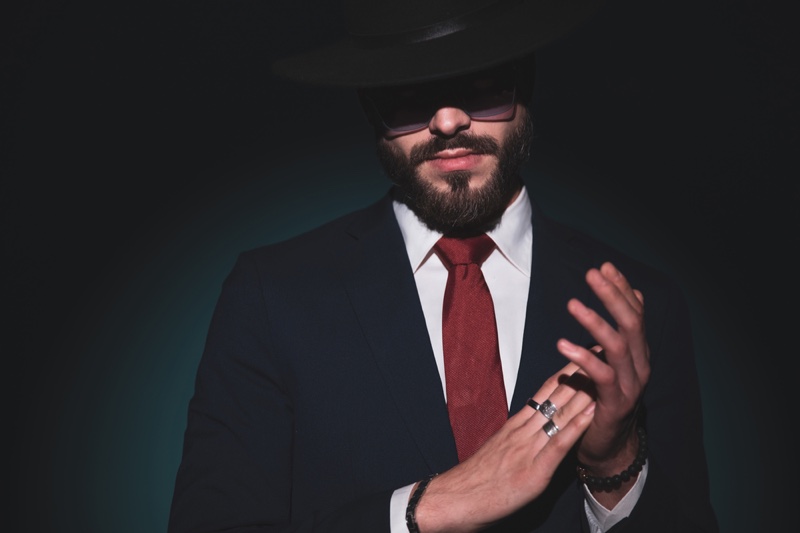 People style rings for various reasons and in different ways. Reasons for wearing multiple rings can vary from cultural beliefs, fashion sense, social status, and personality to religious beliefs.
The idea of ring styling is gaining more popularity every day, and it's no longer just limited to women. Men are also embracing this fashion trend.
You can never go wrong with wearing multiple rings. However, you must mix and match them correctly.
Before you jump on this fashion trend, there are several factors you need to consider. Read on, and we will give you all the ring styling tips you need.
Before wearing multiple rings, here are a few essential tips to follow.
Consider Your Style
Rings come in various styles, but choosing rings that reflect your style speaks volumes. No jewelry is wrong to wear; all that matters is your aesthetic.
You can choose small rings with simple designs if you want a minimal aesthetic. You can decide to go for more flashy jewelry as well. It's all about what suits you.
Clothing & Other Accessories Matter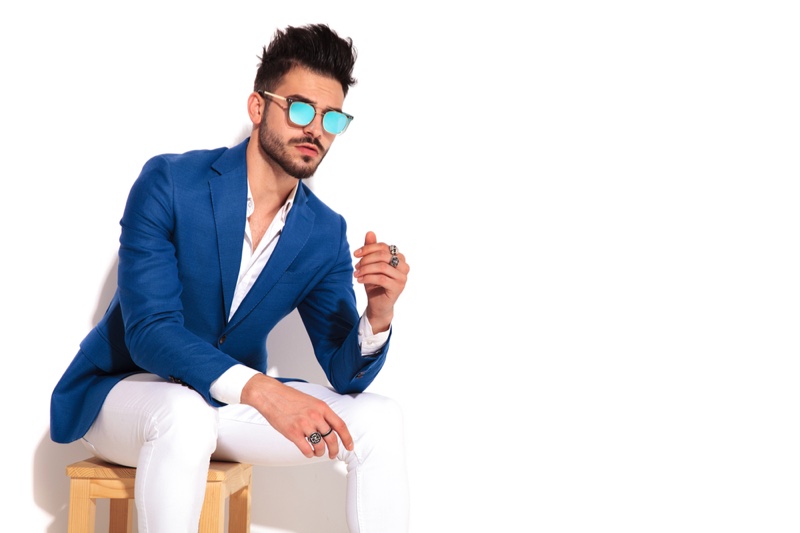 Rings are great fashion accessories that give you a classic look. However, your choice of clothing and accessories matters when styling rings. If you wear a casual outfit, go for rings that also give a casual look.
Keep a Finger Free
You may not necessarily have to wear a ring or layers of rings on each finger, and you can leave one of your fingers free of jewelry. It helps you achieve a classic look and keeps your hands from being overcrowded with jewelry pieces.
If you type with a computer or write, you may find it challenging to finish your activities with too many rings on each finger. Therefore, it's ideal to leave at least a finger free of accessories.
Create a Balance
Wearing multiple rings on one hand and keeping the fingers on the other hand free creates an unbalanced effect. But a similar number of rings evenly worn on both hands gives a more fashionable and sleeker look.
Choose the Right Finger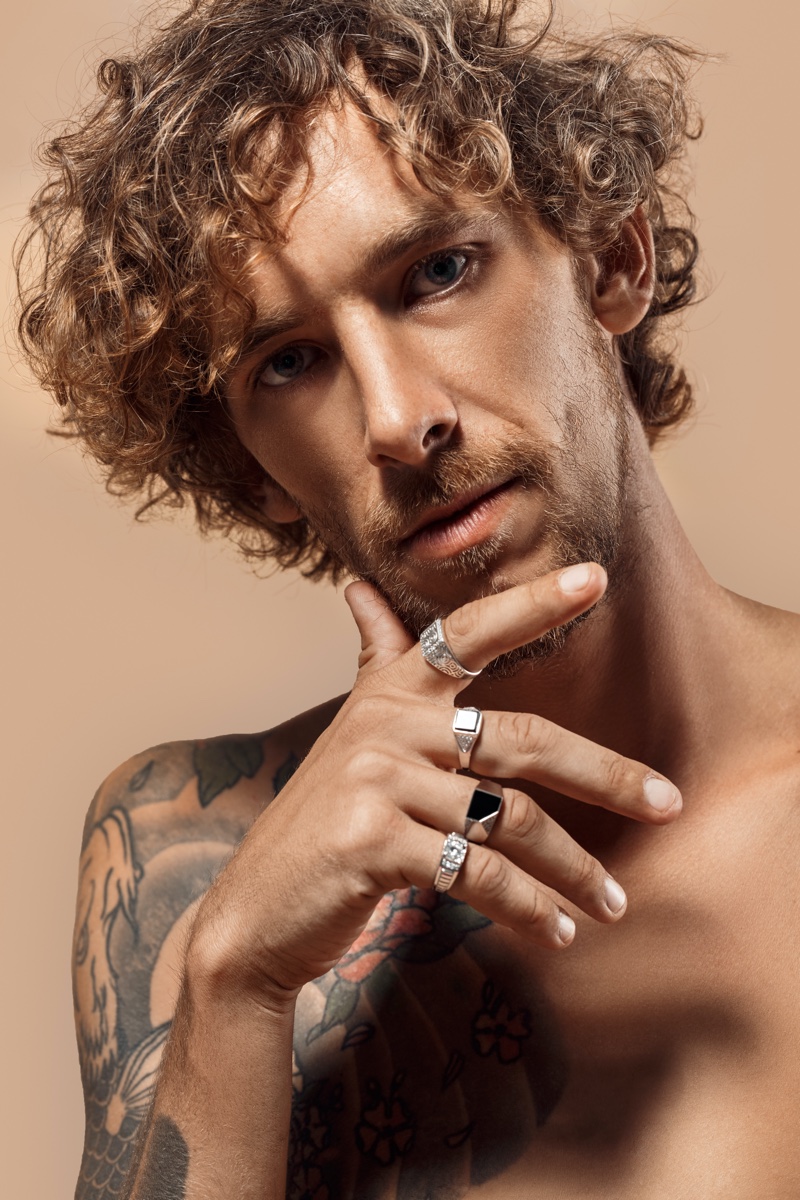 The finger you put your ring on passes different messages. And how you place the rings on your fingers speaks a lot about your personality.
You must therefore know what each of your fingers stands for before you wear a ring or layers of rings on any of them. Here's a quick explanation of what each finger stands for:
The Thumb
A ring on a thumb symbolizes wealth or influence, power, and confidence. The thumb is often a natural choice for men who want to wear multiple designs on the same hand because it is separated from other fingers.
A wedding band worn with a pinky or middle finger ring can look too crowded, but a thumb ring gives everything space.
The Index Finger
Kings and dignitaries are known to wear a ring on this finger because it symbolizes power and authority. In ancient days, it was believed that planets controlled fingers and that Jupiter ruled the index finger.
In Western cultures, this finger was reserved for royal family members, as visitors kissed the ring on this finger as a sign of respect. Wearing a ring or a layer of jewelry on the index finger shows confidence and outstanding leadership.
The Middle Finger
The middle finger is associated with Saturn, symbolizing responsibility and balance. However, most people do not associate any specific meaning when wearing a ring on this finger. But in some cultures, a ring on this finger symbolizes power because it is the most extended finger.
The Ring Finger
In most cultures, the ring finger is commonly associated with weddings, commitment, or love. For some men, a band or ring on the right fourth finger indicates engagement, while for others, a band or ring on the left fourth finger indicates marriage.
The ring finger in ancient Greece symbolized Apollo's authority, indicating love, beauty, commitment, and creativity.
The Pinkie Finger or Little Finger
The little finger does not have religious or cultural symbols like other fingers. However, some believe the finger is connected to intelligence and persuasion.
The pinky finger could mean different things depending on the individual. However, pinky rings are said to be the flashiest, as they tend to make big statements.
How to Style Multiple Rings
The number of rings you can style depends mainly on the look you want to achieve and the size and shape of your finger.
If you want a simple look, two rings are enough to achieve that. But if you want a bold and breathtaking look, you can wear as much as possible. Below are a few helpful tips for you.
Begin your styling with a statement ring. Statement rings are rings worn to make a statement. These rings stand out because of their designs or colors and are found on most reputable online stores like mensweddingbands.io. They include engagement rings, cocktail rings, family bands, and other noticeable rings. Let your statement ring sit beautifully on one of your fingers while you stack other ring types on the same or different fingers.
Add knuckle rings to the collection. Knuckle rings sit above the knuckle, and add about two or more of them to your styling. On the same finger, you can wear a statement ring below and a knuckle style above your knuckle.
Wear an eternity ring alone on another finger. Eternity rings are expensive rings that give off an elegant look and can be worn alone on a finger. However, you can decide to stack them with others on a finger. There is no strict rule about this.
Wear several plain and simple rings on the other fingers.
Note: Be careful not to stack rings too close because they can damage each other.
FAQs
How Many Rings Is it Okay to Wear?
There's no limit to the number of rings you can wear since it's all about your style and choice.
Can I Stack More Than Two Rings on a Finger?
Multiple rings for men are becoming the latest fashion trend. No rule states that you shouldn't wear more than two rings on a finger, and just be sure you're fashionably stacking the rings. There are different stylish ways to stack rings on a finger. The choice is yours!
Which Finger is Best for Stacking Rings?
There's no finger you can't stack rings on. However, the ring finger is the best option. Wear the heaviest ring before putting on the others when stacking rings on a finger.
Can I Wear Multiple Rings of Different Metals?
Mixing metals is one of the stylish ways to wear multiple rings. No rules hinder you from stacking different rings of different metal types and combining as many metal types as you want. However, do it with thought to your overall look.
Final Words on Wearing Multiple Rings
So, those are some tips to help you when wearing multiple rings in a fashionable way. Experiment with different ring arrangements until you find the one that you like best. Remember to take good care of your rings, as they are precious accessories that require attention to maintain their condition.