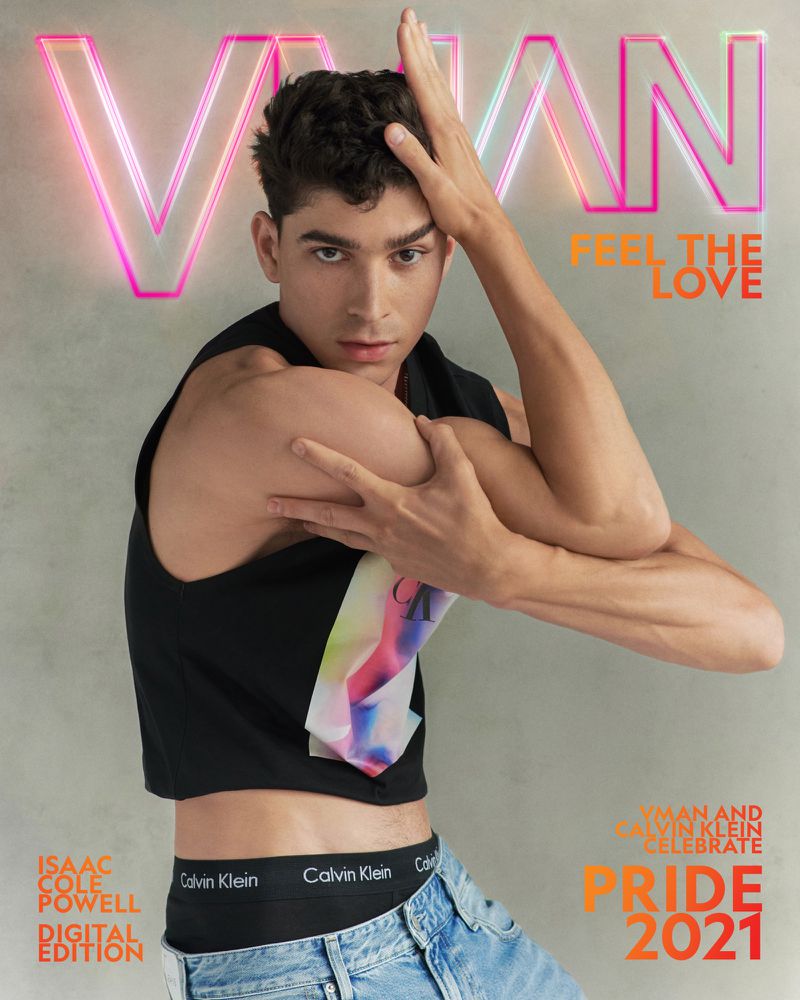 VMAN partners with Calvin Klein to celebrate Pride Month with a unique series of covers. The magazine works with photographer Rowan Papier to champion love and acceptance. Donning Calvin Klein, Isaac Cole Powell, Charlie Knepper, Yves Mathieu, and Nathan Westling share the spotlight.
Related: Omar Ayuso, Isaac Cole Powell & Samuel de Saboia Front Calvin Klein Pride Campaign
Aryeh Lappin styles the models and entertainers in essential denim and pieces from Calvin Klein's 2021 Pride capsule collection. Meanwhile, makeup artist Tatyana Makarova and hairstylist Gonn Kinoshita guarantee Isaac, Charlie, Yves, and Nathan are camera-ready. Then, hitting the studio, Papier captures the stars in striking portraits.
Hailing from Greensboro, North Carolina, Powell recalls his first pride celebration: "I was probably 14 or 15 years old [the first time I celebrated Pride]. It was a very humble and sparse gathering in the streets of my southern hometown. I was awestruck by the attendees' courage to celebrate so openly and immediately felt a sense of belonging."
VMAN Pride 2021 Covers
Charlie talks to VMAN about finding self-acceptance: "Coming out was pivotal because it was the point in my life when I stopped hating myself and started loving myself." The model shares, "Self-acceptance doesn't happen overnight, but every day I become more comfortable with who I am."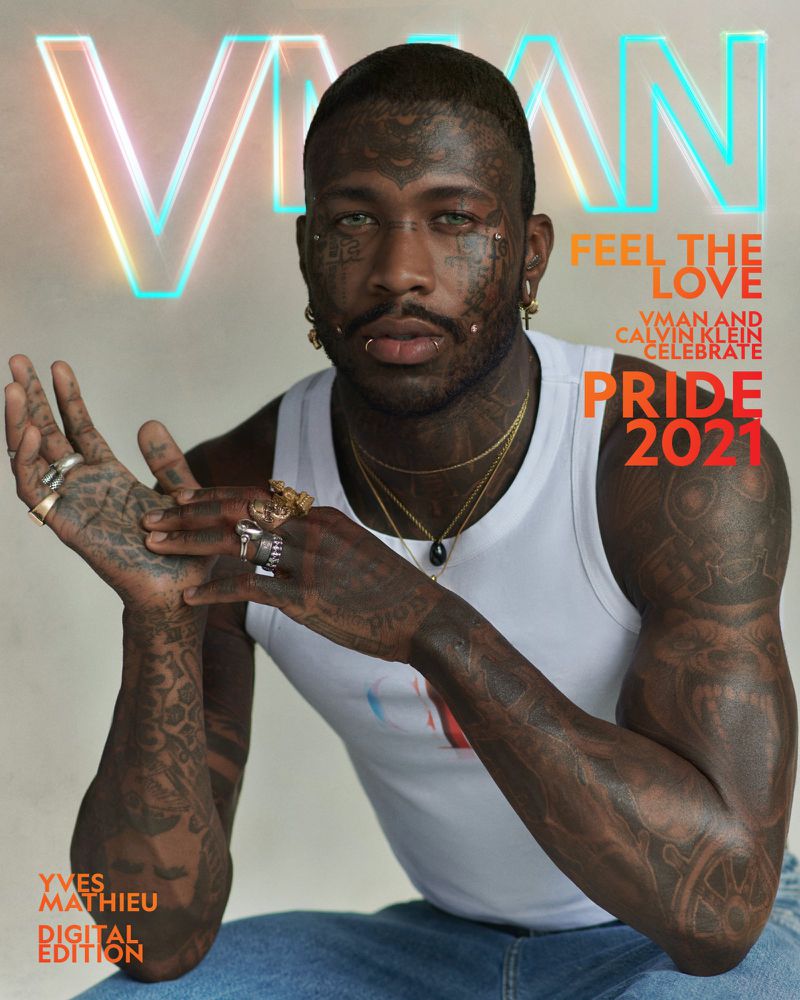 Yves discusses navigating his queerness as a man of color. The musician explains, "I am constantly learning more about myself while navigating multiple intersections in my queerness as a black person. It is an everyday journey, it's hard but also so beautiful."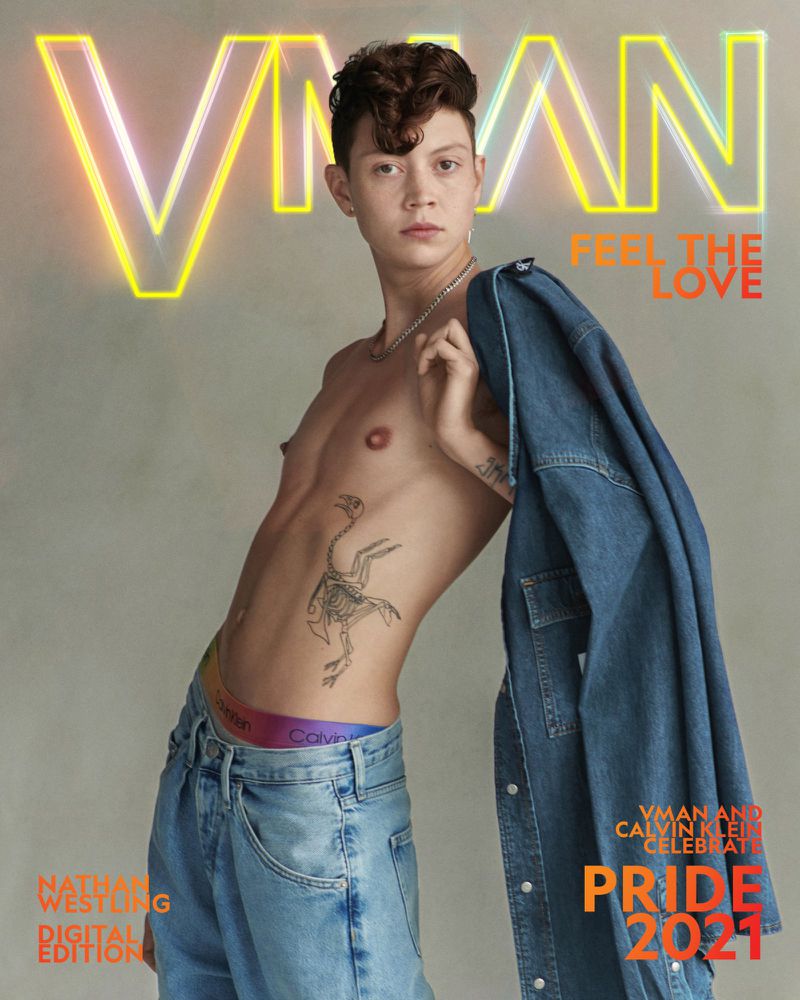 Nathan talks about Pride Month: "Pride, to me, means a way in which people of the LGBTQIA+ community have the freedom and acceptance to explore and be whoever they choose to be."