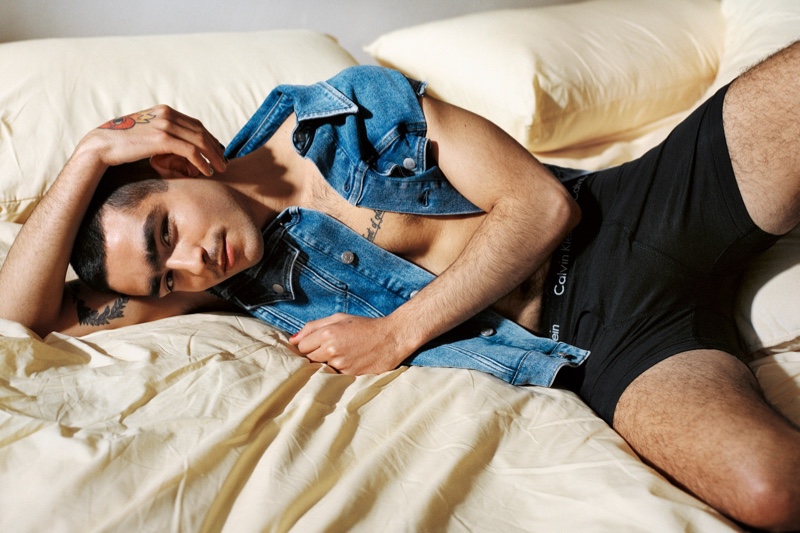 Calvin Klein celebrates Pride Month with its new #proudinmycalvins campaign. The fashion brand enlists talent from around the world to front its advertisement. In stripped-down photos, Omar Ayuso, Isaac Cole Powell, and Samuel de Saboia represent the LGBTQIA+ community.
Related: Tom Rey & Alberto Perazzolo Embody Essential Calvin Klein
The campaign features pieces from Calvin Klein's Pride 2021 capsule collection. One important detail is the release of Calvin Klein's iconic logo waistband in a limited-edition palette. In addition to cropped t-shirts and more, Calvin Klein highlights its classic underwear and denim.
Omar Ayuso for Calvin Klein Pride 2021 Campaign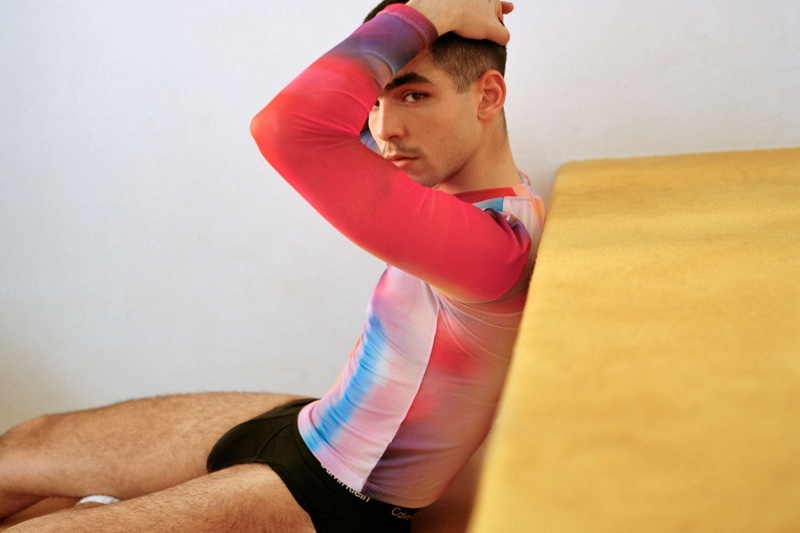 Representing for Madrid, actor Omar Ayuso gets comfortable in his Calvin's. Gorka Postigo photographs the actor in Calvin Klein underwear, denim, and pieces from its Pride capsule collection. Becoming a modern queer icon, Ayuso portrays Omar Shanaa on the popular Netflix series "Elite."
Talking to Calvin Klein, Ayuso discusses coming out to his mother in 2013. "When I told my mother…I thought she would be shocked and make some big scene." However, Ayuso recalls, "She said, 'Ok, I'll get some tickets for 'The Sound of Music.""
Isaac Cole Powell for Calvin Klein Pride 2021 Campaign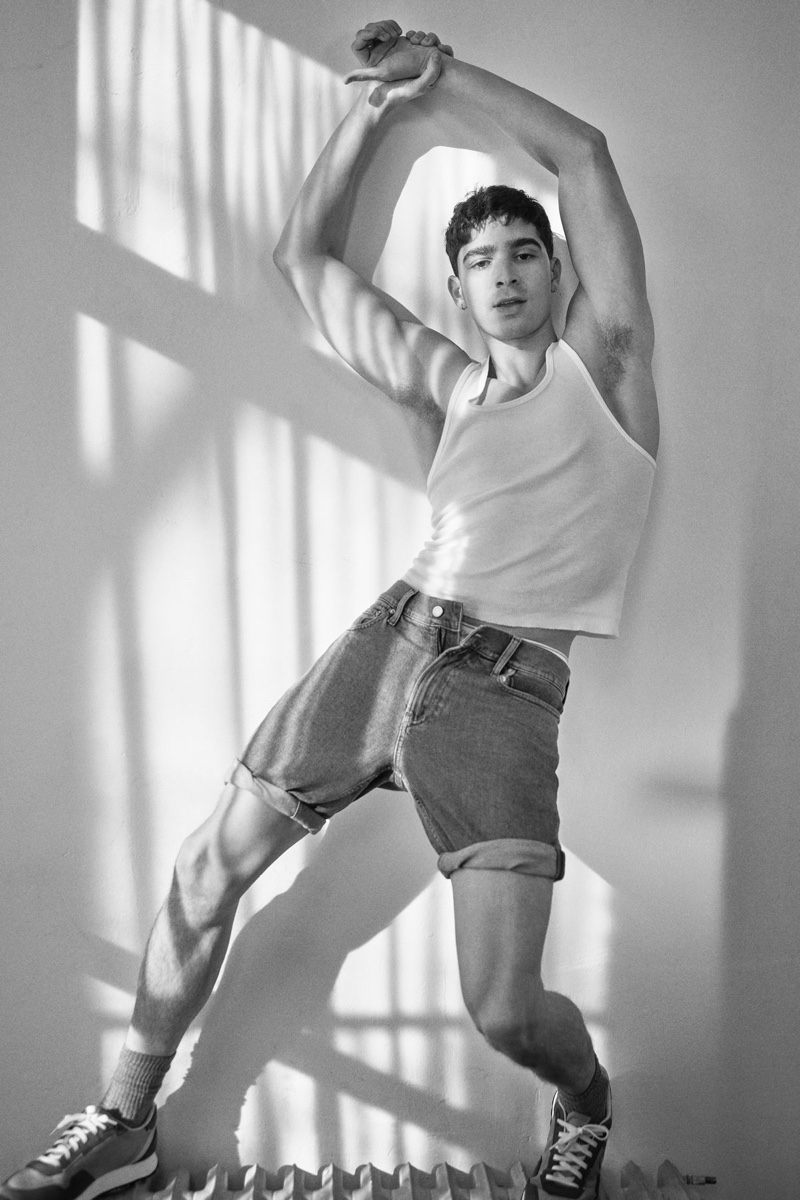 American actor and singer Isaac Cole Powell connects with Calvin Klein in New York City. Ryan McGinley photographs the entertainer. Best known for his recent portrayal of Tony in the Broadway revival of "West Side Story," Powell's next project is the upcoming season of "Modern Love."
Powell shares a defining moment in his queer identity. Recalling 2010, he remembers, "My hand just crept down my thigh, waiting for it to brush up against him." The actor continues, "It finally did. It was like electricity. My whole body was flashing colors. I knew there was no going back after that."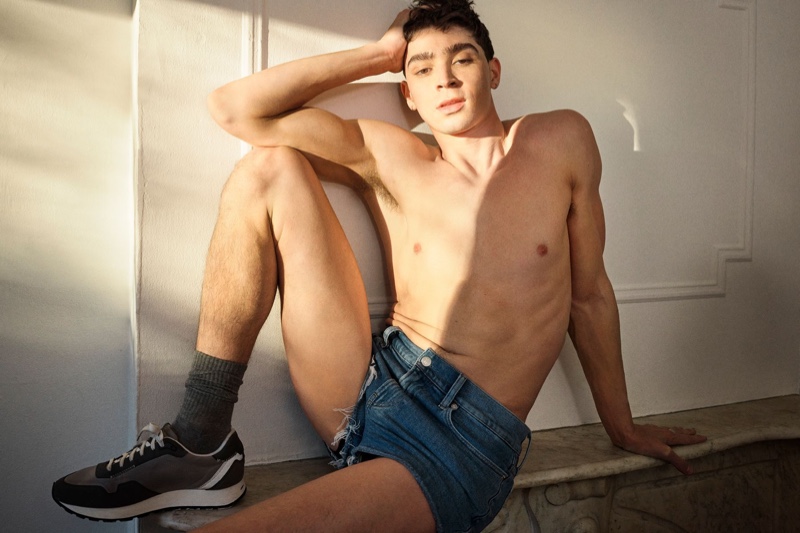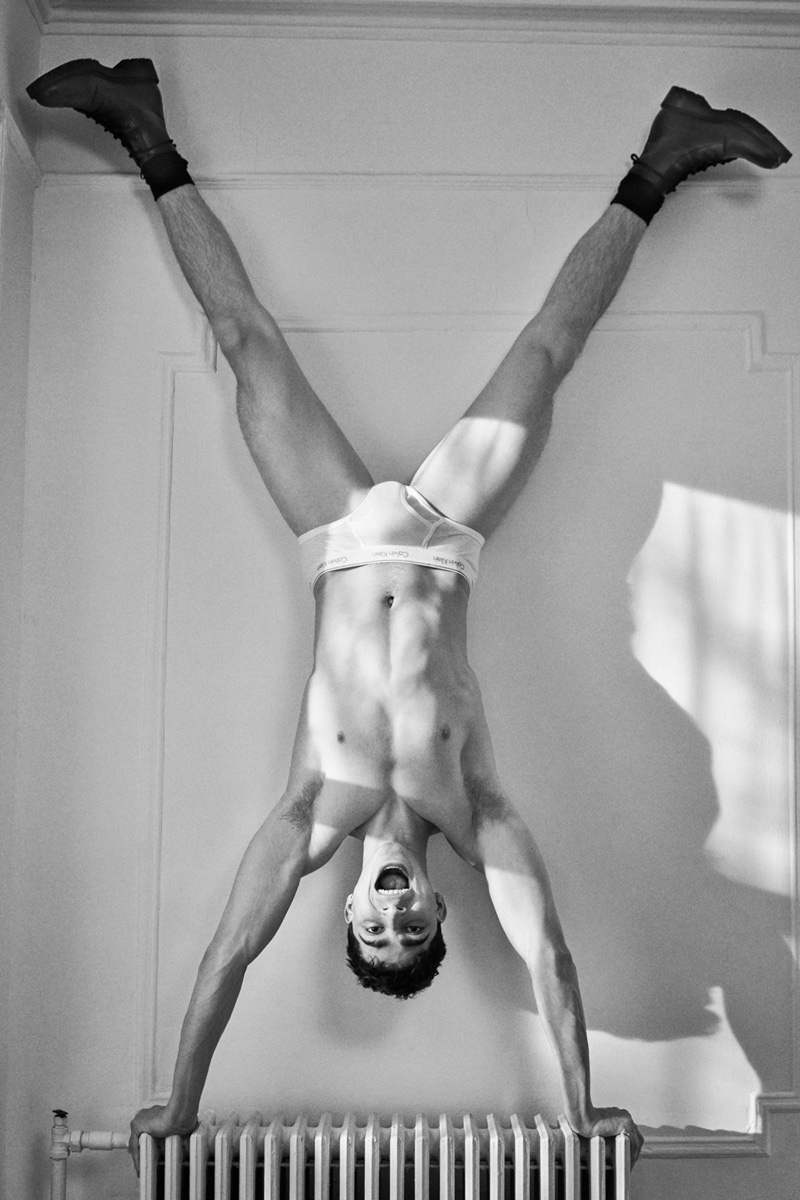 Samuel de Saboia for Calvin Klein Pride 2021 Campaign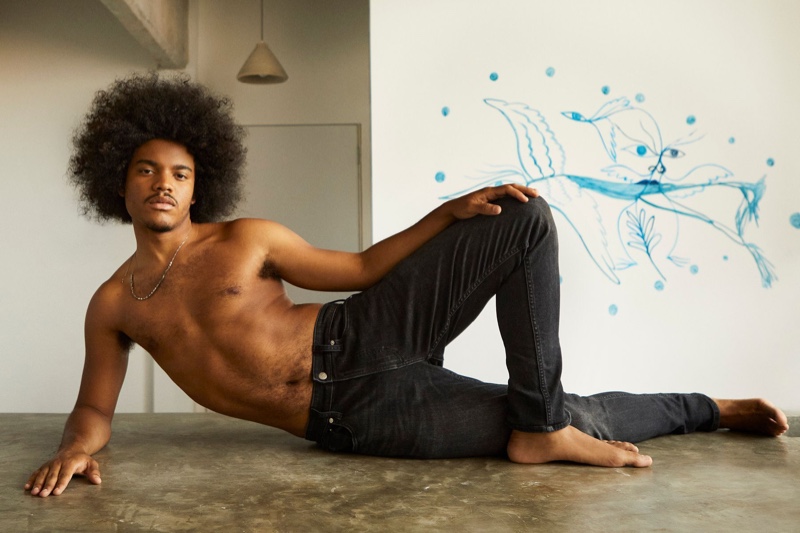 Calvin Klein travels to Brazil to link up with Samuel de Saboia. The queer Afro-Indigenous Brazilian artist appears before the lens of photographer Vivi Bacco. Photographed alongside his at, De Saboia wears Calvin Klein jeans and underwear from the brand's Pride capsule collection.
Sharing his defining moment with Calvin Klein, De Saboia recalls his first kiss in 2015. "Once you go to the docks, it meant you were kind of free." De Saboia explains, "I had never kissed a guy until that moment. Heart pumping, like I, could barely see my chest moving."