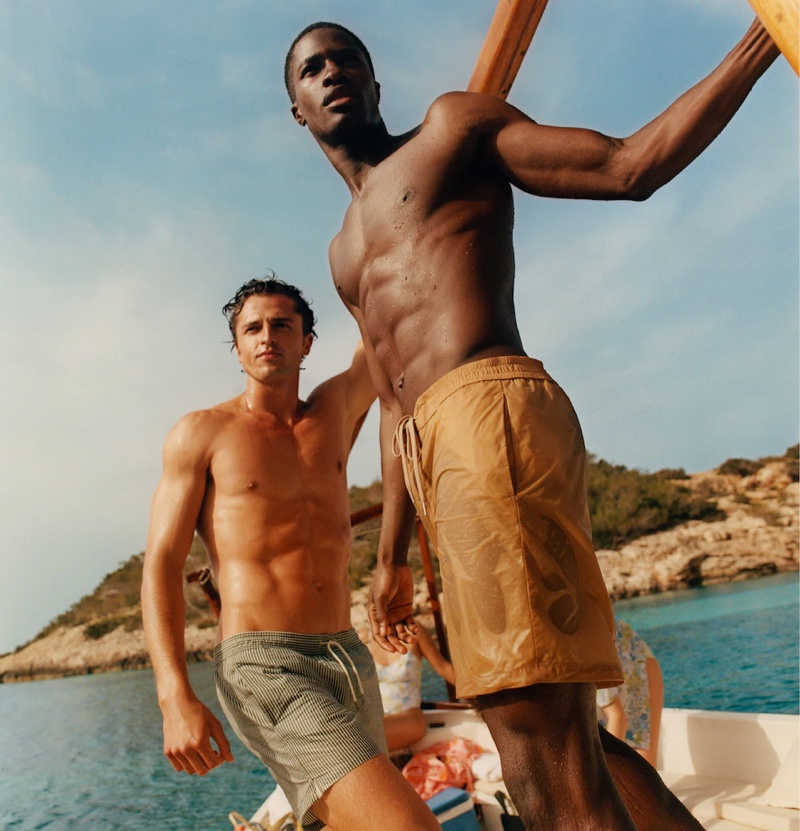 It's a summer of love for Mango as the Spanish brand unveils its latest range. Mango recalls the seventies with its new collection entitled "The Sun is Everywhere." The fashion label celebrates a free spirit by bringing the psychedelic styles of the seventies forward in a current lineup that's easy on the eyes.
A welcomed proposal of summer gatherings takes fruit with a campaign. Eddie Wrey photographs the advertisement, linking up with models Mukasa Kakonge and Alberto Perazzolo. The models venture outdoors for the occasion, taking in the sights of a relaxing day.
Related: Julian Schneyder Heads Outdoors in Mango Man Active Collection
Aleksandra Woroniecka reunites with Mango to style its summer campaign. Woroniecka outfits Mukasa and Alberto in essentials like loose-fit trousers and lightweight knitwear. Meanwhile, hairstylist Paolo Soffiatti and makeup artist Egon Crivillers work their magic to complete the perfect looks for a summer holiday.
Mango Man Summer 2021 Campaign