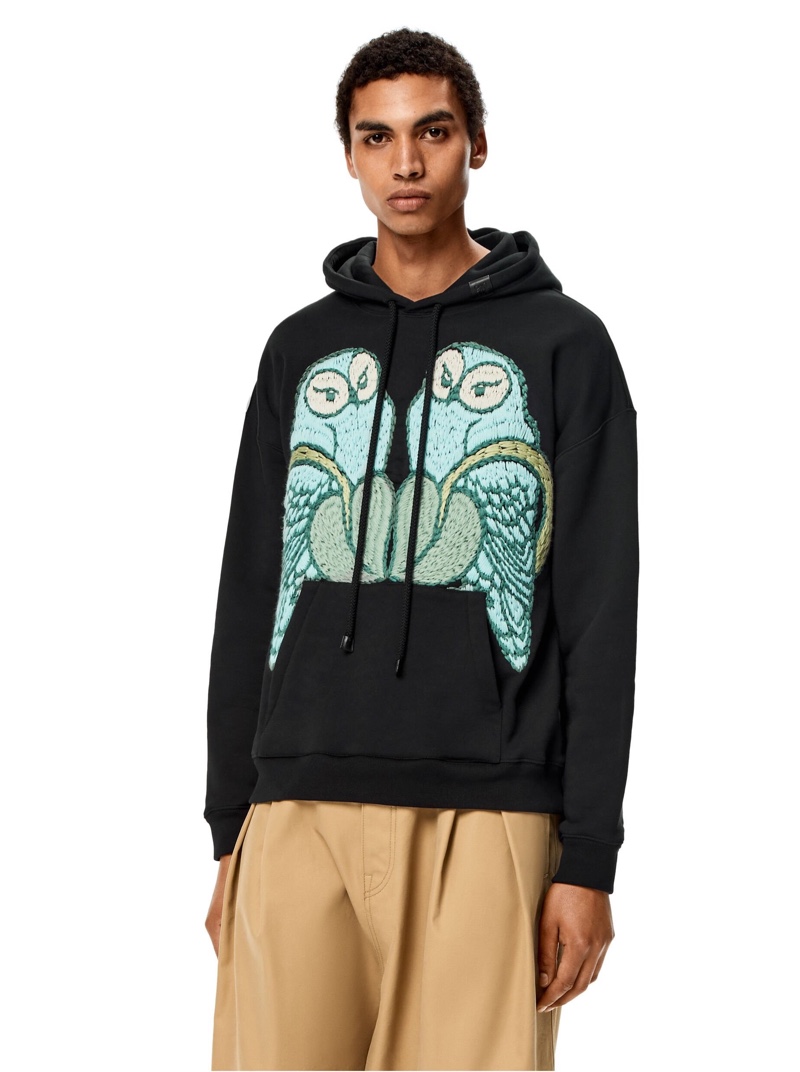 As the traditional divide between men's and women's fashion fades, we're now seeing more crossover in men's and women's interest in various fashion themes and trends. Given the longtime tendency for menswear-inspired clothing, the blurring of gender for women is nothing new. However, for men, there is a reemergence in the number of brands breaking with tradition by incorporating modern elements more frequently seen in women's clothing. Accordingly, we're highlighting a few trends to keep in mind:
Embroidery
We see an increasing amount of needlework in designer collections. Embroidered jeans have enjoyed the spotlight before, but they aren't the comeback to anticipate. Instead, we notice a lot of embroidered designs on sports coats and African-inspired shirts with fantastic work around the neck. But don't get your best embroidery hoops out just yet—we're not sure how long this fad will persist. Embroidery has long been a component in fashion, but we believe it will go away as design trends move toward simplicity.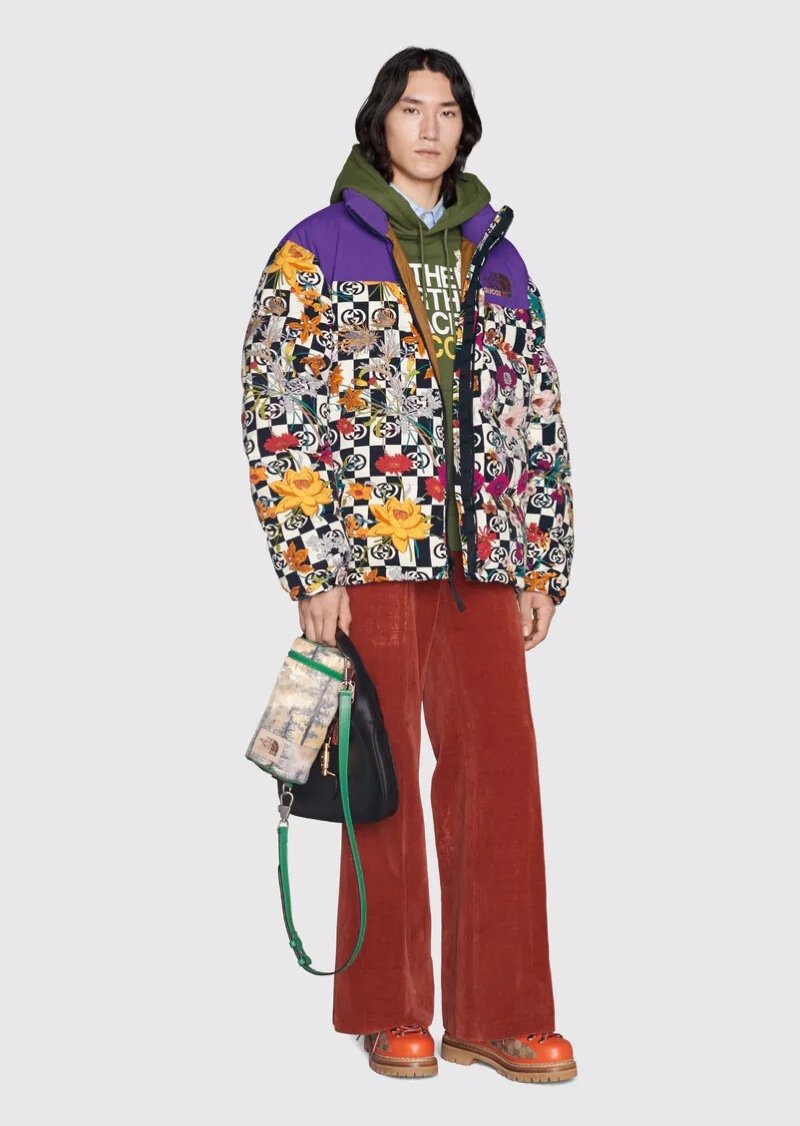 Floral Patterns
Spring is here, and everything floral is trendy. As we see more print in fashion this season, we're finding that floral patterns are increasingly popular nowadays. While the usual suspects—tie-dye, graffiti, and other artsy looks have been used in menswear often, floral prints are usually reserved for Hawaiian shirts and small patterns in slim-fit shirts. This season we see bolder and more colorful florals in menswear. Some even go over the top in incorporating this trend into clothing, and we love it.
Ruffles, Lace & Other Textures
While bourgeois men historically wore ruffles and lace, they have fallen out of fashion. Little did we know that these were no longer reserved for elegant women's clothing. Lace, while usually viewed as a dainty type of fabric, is being incorporated into dress shirts and pushing the boundaries between male and female clothing. Other fun textures are also being used in men's fashion, straying away from tradition.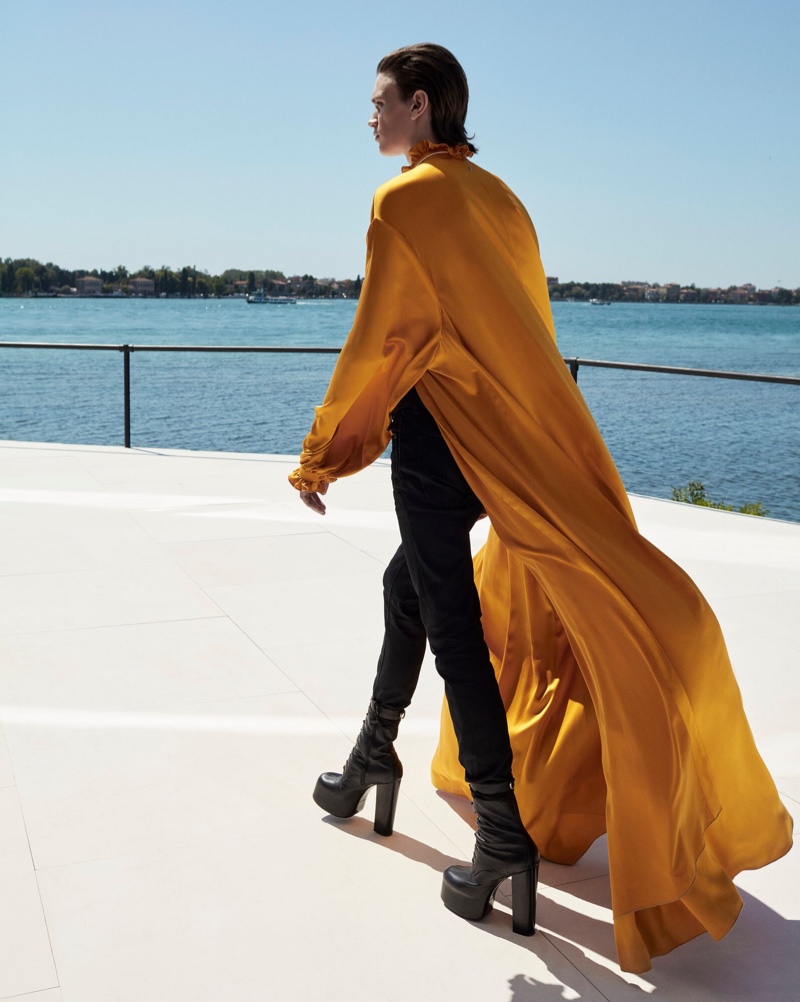 Color
We've all walked by the men's section in most department stores and felt the dullness of blues, blacks, grays, and browns. Bold and bright colors have been incorporated into menswear in the past—think of the jumpsuits and sweaters in neon colors. Not only is this trend making a comeback, but more pastels and soft pinks are being seen on the runway in men's fashion these days. Pink is no longer reserved for that "salmon pink" dress shirt. Full-on pastel colors traditionally used in womenswear are trending among men nowadays.
Skirts
We're not referring to the Scottish kilt, nor do we mean traditional Arabian dresses. Many celebrities and influencers embrace the skirt as part of a business suit for men or casual wear. While most of the time, this is a stunt meant to make a statement, it has undoubtedly had an impact on menswear. Normalizing skirts for men only popularizes it enough to be worn more often, and we can expect that it will be accepted by mainstream society any time soon.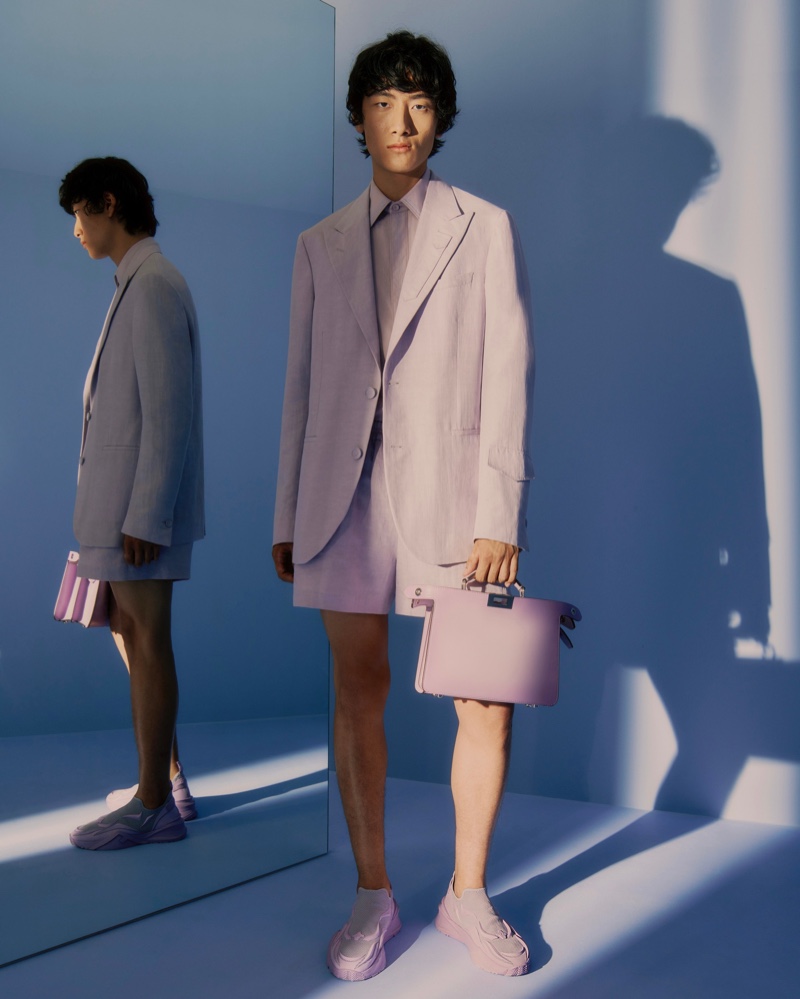 Cuts & Silhouettes
Look no further than Fendi's line in Milan's fashion week for the prime example of menswear embracing femininity. Models strutted the runway with peek-a-boo V neck collars, skirted pants, and even a string of pearls. One model showcased the flowing silhouette of Bermuda shorts paired with knee-high socks—a look that blurs the lines between male and female.
Men's Fashion is Embracing Femininity
As you can see, the current fashion trends for men are moving toward embracing the more traditionally feminine features. Remember that only you decide what style works best for you. Don't feel pressure to change your style because it's "trendy."
Trends will come and go, and your style will always be uniquely yours, and that won't change as long as you are honest with yourself. Feel like wearing something more feminine? Do it within the limits of your usual sense of style, and you'll find yourself more comfortable in your new clothes. Don't make any drastic changes because that usually results in less than perfect style.