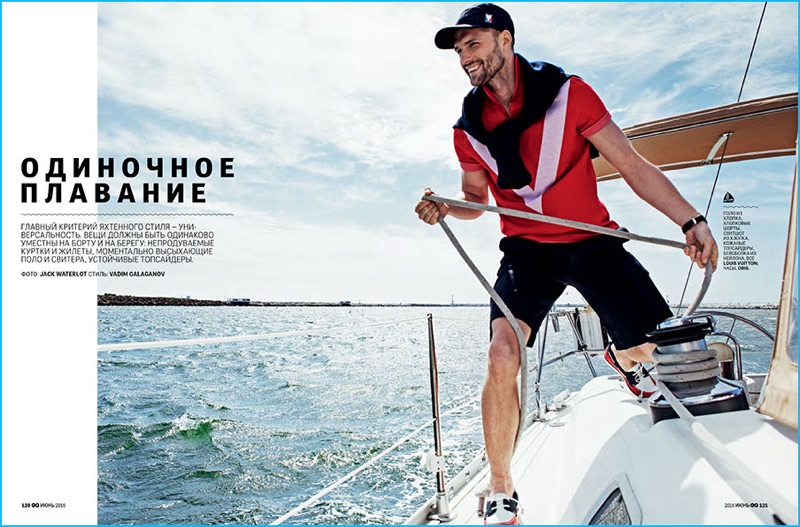 Tomas Skoloudik takes to the open sea for a nautical themed story featured in the latest issue of GQ Russia. Sporting active fashions, Tomas is styled by Vadim Galaganov for the fashion editorial. Wearing looks from Louis Vuitton, Dior Homme, Moncler Gamme Bleu, Versace and more, Tomas takes in a spirited day, captured by photographer Jack Waterlot.
Related: Tomas Skoloudik Rocks Purple Hair for GQ Portugal Shoot
Editorial: Tomas Skoloudik for GQ Russia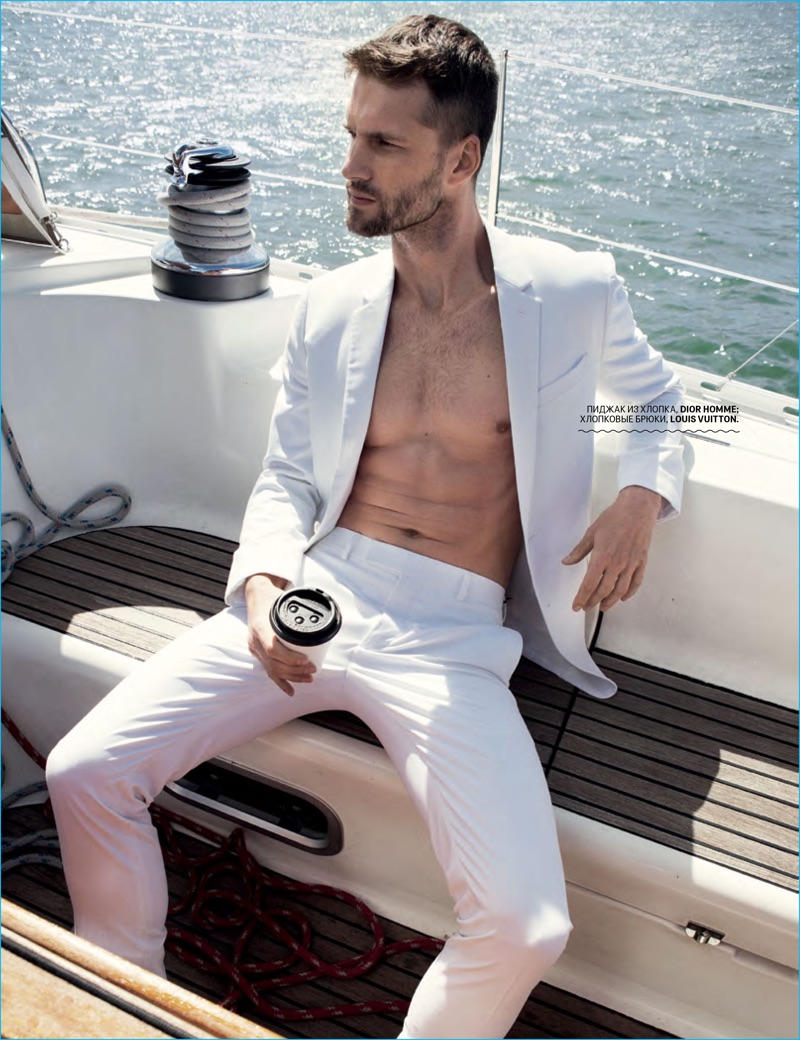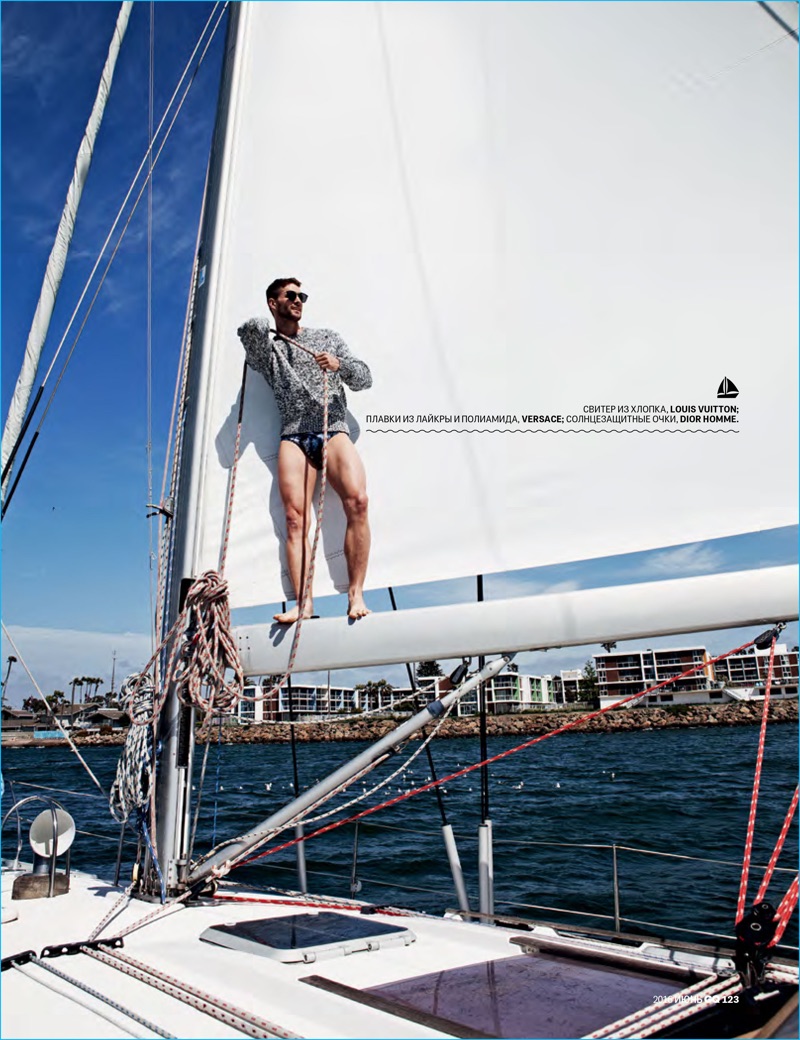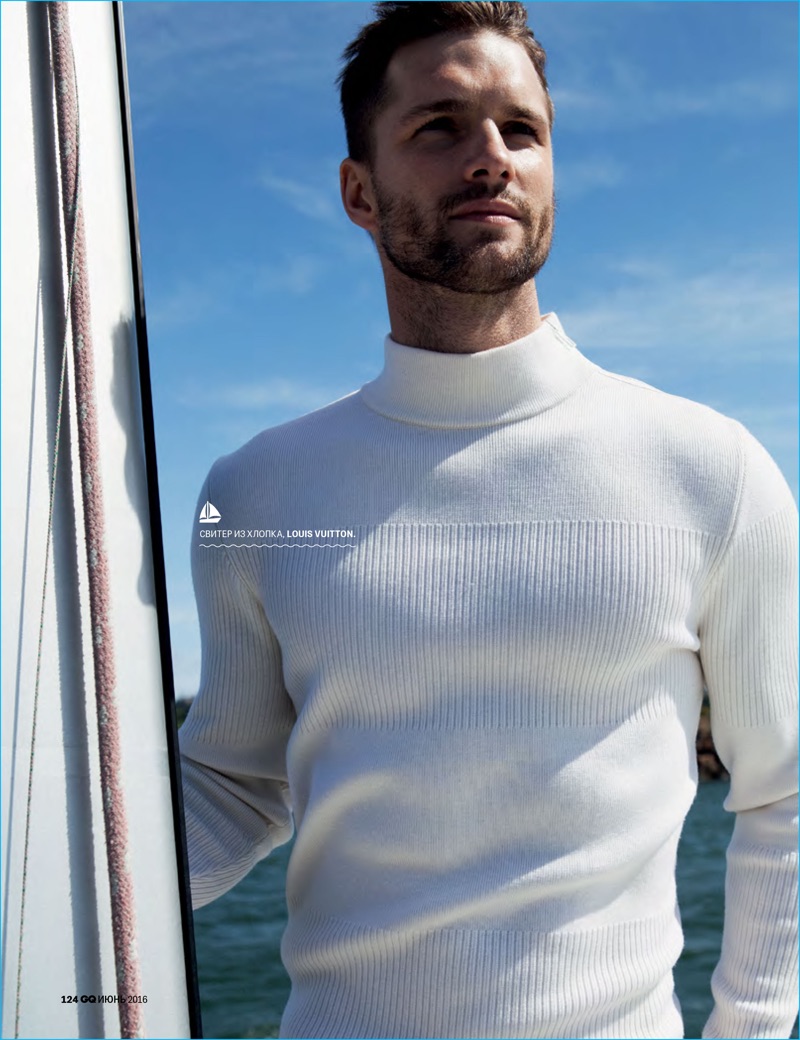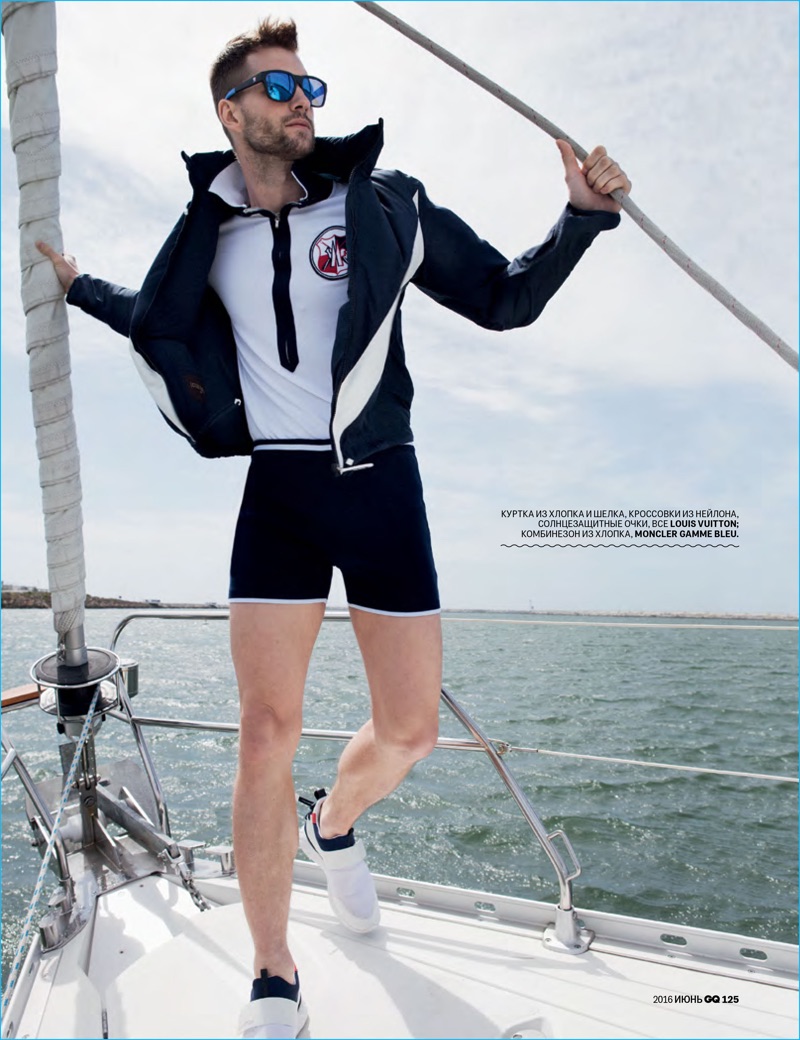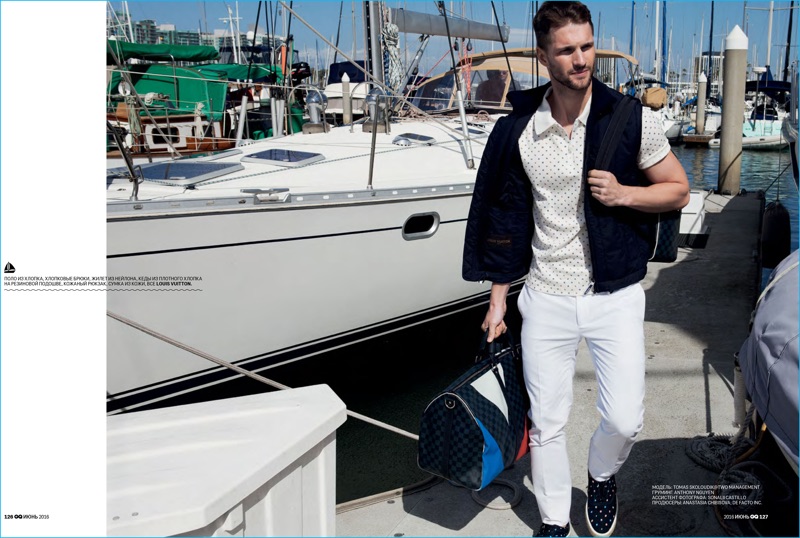 Editorial: Tomas Skoloudik for Shangay Style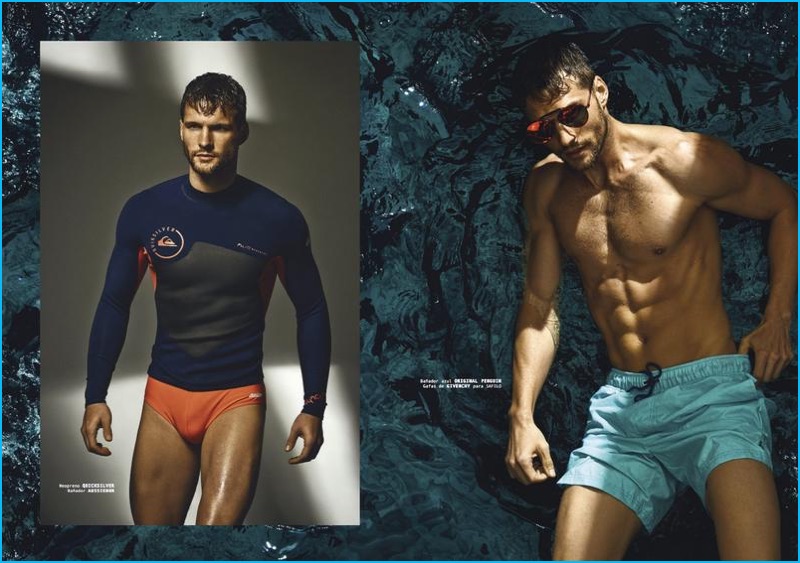 Maintaining an aquatic theme, Tomas Skoloudik recently starred in an editorial for Shangay Style as well. Wearing swimsuits and active styles, Tomas flexes for the lens of photographer Chesco Lopez. The electric story features styling by Giorgio Ammirabile.