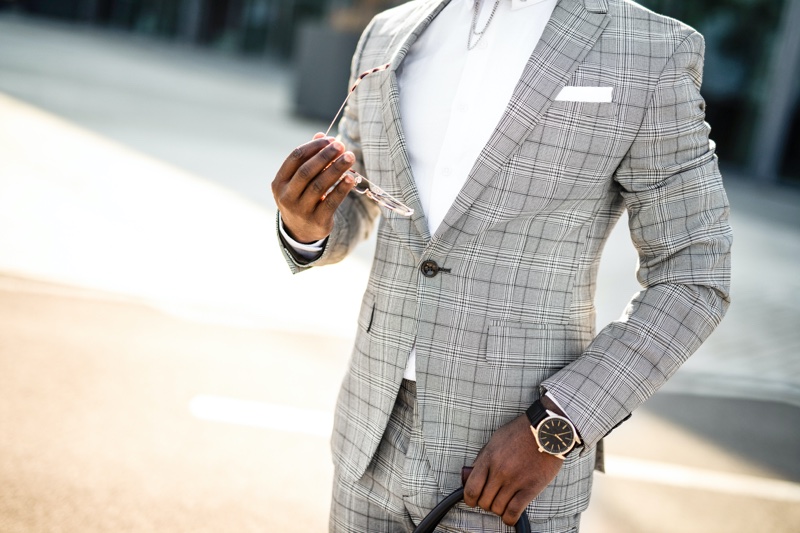 In an ever-evolving world of fashion, gentlemen must appreciate the importance of timeless fashion accessories. These classic items have the power to elevate any outfit and showcase the refined taste of their wearer. Read on as we delve into six essential accessories that every modern man should consider incorporating into his collection.
6 Timeless Fashion Accessories
Watches
A quality timepiece is often regarded as the epitome of timeless fashion accessories, serving as a functional and stylish statement piece. Whether it's a luxurious dress watch like the Omega Seamaster Aqua Terra for black-tie events or a rugged sports watch for daily wear, the right timepiece can communicate your lifestyle and aesthetic.
When selecting a watch, think about the materials, size, and features that best suit your needs and wardrobe. Remember that investing in a classic timepiece is a wise decision, as it will remain fashionable for years.
Some of the most renowned watch brands to consider are Rolex, Omega, and Tag Heuer, which offer a variety of styles and price points to suit any budget.
Cufflinks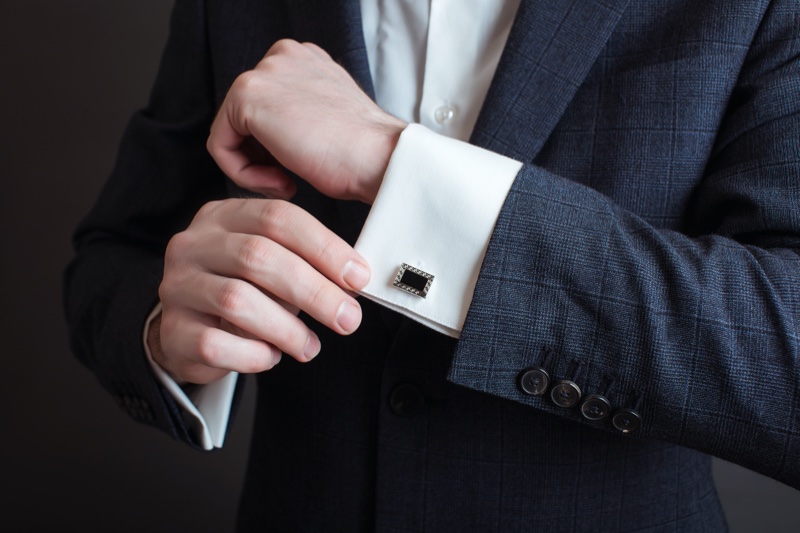 Elegant cufflinks are essential to any formal attire, adding a hint of sophistication and personality to a gentleman's ensemble. When searching for the perfect pair, look at the occasion, your style, and the design of your dress shirt.
Opt for understated, classic designs such as silver or gold cufflinks to ensure versatility and longevity. Timeless cufflinks from brands like Tiffany & Co. or Montblanc will elevate your outfit and make you stand out in a crowd.
Ties
Neckties remain an enduring symbol of class and refinement. When choosing a tie, pay attention to the fabric, color, and pattern to complement your outfit. Classic patterns like stripes, checks, and paisleys are always fashionable, while materials like silk and wool exude luxury.
Brands such as Brooks Brothers, Ralph Lauren, and Hermès offer an excellent selection of high-quality ties. Selecting the right tie enhances your appearance and demonstrates your attention to detail and impeccable taste.
Belts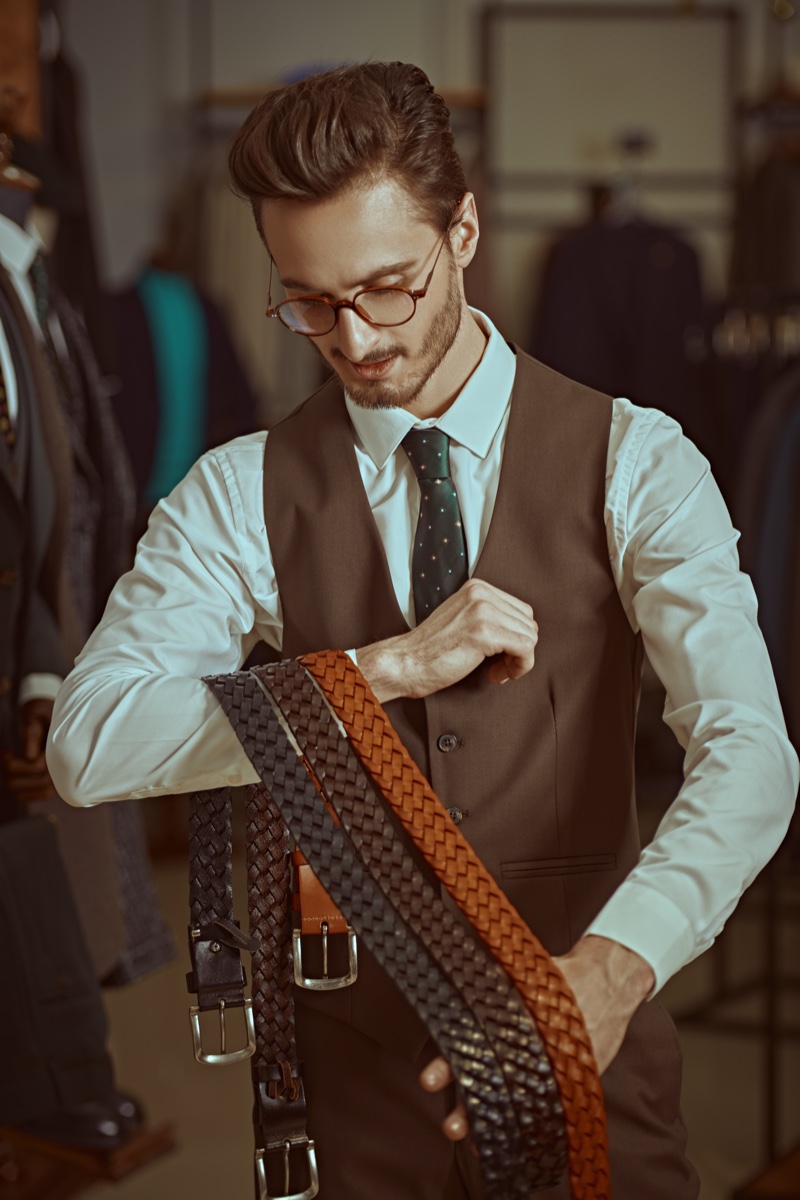 A high-quality leather belt is a must-have accessory for any well-dressed man. The right belt can effortlessly tie an outfit together, making it an essential component of casual and formal wardrobes. When selecting a belt, consider the type of leather, color, and width, ensuring it matches your shoes and other accessories.
A good rule of thumb is to invest in a black and a brown belt, as they will complement most outfits. For a more luxurious touch, consider brands like Gucci, Salvatore Ferragamo, and Tom Ford, which offer exceptional craftsmanship and timeless designs.
Pocket Squares
Timeless pocket squares have a long history and remain popular for adding a hint of elegance to formal attire. When selecting a pocket square, consider the material, color, and pattern to create harmony with your necktie and suit. Silk and linen are popular choices for their rich texture and vibrant colors.
To create visual interest, try folding your pocket square in different ways depending on the occasion and your personal style. Brands like Paul Smith, Turnbull & Asser, and Charvet offer an array of stylish pocket squares to suit any gentleman's taste.
Sunglasses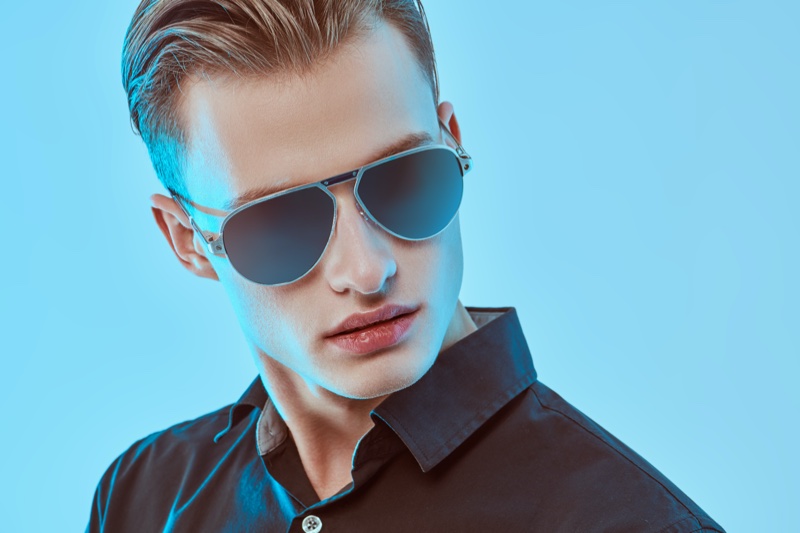 Sunglasses are iconic accessories that protect your eyes from harmful UV rays and add a stylish flair to your appearance. Classic frame styles such as aviators, wayfarers, clubmasters, and round sunglasses have proven their staying power in fashion.
To choose the right sunglasses, consider your face shape and select a frame that complements your features. Brands like Ray-Ban, Persol, and Oliver Peoples offer a wide range of classic designs that are both fashionable and functional.
Care for Your Accessories
When building a collection of timeless fashion accessories, it's also essential to consider the maintenance and care of these items. Regularly polishing your leather belts, shoes, and watch straps can help extend their lifespan.
Meanwhile, carefully storing your ties, pocket squares, and cufflinks can prevent damage and ensure they remain in top condition. Sunglasses should be kept in a protective case when not in use to avoid scratches and breakage.
Final Words on Timeless Fashion Accessories
Now that you have read the above know that timeless fashion accessories for men are essential for enhancing your wardrobe and showcasing your refined taste and attention to detail. Investing in these classic pieces ensures that your style remains on point for years to come.
As you curate your collection, remember the importance of quality materials and craftsmanship, as these aspects contribute to your accessories' longevity and timeless appeal. By incorporating these essential items into your wardrobe, you'll be well-equipped to navigate any occasion with style and confidence.