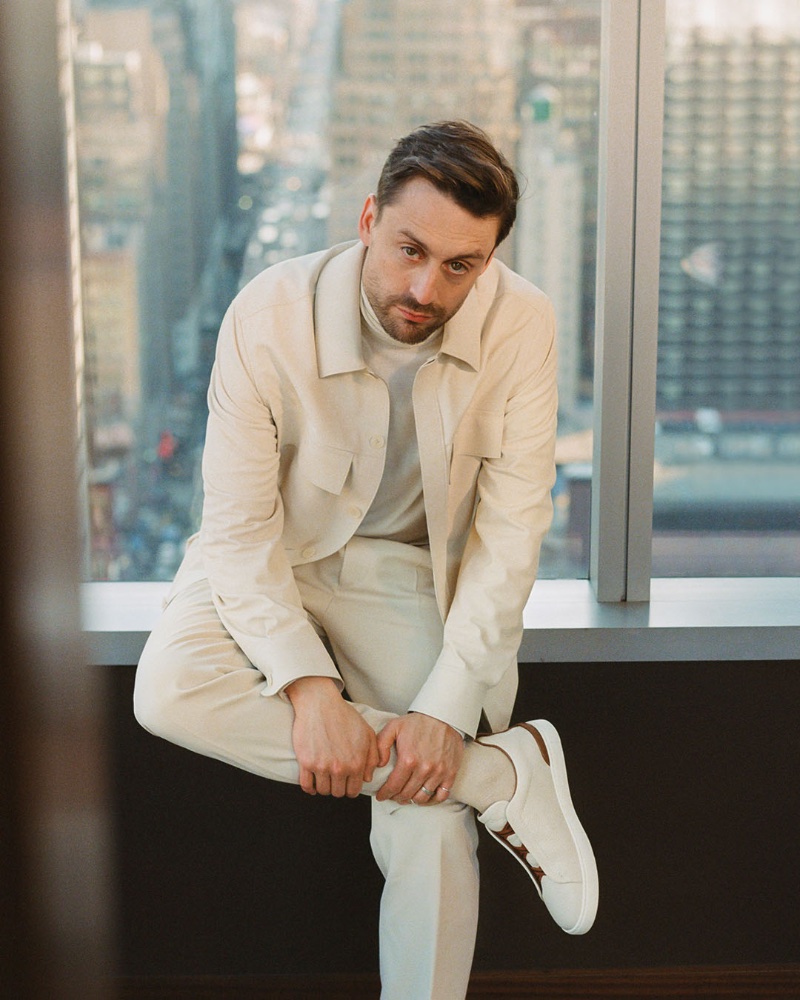 In a relaxed display of elegance, Kieran Culkin assumes the spotlight as the star of Zegna's spring-summer 2023 Triple Stitch campaign. The penthouse set showcases the Italian brand's luxurious suede sneakers with rubber soles and statement triple-crossed elastics. As Zegna's Global Triple Stitch ambassador, Culkin commands attention, outfitted in monochromatic ensembles designed by Zegna Artistic Director Alessandro Sartori.
Kieran Culkin for Zegna Triple Stitch Campaign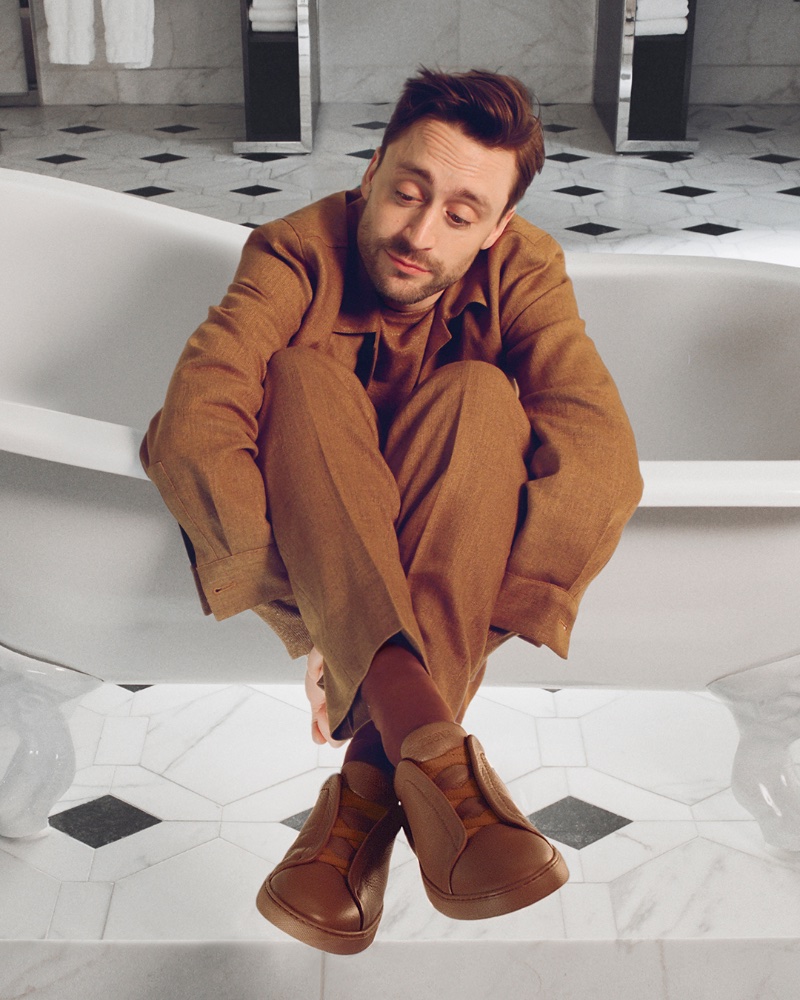 New York City is the backdrop for Zegna's new engagement, mirroring the atmosphere of Culkin's acclaimed HBO series, Succession. Exuding great style in his monochromatic attire, the 40-year-old actor dons Zegna ensembles of ethereal off-white and earthy Vicuña brown. The outfits incorporate the brand's signature overshirt, knitwear, and trousers, each accentuating the allure of the Triple Stitch sneaker.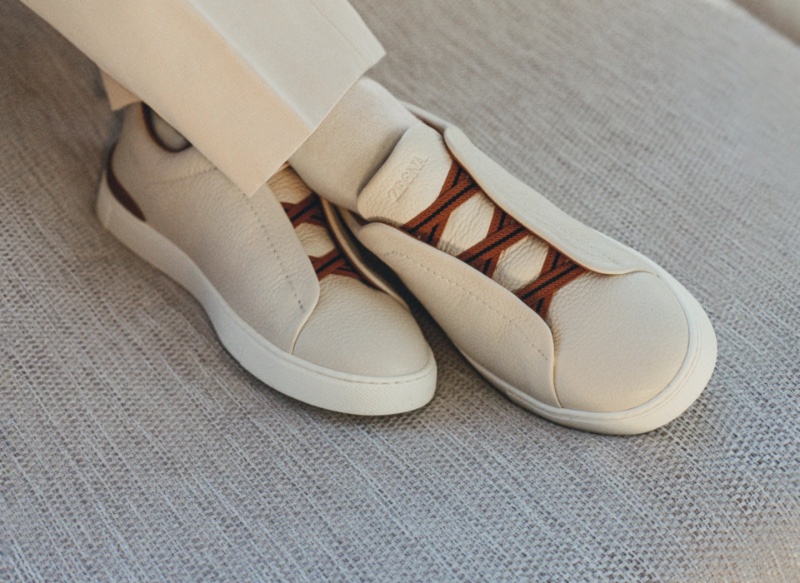 Demonstrating his versatility as a man of style this season, Culkin has also appeared in COS' spring-summer 2023 campaign, joining an array of outstanding creative talents. His participation in both advertisements is a testament to his growing value in the ever-evolving fashion world.