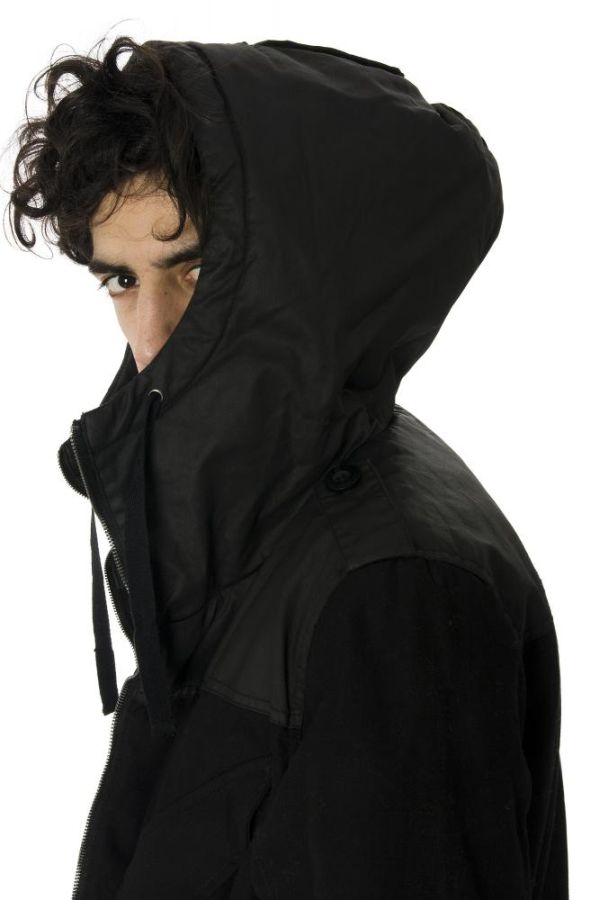 It is no surprise that Swedish label Cheap Monday is as successful as it is. Designing with current trends in mind and maintaining a low retail price, Cheap Monday and its other brands (Kostym & WKND) are the quick fix for the style aficionado low on funds.
For their fall collection, Cheap Monday approached the season with humor, poking fun at the uncertainty of the economy with pauper-like styling. Presenting their usual mix of options in a conservative black and white color palette, the collection was kept streetwear friendly and befitting of any wardrobe. Altogether, the collection was quite casual, but the beauty here is that what Cheap Monday lacked, Kostym and WKND make up for.
Kostym enters with slim silhouetted suiting options complete with proper ribbon bow-ties, while WKND meets both collections at the midpoint. Taking to oversized knits and outerwear as well as strong graphic tees, the leisure-bound WKND is more daring, all while accomplishing its goals with finesse.  Individually, all three collections grasp hold of a specific aesthetic and excel in their own unique way, but collectively they meet the stylish demands of every facet of life.