MATCH RUGBY Initiative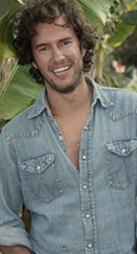 Just in – Blake Mycoskie of TOMS Shoes has partnered with RUGBY Ralph Lauren to release a limited line of TOMS. Mycoskie is contributing to MATCH RUGBY, an initiative launched "to support young social entrepreneurs." MATCH RUGBY'S goal is to provide a stage for businesses and organizations who are working to create a better world. In case you missed the memo, "for every pair [of TOMS] you purchase, TOMS will give a pair of shoes to a child in need. One for One."
MATCH RUGBY has also partnered with Lauren Bush and the FEED Foundation. The FEED Foundation's aim is to fight against hunger. FEED bags are for sale and the purchase of each one results in a $50 donation to the FEED Foundation.
Finally, MATCH RUGBY has released a limited Rugby jersey, which retails for $95.  Half of the proceeds will be donated to the MATCH RUGBY Fund to support initiatives like this one.
TOMS x RUGBY Collaboration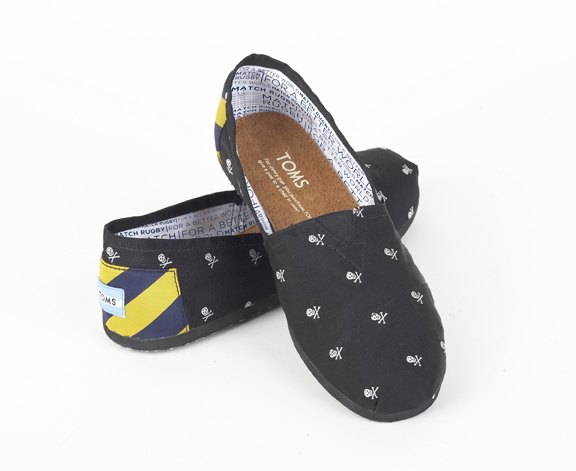 "For each pair of TOMS Shoes for Rugby Ralph Lauren sold, TOMS and RUGBY will donate a pair to a child in need in a developing country.

The specially designed TOMS Shoes for Rugby Ralph Lauren will come in a variety of colors and prints, all made using high-quality materials and resilient, soft leather soles for maximum comfort and durability.

The collection for men and women features canvas versions in classic khaki & newport navy colorblock, midnight blue/burgundy/golden yellow stripes; skull & bones/crest embroidery; and olive camouflage combinations. There are also several silk tie models with RUGBY's characteristic skull & bones motif in black and white, as well as a striped tie style. All TOMS Shoes for Rugby Ralph Lauren are accented by the iconic RUGBY navy blue & yellow stripe at the heel.

TOMS Shoes for Rugby Ralph Lauren are sold in all Rugby stores and on Rugby.com."

Retail Price: $58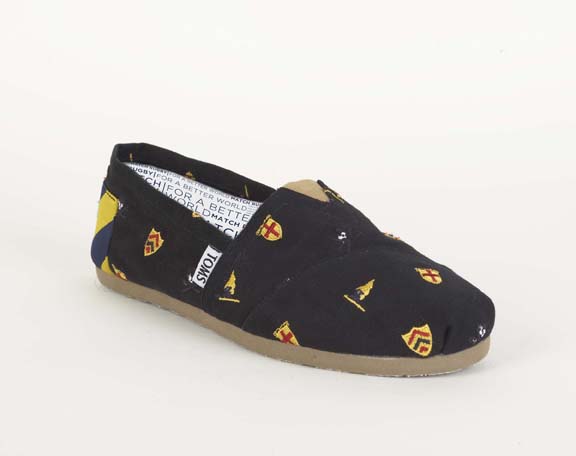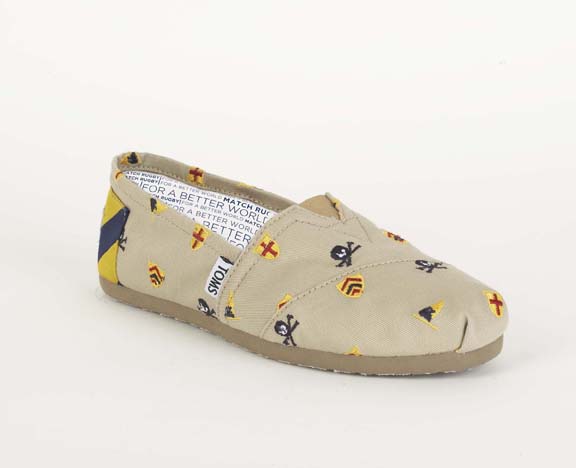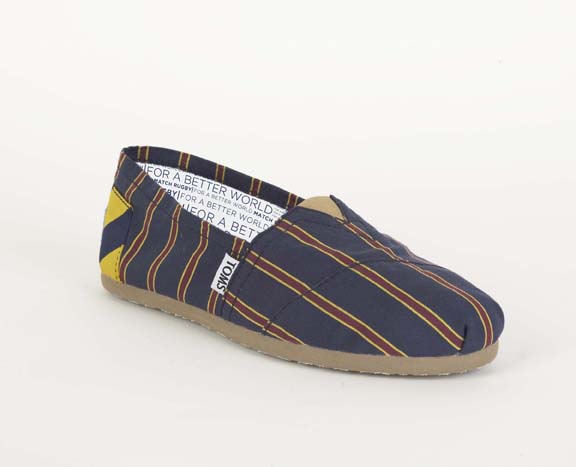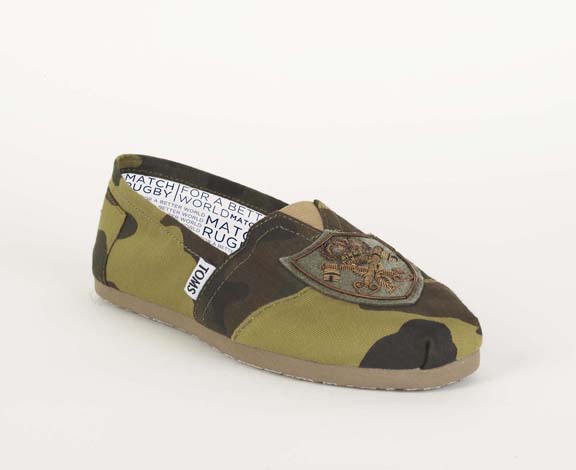 FEED x RUGBY Collaboration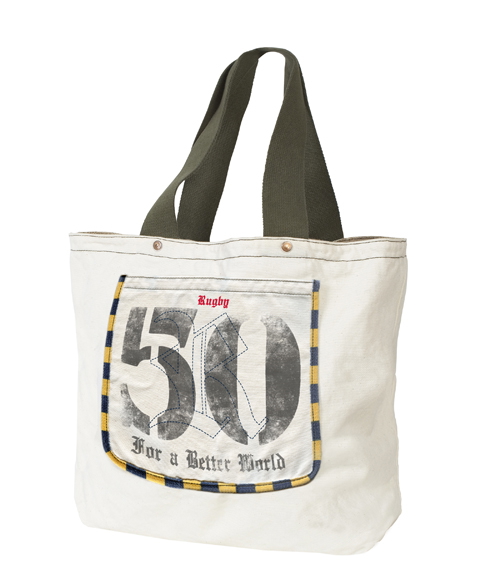 "The sale of each FEED Bag for Rugby Ralph Lauren provides a $50 donation to the FEED Foundation. Customers can also choose to add a FEED 25 Ethiopia, Rwanda, Cambodia or Guatemala patch, which in turn will provide 25 school meals - through the UN World Food Program - to children in the country of their patch choice.

The FEED Bag for Rugby Ralph Lauren makes a great alternative to disposable paper and plastic bags. The tote features wide fatigue green canvas straps, and is fully reversible with one side in classic natural burlap and the other in crisp ivory cotton. The burlap side features the stamp 'FEED the children of the world' while the cotton side has a large pocket with MATCH RUGBY's motto 'For a better world' and the number '50' signifying the $50 donation to the FEED Foundation. Each FEED bag is made using 100% organic cotton fabric and sustainable burlap, a rapidly renewable resource that grows without fertilizers or pesticides and is carbon-dioxide neutral and naturally decomposable.

The FEED Bag for Rugby Ralph Lauren is sold in all Rugby stores and on Rugby.com."

Retail Price: $100 – each 'FEED 25' patch is $25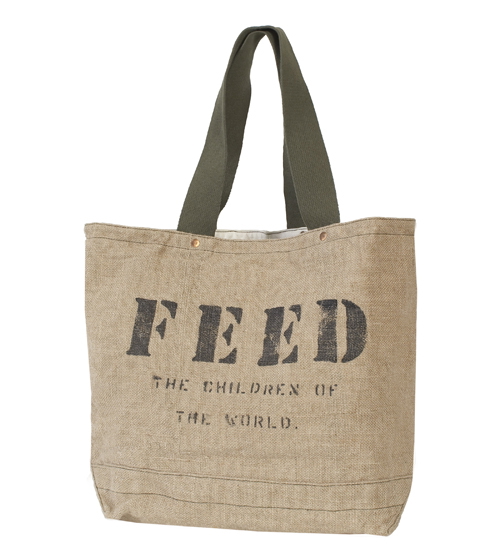 Pictures from Rugby