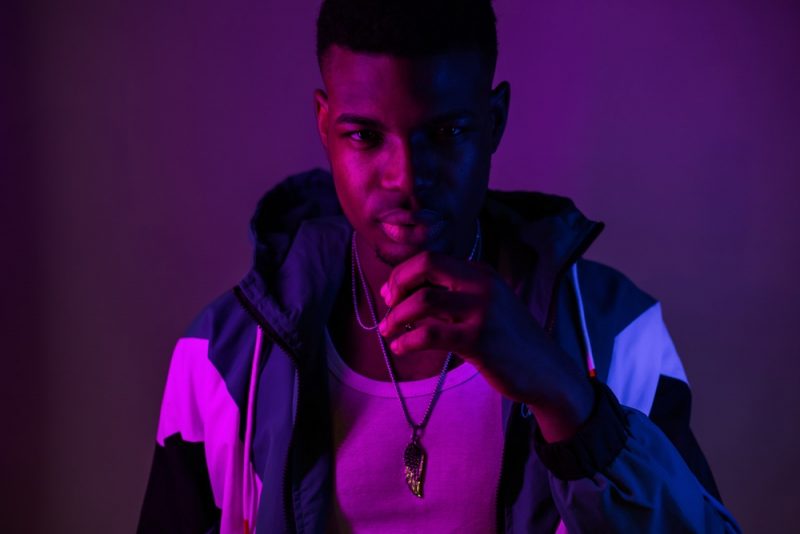 Although hip-hop culture has a history of going against the norm, it came to influence not only mainstream popular music but also the world of high fashion in the end. Learn how hip-hop fashion started, get to know some of the rundowns of the essential '90s hip-hop fashion wardrobe, how each garment came to incorporate the style of times in their own little way, and how it continues to dominate the fashion world up to this day and age.
It All Began in the '80s
Firstclasse explained that the concept of this fashion sub-genre came from the need for loose-fitting, comfortable clothing. However, the term 'streetwear' first appeared when Shawn Stüssy began selling his signature printed tees in California circa the 1980s. Just a decade later, New York became the foundation of James Jebbia's Supreme.
Streetwear drew its character from culture, music, art, and even race and soon became compatible with hip-hop in the '80s and '90s. It was known to accentuate a sense of inclusion, focused on the notion of identity reflection.
Streetwear eventually became more of a personality and attitude rather than just another fashion trend. It developed from being kept to a specific group before setting off accessibility and non-streetwear brands releasing their own designs/versions of streetwear-inspired collections.
This major transition in high fashion modified the definition of 'luxury,' turning it on its head and rebranding it to include something entirely different. Though luxury brands prevented streetwear labels for years out of fear that they would 'dilute' the allure and elegance of luxury, that is, until they finally yielded, resulting in collaborations such as Puma x McQueen, Tommy Hilfiger, and Ralph Lauren with KITH and Palace Skateboards respectively, and Supreme x Louis Vuitton.
One astonishing aspect of streetwear's impact on the world of fashion is its capacity to break down and reinvent traditional roles of luxury fashion. It greatly dominated high fashion labels such as Yves Saint Laurent, Gucci, and Givenchy, encouraging them to open another channel to engage a fresher and new audience. At present, more and more brands are emerging, like Vin-T Official which also offers quality products and excellent services to all streetwear enthusiasts.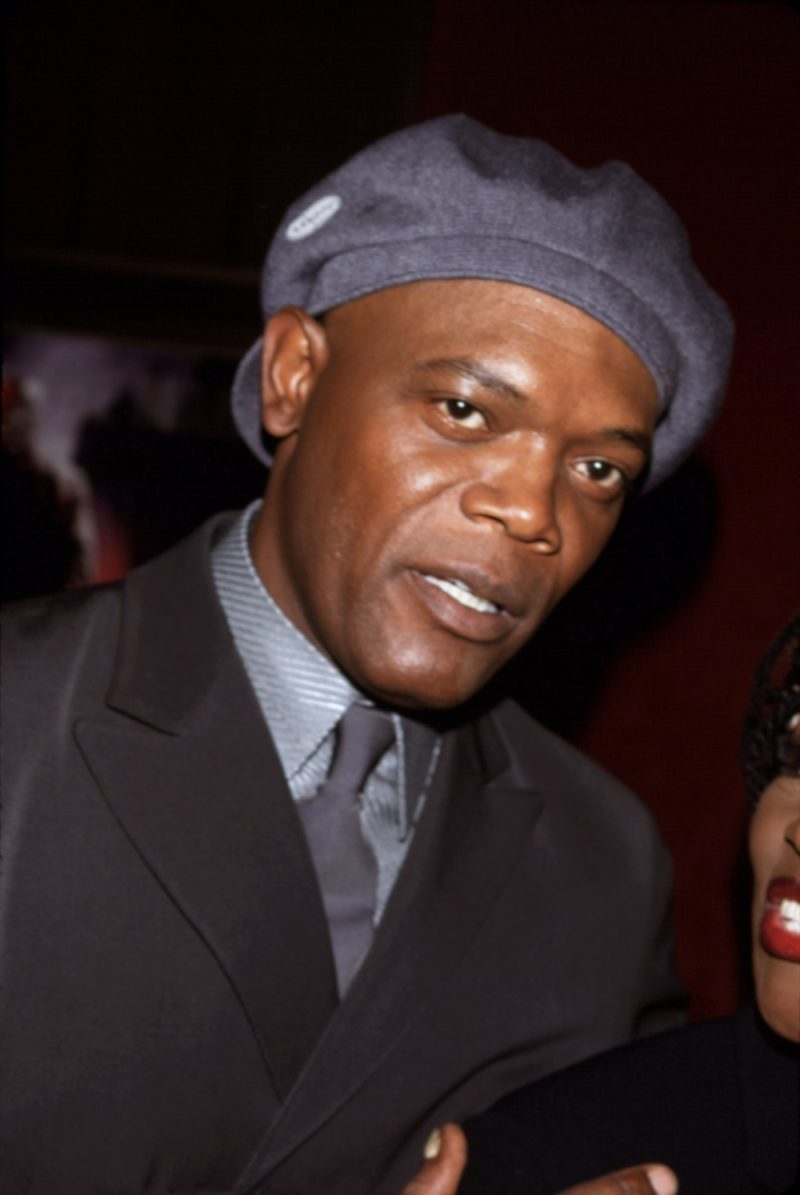 Common Trends That Defined '90s Hip Hop Fashion: From Iconic to the Obscure
Here are some of the common trends unpacked in '90s Hip Hop Fashion garnered from Highs Nobeity:
Headgear
Kangol Caps: First popularized by LL Cool J during the '80s, Kangol, a British headwear company, became woven into the '90s hip-hop cultural memory after appearing in some of the era's most seminal films. Wesley Snipes played Nino Brown in 1991, a drug lord who takes over an apartment block in New York, making it into the around-the-clock crack house in New Jack City.

Throughout the film, Brown and many of his members can be seen wearing Kangol caps with the brand's logo proudly exhibited. A few years later, Quentin Tarantino would succeed his hit film Pulp Fiction with Jackie Brown, a homage to '70s blaxploitation cinema starring Samuel L. Jackson as Ordell Robbie.

Ordell's regressed Kangol hat turned into one of Jackson's most iconic looks. In fact, Jackson was so attached to the style that he is the first person several people would think of when they remember Kangol hats.
Paisley & Bandana Prints: As the name implies, gang culture was the core of one of the biggest subgenres of gangsta rap of '90s hip-hop. More particularly, '90s gang culture was defined by three major inner-city gangs who each sported a respective color: Crips and the Los Angeles-based Bloods, who wore blue and red, respectively, and the Latin Kings, a Latino gang born out of Chicago who displayed gold and black as their colors.

Since their previous decades, Paisley bandanas in each gang's respective colors were the gang affiliations' ubiquitous symbol, and it was no different when a rapper with specific connections gained fame.

Since then, the style has gone beyond its foundational roots, but wearing a colored bandana without connections in particular neighborhoods of cities like Chicago and LA is widely regarded as a bad idea for obvious reasons.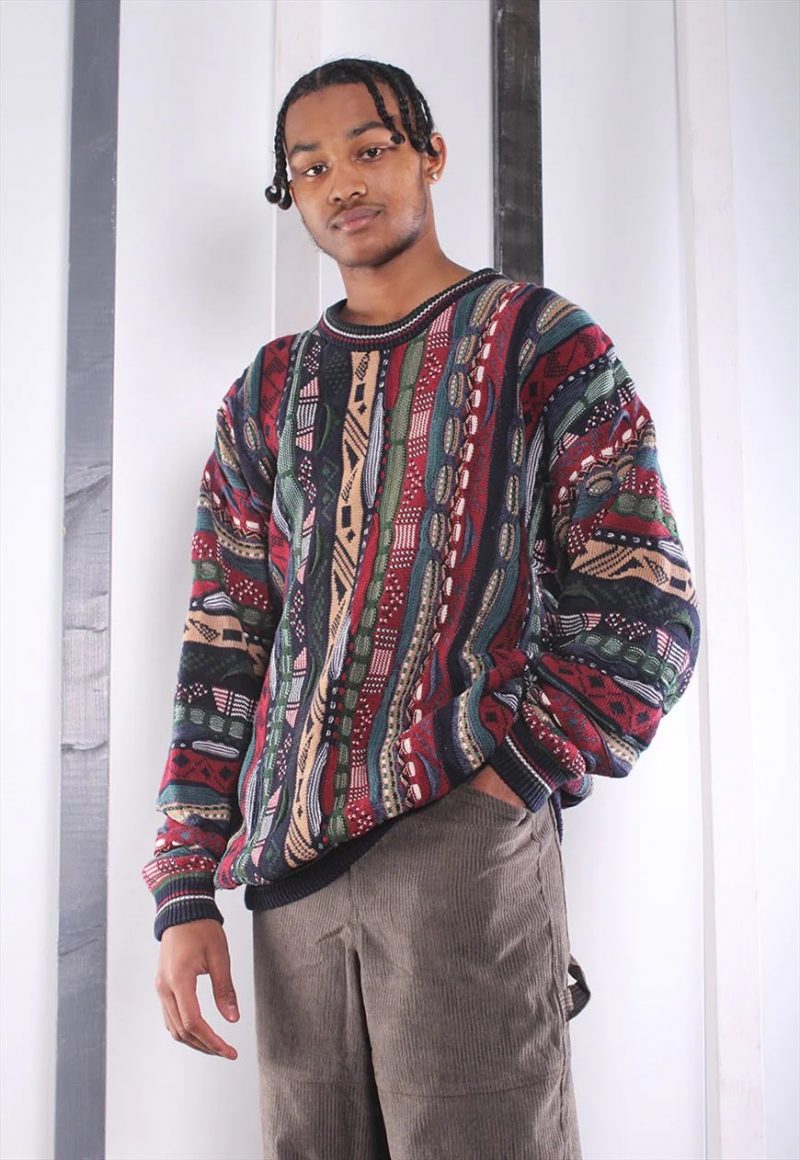 Tops
Coogi Sweater: Coogi is an Australian knitwear brand with distinctive colorful sweaters that might only have appeared in one rapper. Still, the influence was so huge that it efficiently defined the label for years to come.

Though he might have been well known for his lyricism, The Notorious B.I.G, the Brooklyn rapper was also one of hip-hop's earliest fashion authorities, wearing labels years before they caught on and name-dropping a wealth of brands in his lyrics.

Thanks to name-drops in many of his songs, Biggie helped popularize Coogi sweaters among black American rap fans and fixed the label's legacy. Today, sweaters have been modified into various versions, such as the Knicks sweater, pull-over sweaters, hoodies, and more.
Plaid & Check Flannel: Grunge and hip-hop might have had completely contrasting sounds, but if there is one thing that merges the two musical subcultures, it is the humble check flannel shirt.

They were a longtime staple of the classic American wardrobe, they were affordable, versatile, cheap, and an easy way to pop a bit of color into an outfit. Wear them around the waist or oversized, but never buttoned up.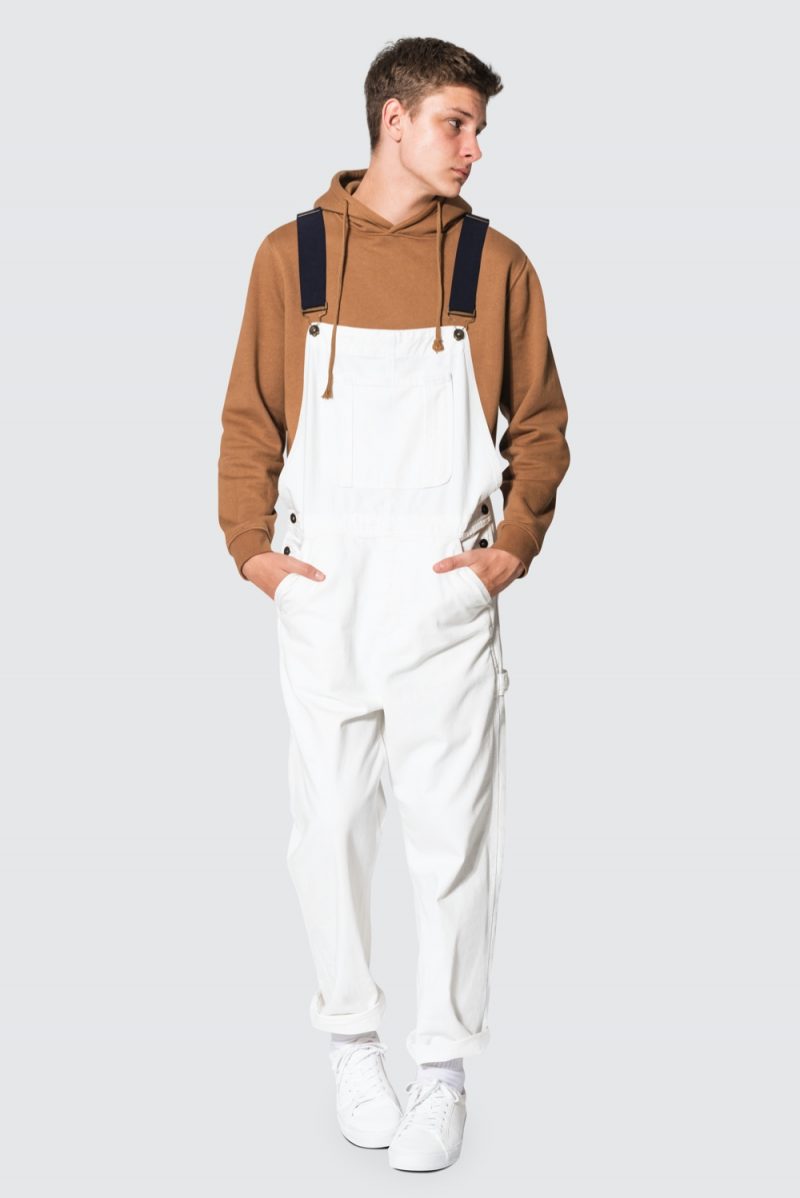 Classic Sets
Dungarees: Of all the wonderful and weird styles that the '90s created, the popularity of denim dungarees. However, acceptance is perhaps the hardest to place. Baggy or fitted, strapped up or with one undone, styled with hoodies, T-shirts, button-ups, or nothing at all, the unexpected trend got a cultural cosign from the likes of The Fugees, TLC, Tupac, and Will Smith and became a staple of the era.
Starter Jackets & Caps: Thinking about so much of the early '90s, hip-hop was defined by the West Coast/East Coast divide, so it is no surprise that sports team apparel would be a big part of the era's hip-hop fashion.

At the time, this was influenced by American sportswear brand Starter, who had official licensing deals with the NBA, NFL, and NHL since 1983–effectively total supremacy of the merchandising market of three of America's most well-liked sports.

Their snapback caps and glossy satin jackets became a piece of hip-hop fashion of the era; it is difficult not to think of N.W.A, for instance, without thinking of the LA Raiders.

Starter dropped out of fashion toward the end of the '90s, but its legacy remained. Supreme often sets a flip of the Starter Star logo on the back of its snapback caps to signal an OG of '90s street style.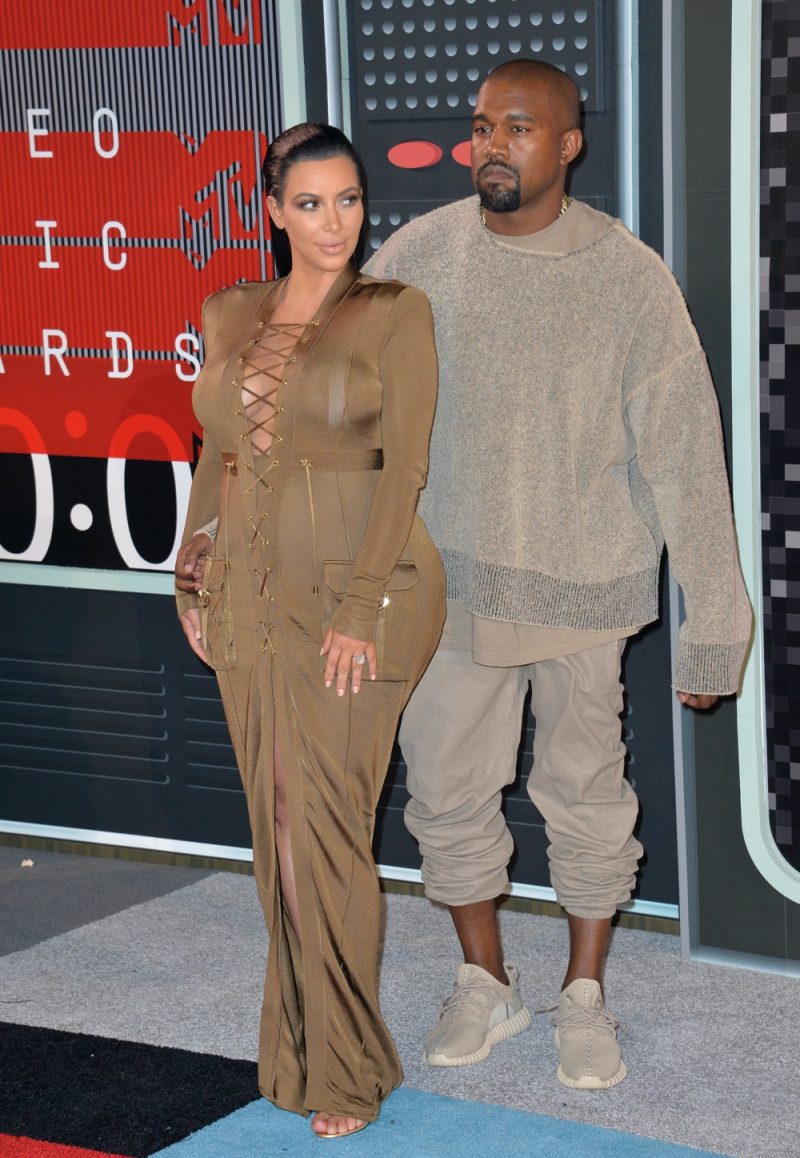 How Street Culture Influenced High Fashion of the Following Era?
According to Elsewwhere, community and collaboration within streetwear came in many different forms. Fortunately, cascading parallel to the rise of a heavy social media culture, the streetwear trend made the most of platforms such as Instagram, one that makes collaborations and celebrity endorsements more accessible than ever.

Instagram became a captivating visual medium for demonstrating the rise of the streetwear fashion story. With social media came celebrities. As streetwear started to shape a new story for high fashion, celebrities were swift to catch on to the trend. To create his personal streetwear line, "Yeezy," Kanye West, for instance, collaborated with Adidas.

Rihanna, on the other hand, partnered with Puma and started the label "Fenty." Not only were celebrities endorsing streetwear on social media as a fashion, lifestyle, and cultural trend, but they were showing off their own personal styles and even taking it a step further, crafting their own streetwear labels.
What stayed perplexing about the dominance of streetwear in high fashion is its capacity to break traditional roles of high fashion in society, reinventing these roles completely. Streetwear heavily impacted and rebranded high fashion brands, inspiring them to engage with a new audience and take on label identities far different from the previous.

Think Yves Saint Laurent, Gucci, Givenchy, and more. Each of these famous labels has reinvented itself since the initiation of high fashion streetwear. Gucci, the designer brand, narrates this story more clearer than ever.

The creative director for Kanye West and founder of Off-White streetwear, Virgil Abloh, recently joined the Gucci team as the newest creative director, demonstrating a vivid picture of streetwear as a form of high fashion and what it means exactly in the 21st century.
The Evolution of '90s Streetwear Fashion: Its Status Today
The obsession with fashion with streetwear is evident in the rise in popularity of streetwear brands. It can only be observed in newer designs from long-established luxury labels, which commonly echo streetwear aesthetics. It is not uncommon to see sneakers, hoodies, chains, or sweatpants–all of which have long been a part of hip hop's street fashion–on the runway nowadays.
In other words, the relationship between the fashion world and hip hop has created a complete 180, as hip hop has gone from a counterculture with its own unique world of fashion to a culture that is controversially the most predominant on mainstream fashion trends.