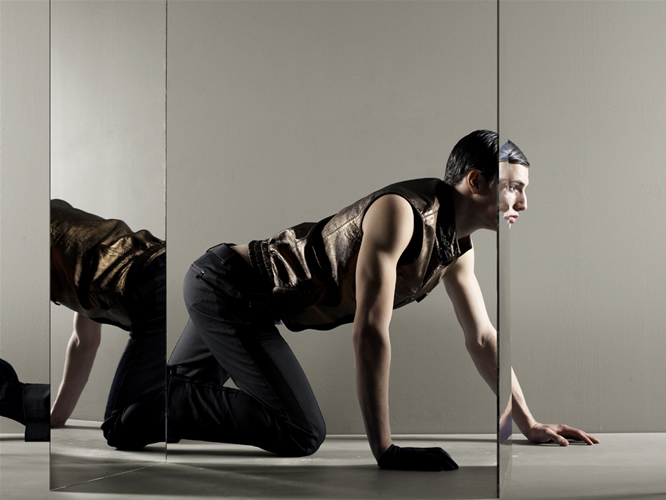 After determining what fits best, bottoms are perhaps the easiest part of the wardrobe.  My personal list of must haves include a pair of leggings, wool shorts, shorts (long & short), trousers (relaxed & slim fit), and jeans (relaxed/slim & slim fit).
Leggings are great for lounging around the house or layering with shorts.  Spring 2009 collections utilize this look a lot.  If you want to do the leggings/shorts look, I recommend loose fitting shorts and an unusual material like wool.
For shorts, below the knee is a no brainer, but what do you do for shorts worn above the knee?  Personally, I like to balance out the shortness of my shorts with an oversized tee or button down.  They are not oversized enough to drape like a dress, but oversized enough to divert the eye from "Wow, those are short!" to the overall silhouette from head down.
For trousers, I highly recommend getting a pair from Phillip Lim.  The workmanship is excellent.  When choosing a color, make sure to compliment the waistcoats and blazers in your wardrobe.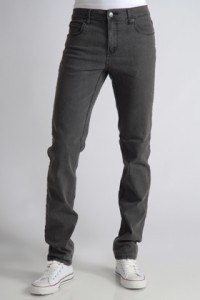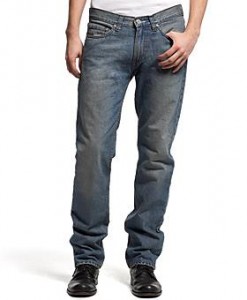 If you wear jeans everyday, spend a lot of money on your jeans, but if you don't, I like the cheap route with Cheap Monday.  I love their gray wash.  It goes with everything.  Make sure to own at least one pair of jeans in both a slim and relaxed silhouette.  On a hot day and many other occasions, slim jeans are not pleasant.  There are a lot of jeans with a relaxed fit, but Opening Ceremony make a nice pair that still taper.  I have not seen any online stockists recently, so you'll have to visit the store or phone one of the locations.
Overall, make sure you have versatility.
Missed day one's look at tops? Click here.