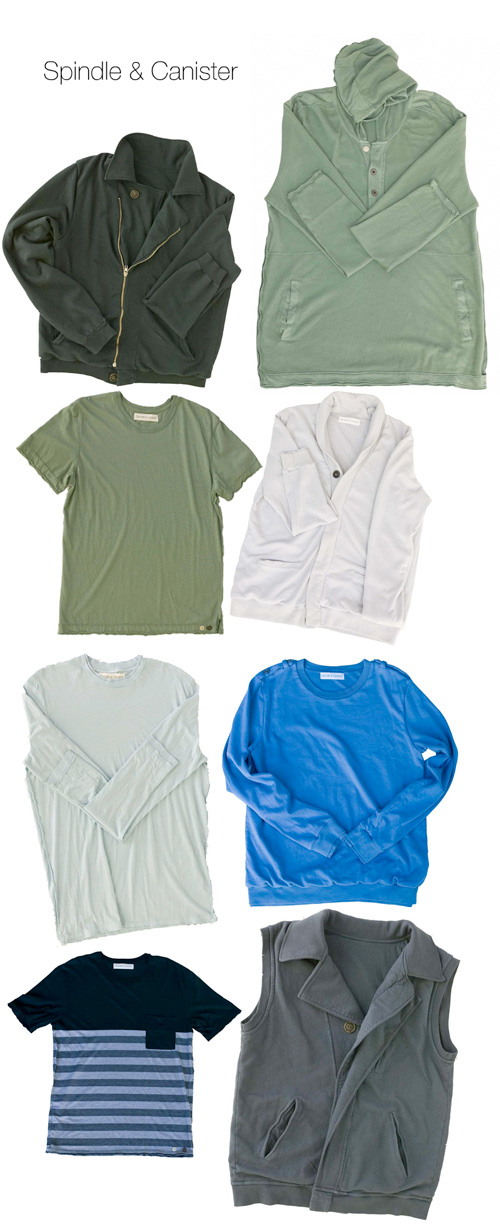 Spindle [spin-dl] - a device to spin fibers into thread.
Canister [kan-uh-ster] - a small box or jar.
Move on over B.Son.  A new label sporting the some of the best pre-shrunk fabrics has arrived on the California scene.  Just founded this year, spring 2009 marks Spindle & Canister's second collection.  The label is a lifestyle brand aiming "to create classic pieces with fun details" perfect for the laid back California style.  With this brand, there is more than meets the eye.  Spindle & Canister takes simple basic pieces and incorporates great details such as "hand-painted zipper pulls, mixed wooden buttons, reverse inside-out seams, etc." Look for Spindle & Canister in a store near you.  You won't miss it.  They are the brand sold out of the nifty recyclable canisters.
Pictures from Spindle & Canister