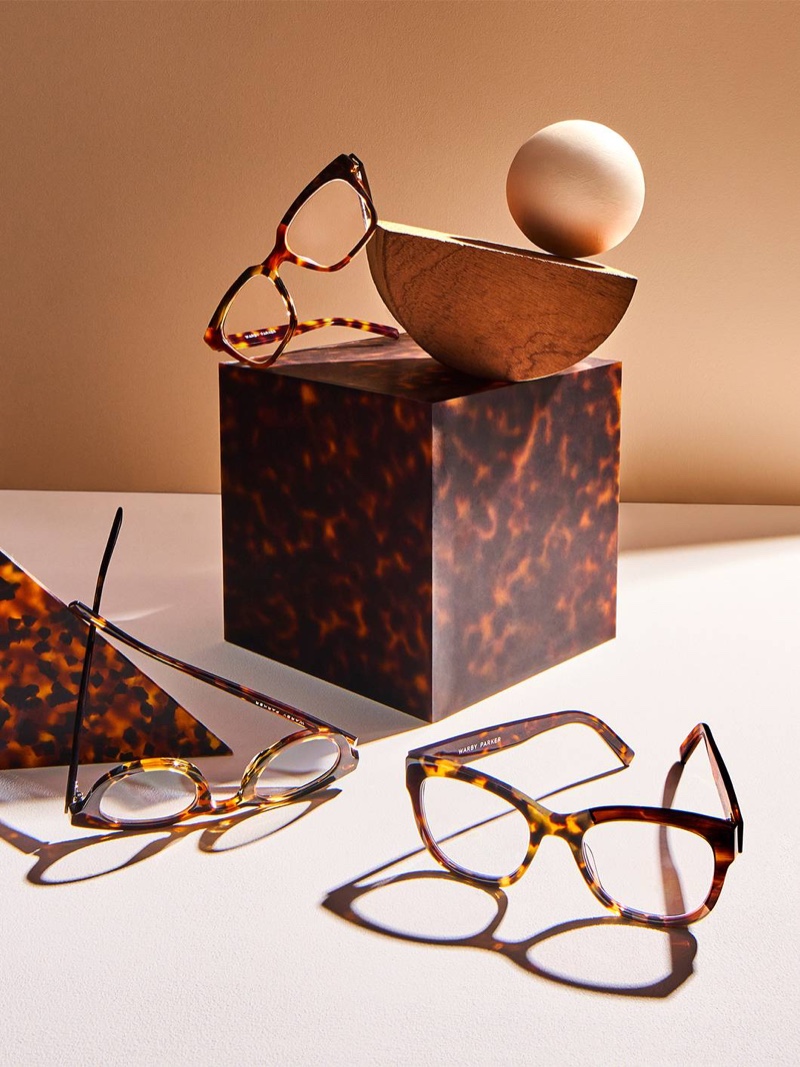 Warby Parker Tortoise Collage Eyewear Collection
When it comes to eyewear, one popular and timeless design motif is the tortoiseshell frame. The stylish icon is front and center for Warby Parker's latest collection. The brand revisits its archives to deliver four hand-finished frames as part of its Tortoise Collage range.
Warby Parker worked on developing its Tortoise Collage collection for five years. The styles feature a unique process involving acetate chiseled by machine and then fit together by hand before being fused in northern Italy. Furthermore, no two pairs of frames are identical because of the variations in the grain of tortoise acetate.
Related: FLOATING METAL – WARBY PARKER UNVEILS NEW SILHOUETTES
While the tortoiseshell print has existed in eyewear for more than one hundred years, Warby Parker brings a fresh spin to it with its four new styles. Warby Parker's Tortoise Collage collection arrives in different widths and variations on tortoise with everything in taste, from subtle to bold!