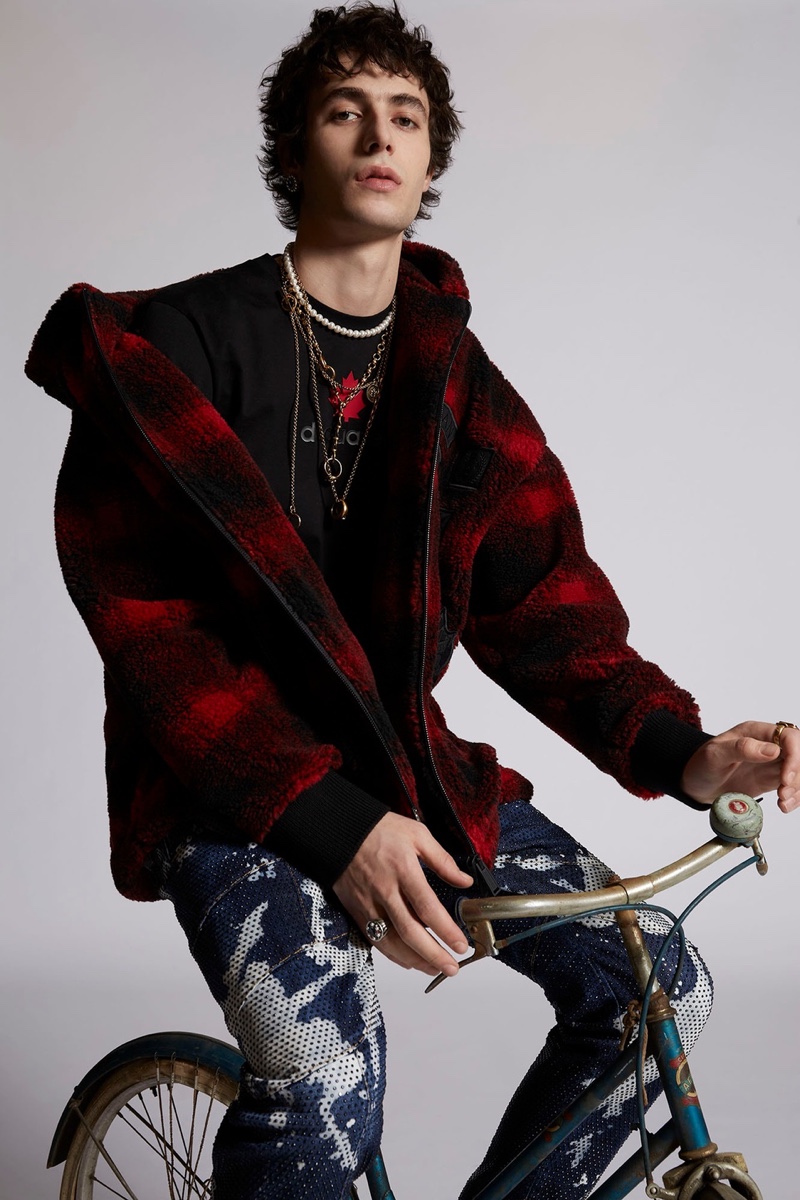 Dsquared2 Fall 2021 Outerwear
For fall, embrace the spirit of the outdoors with Dsquared2. Dan and Dean Caten deliver a fun new collection for the adventurous spirit! While the fashion brand has a complete ready-to-wear lineup, we're obsessed with Dsquared2's latest outerwear styles today.
Related: DSQUARED2 PROPOSES FUN WITH TRAILER CHIC FALL
Tartan prints, the D2Monogram, leather, sherpa fleece, and more come together for several must-have outerwear options. Dsquared2 feeds the rebellious spirit with its offering. From the leather jacket to the bomber, the label has plenty of items to covet.