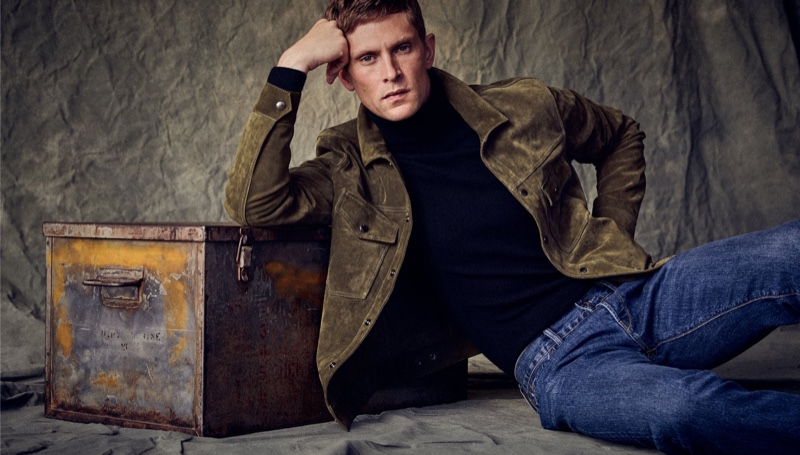 For ten years, Todd Snyder has materialized visions and upheld artistic creativity through fashion. The designer celebrates the tenth anniversary of his namesake brand with a new collection. Snyder unveils a capsule of menswear essentials that celebrate his wardrobe icons.
Related: ARMANDO CABRAL DONS SMART PRE-FALL STYLE FROM TODD SNYDER
Todd Snyder 10 Years Capsule Collection
The anniversary capsule comes together with a special shoot that features Mathias Lauridsen. Kenneth Long Thomas photographs the Danish model as he sits for illustrations by Ryan McMenamy. Snyder met McMenamy seven years ago and quickly grew an appreciation for his work, collaborating with him on catalogs, invitations, store artwork, and more.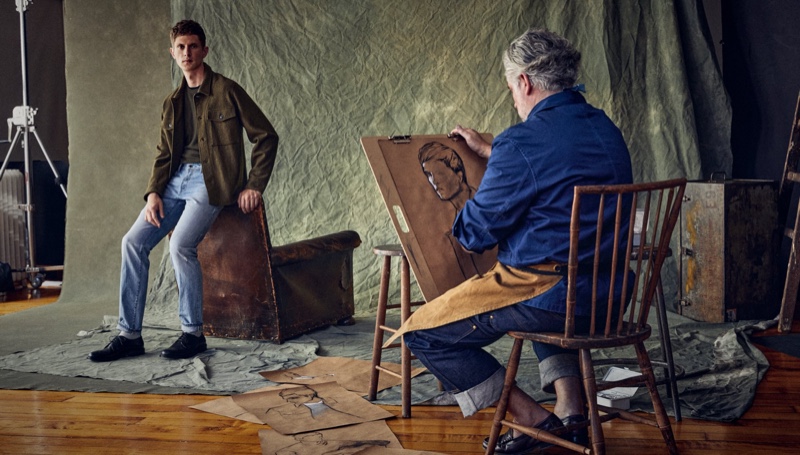 McMenamy and Snyder's interests overlap as the artist shares, "We share an appreciation for the classics, and how they can be both timeless and new at the same time." Celebrating Snyder's timelessness, McMenamy's illustrations appear alongside images of Mathias donning key signatures.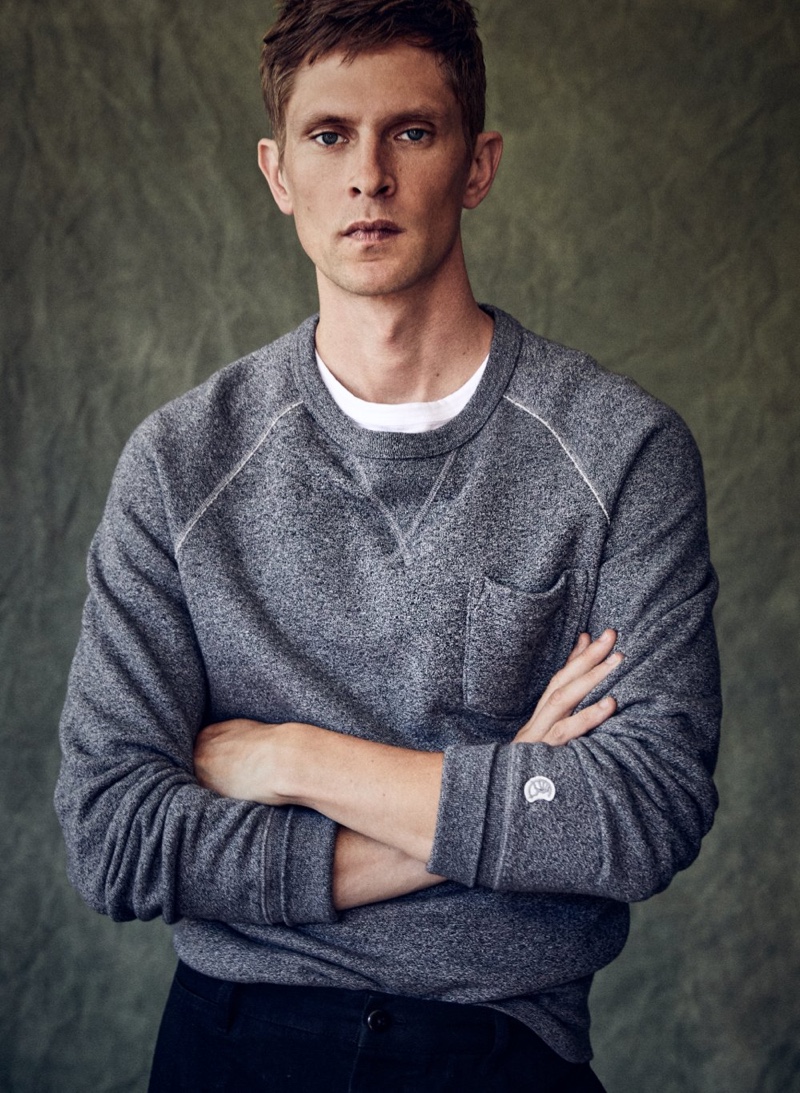 Jim Moore outfits Mathias in Todd Snyder's anniversary collection that includes the designer's most popular clothing. "I thought about the quintessential pieces of a man's wardrobe and set out to make the best versions of them—a chino, a sweatshirt, a jean jacket," says Snyder. "If I were a rock star, this capsule would be my greatest hits. But I'm just a guy, so let's just call them my favorite things."
Wardrobe standouts include the Selvedge Oxford. What makes this one stand out is that it's done on antique shuttle-like looms that exude a perfectly imperfect character to it. A sweatshirt also involves archival and authentic details, including a small pocket in the chest, usually seen more on t-shirts. You'd also be delighted at Dylan Jacket, a reimagined classic luxury piece by using a typical jean jacket combined with Italian-style suede.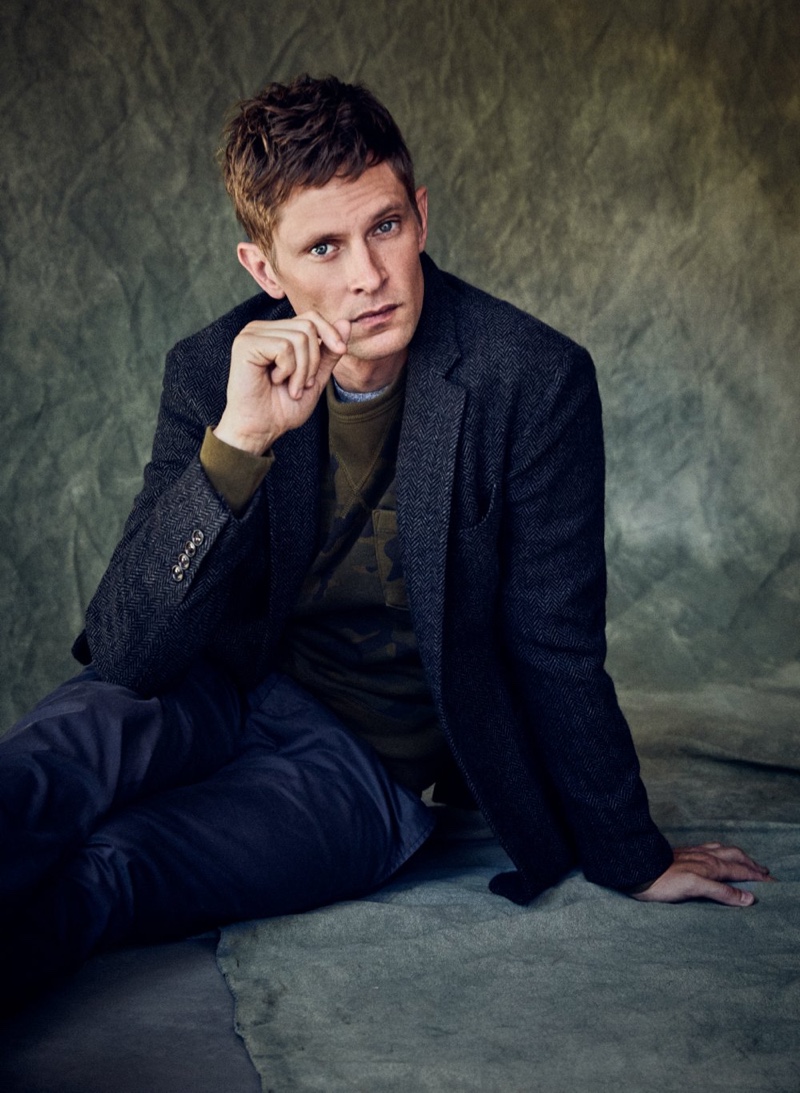 Snyder's soft-shouldered tailoring is inspired by the preppy tweed blazer, only that it's made more remarkable by using a sprezzatura–patch pockets, double vent, and a natural shoulder. Of course, Todd Snyder also prides himself on versatility, which is often the heart of most collections.
In this collection, there's a suit, for instance, that is both versatile and stylish that you could pair with dress shoes and a tie. Otherwise, you can go for a simple look by wearing sneakers and a shirt. You can mix-and-match or wear the garments separately as well–there's a lot of experimental styling you could do with it.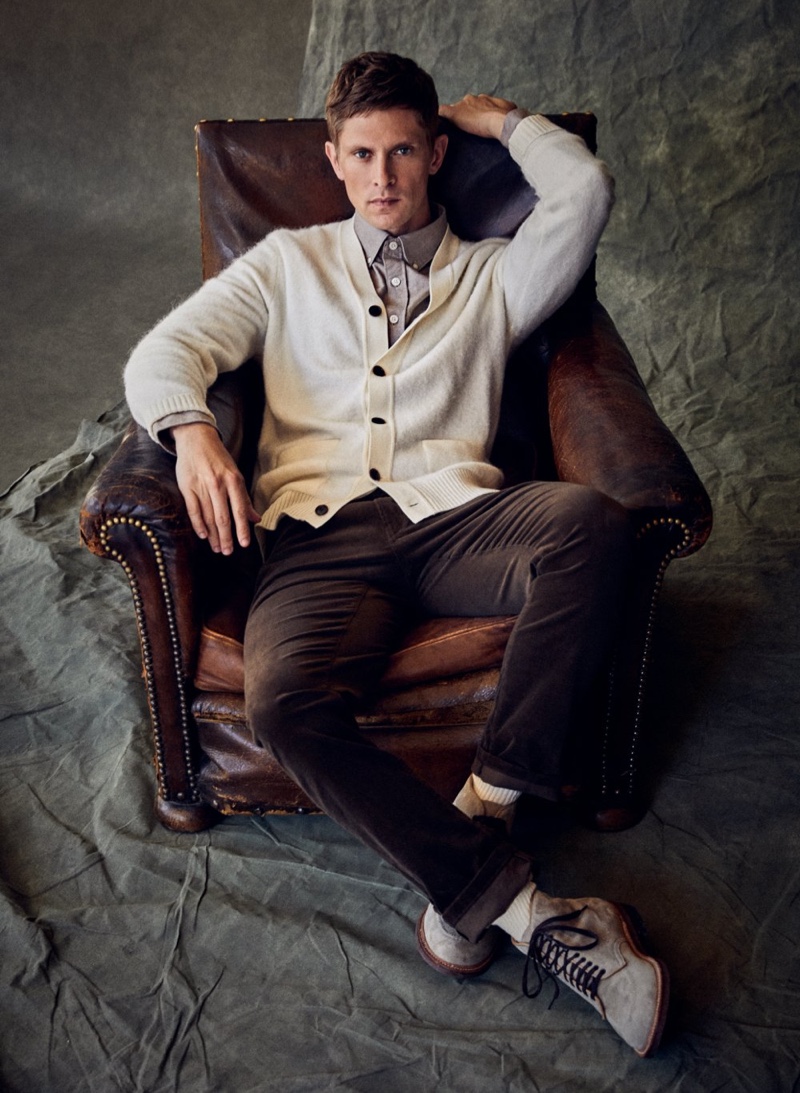 Todd Snyder also partnered with a renowned shoemaker in New England for this collection, which led to the creation of Alden Indy boots. The chino is also particularly significant as it's sourced from a Japanese cotton fabric with a hand-feel akin to vintage trousers. Cozy garments like the cashmere cardigan are also something to look forward to, and the military-like overshirt has now been considered the latest menswear essential. Todd Snyder's currently making such pieces in corduroy, flannel, and denim.
Grooming by Corey Tuttle. Casting by Trew Productions.