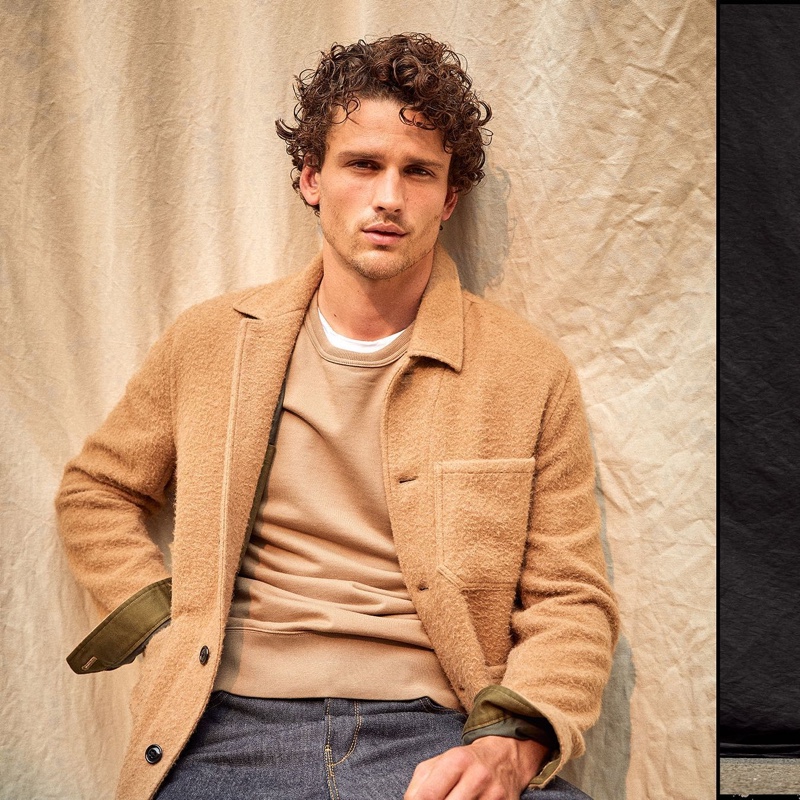 Todd Snyder Issued By: Fall 2021
As we get deeper into the fall-winter 2021 season, Todd Snyder keeps the stylish options coming with its Issue By range of clothing. Todd Snyder describes the well-edited selection as a "system of dressing inspired by purpose, function, utility, and style." When it comes to those specifications, the fashion brand doesn't disappoint!
Related: MATHIAS LAURIDSEN DONS TODD SNYDER 10 YEARS CAPSULE COLLECTION
From men's tailoring and outerwear to casual essentials like the jogger, Todd Snyder has it all. The selection is front and center as the label enlists Simon Nessman to model its must-haves. The top model inspires as he takes to a makeshift photo studio in covetable clothing by Todd Snyder.
Related: ARMANDO CABRAL DONS SMART PRE-FALL STYLE FROM TODD SNYDER
Comfort and style are key components to Todd Snyder's latest proposal. Todd Snyder delivers smart looks while furnishing the ease of wardrobe staples like the work shirt; only it's cut in Italian moleskin for a touch of luxury. The brand has chic options like its Italian wool double-breasted officer topcoat if you're looking for a new coat to stay warm. Meanwhile, leisure is easily accessible with a selection of Issued By garment-dyed hoodies and sweatpants.