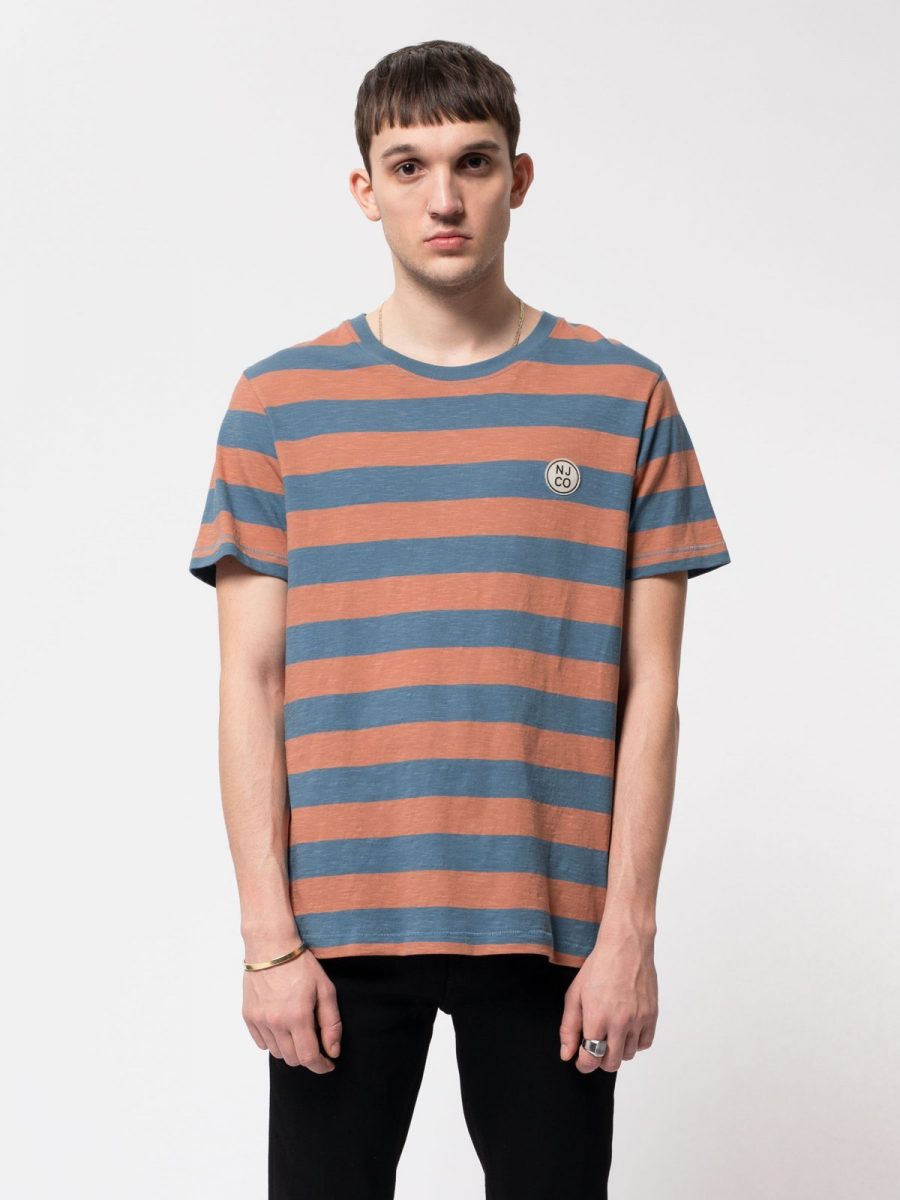 Nudie Jeans Men's Summer Style
When it comes to summer style, it's equally important to look good and feel comfortable. Fortunately for us, Nudie Jeans makes the task easier with its latest selection of men's clothes. Their seasonal garments include a wide variety of jeans and denim jackets, tees, shirts, sweats, and hoodies. Below, we round up several of our favorite pieces to cruise through the summer in grand style.
Baseball Jacket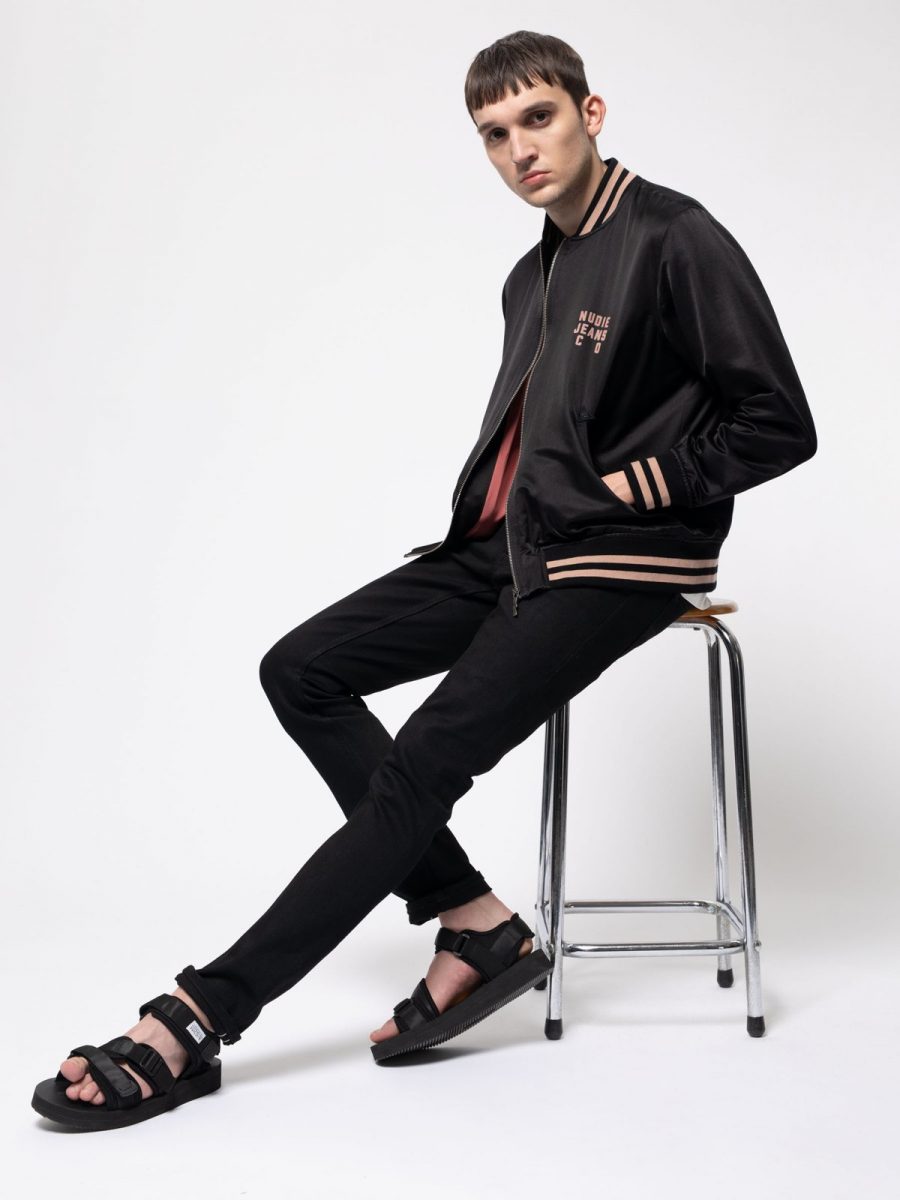 If you're searching for versatility, look no further than this black Nudie Jeans Baseball jacket in smooth satin material. Here, the brand seamlessly mixes organic cotton with silk. The jacket features a flock print at the front and back with a whiskered fellow watching your back for you.
Leopard Bucket Hat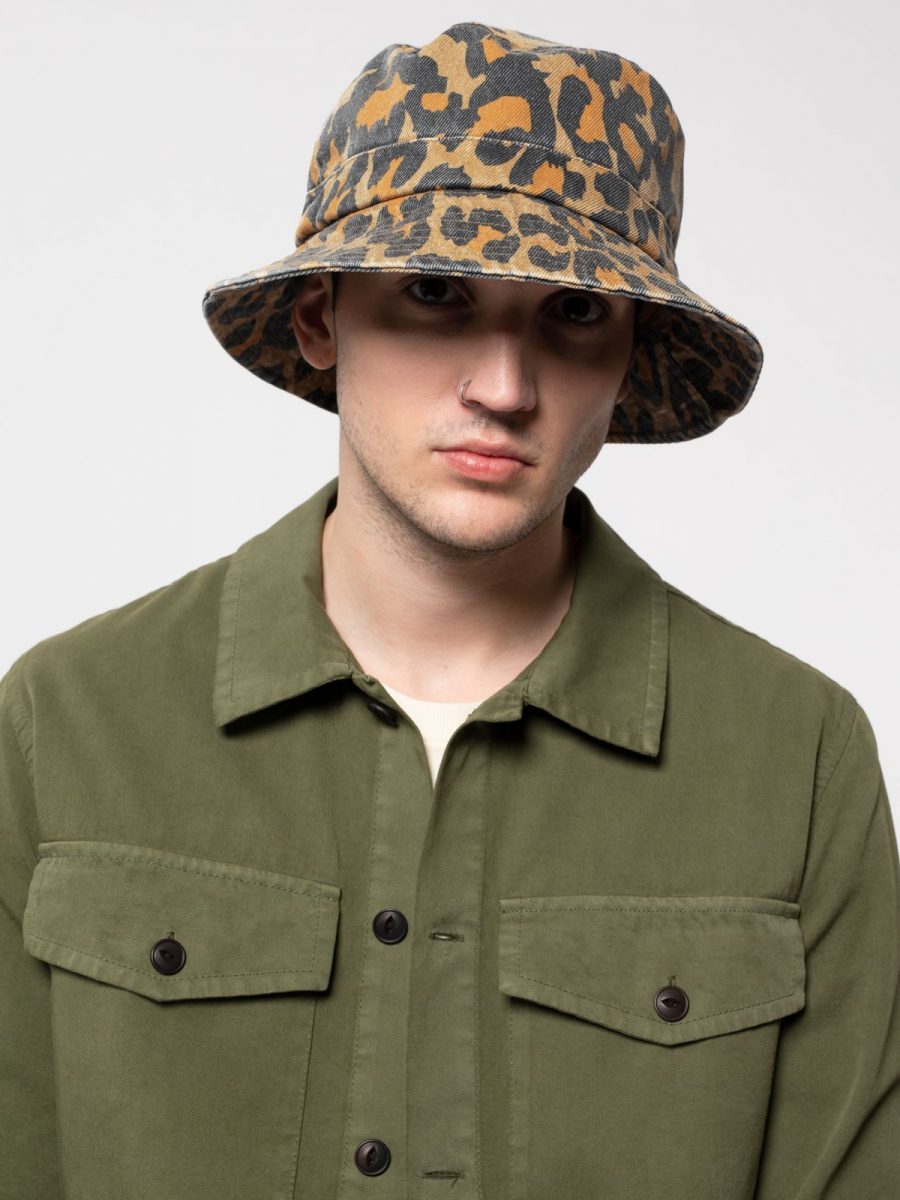 Although the current pandemic calls for social distancing and less opportunity for activities of leisure, you can enjoy nature. You can just picture yourself sitting under the shade of a tree while wearing Nudie Jeans' bucket hat. Its leopard spot details will make heads turn; from a distance of course. It's an everyday hat and printed in organic cotton twill.
Printed Shirt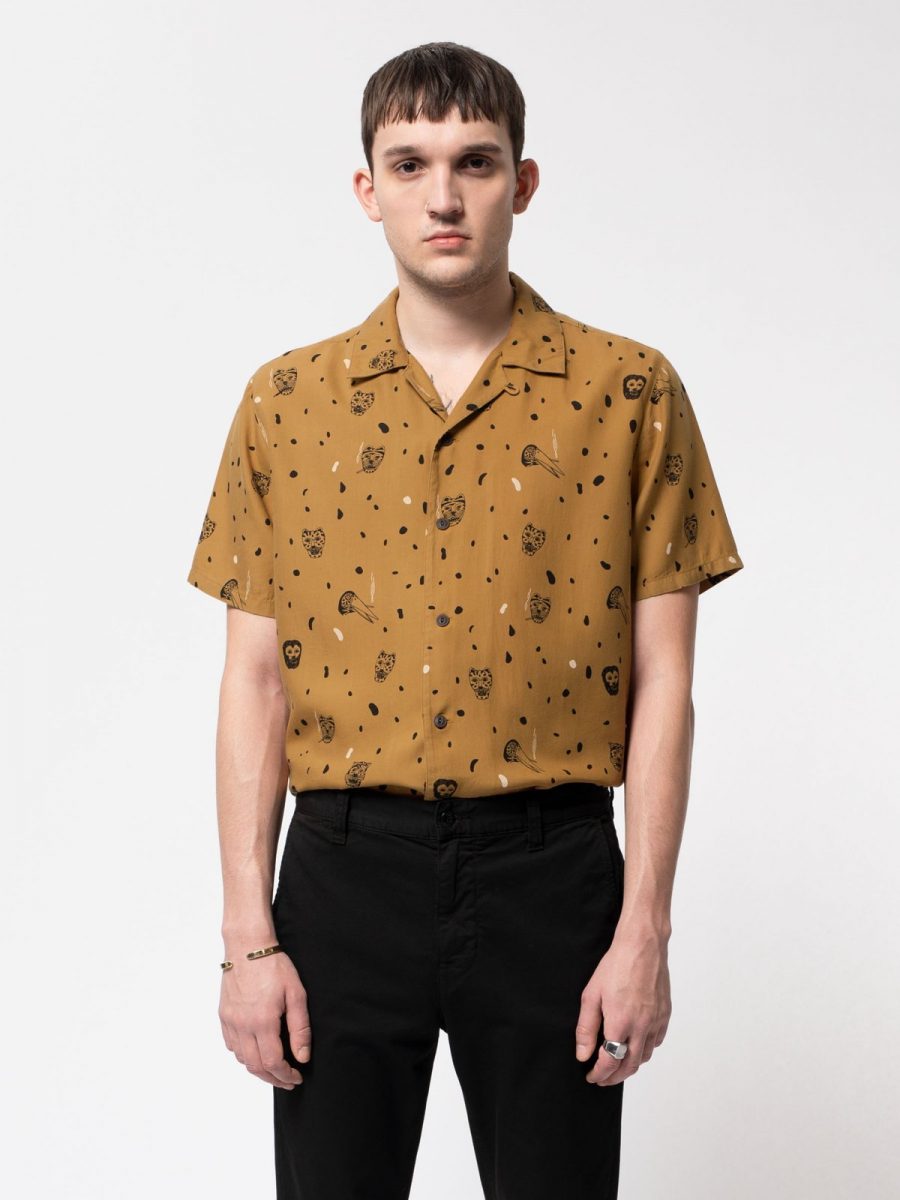 Here's one shirt to add to your wardrobe. Nudie Jeans' Hawaiian styled shirt features an allover printed TENCEL Lyocell. Get that breezy summer look even when Hawaii is thousands of miles away. Animal head prints are all over this loose-fitting cool shirt. Nudie Jeans makes you stand out at the beach with this one.
Utility Overshirt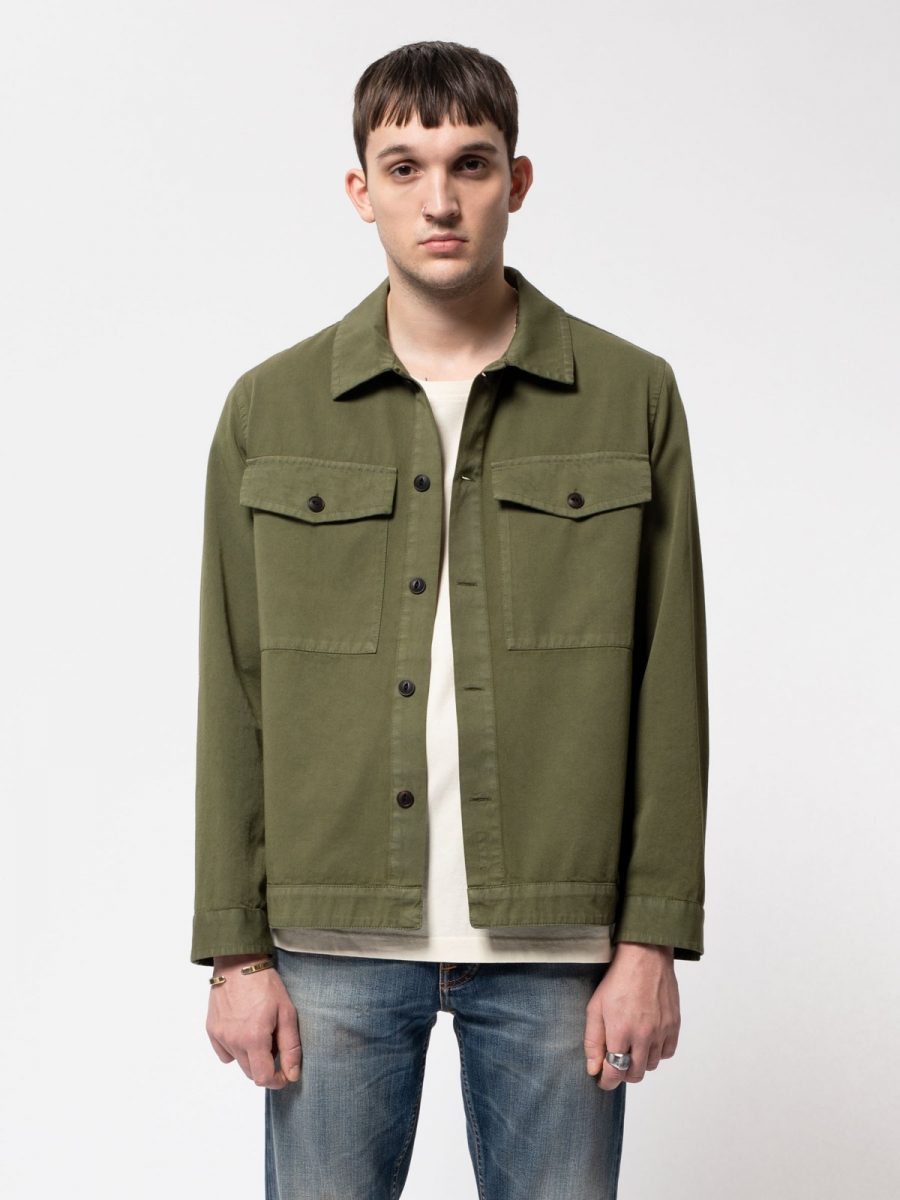 Are you doing something blue collar? Shirt or jacket? You decide because either way, Colin is created in fresh, organic cotton twill in a charming green hue. Get on with the job as Nudie Jeans attires you with this latest garment offering.
Denim Shorts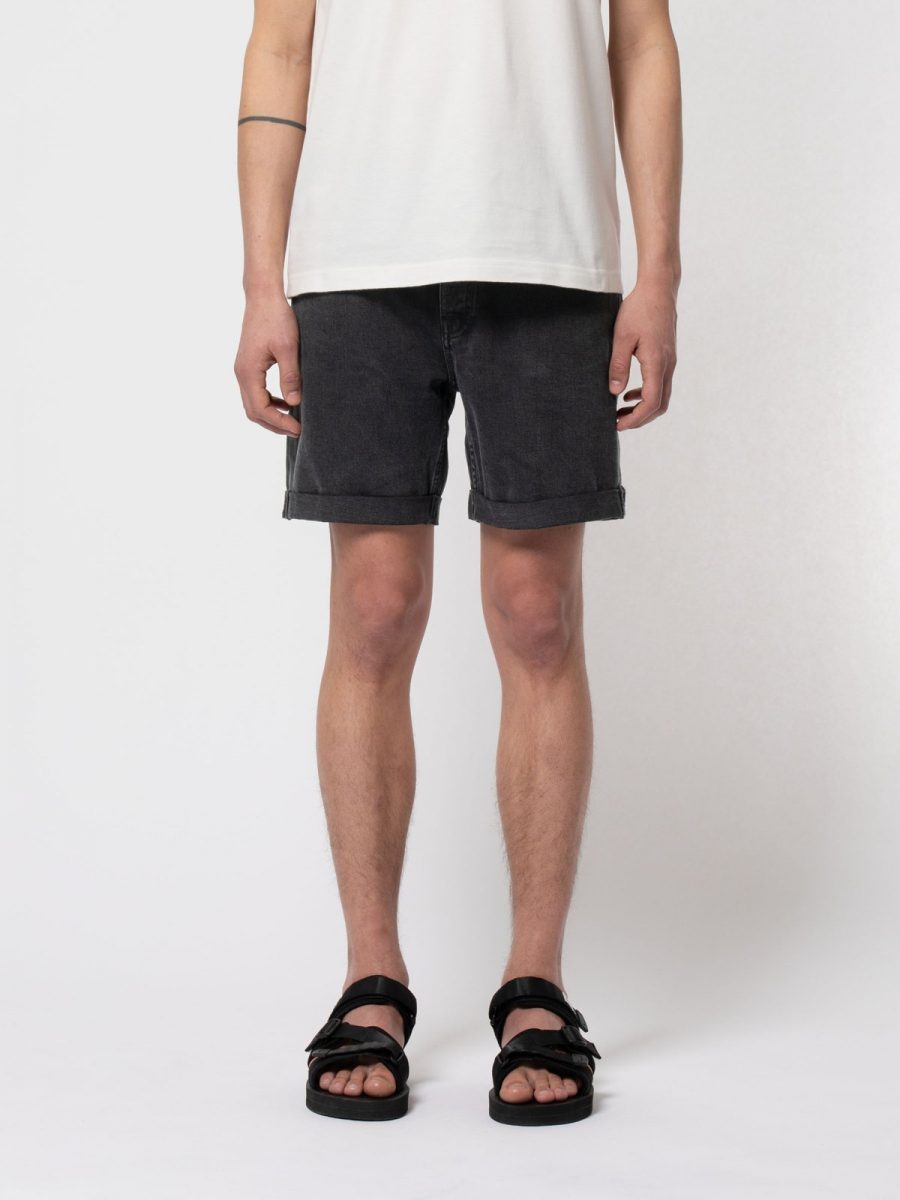 Whether you are near the water or hiking up in the mountains with your partner, be attired in these comfy regular fit denim shorts made in rigid organic denim. Nudie Jeans made sure you can move comfortably in Josh Shorts as you walk through the sands or trek the rugged trail.