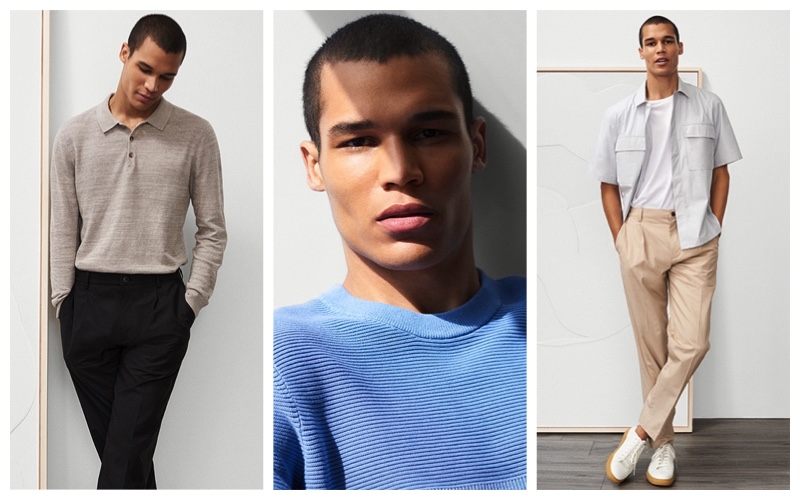 Club Monaco Transitional Men's Style
August is the time to enjoy the last few weeks of summer though humidity levels are high. In September, the weather gradually transitions to the cooler weather of winter, and the latest collection from Club Monaco has outfits, which will allow men to enjoy the warmth of summer comfortably. Most of the looks in the collection are short-sleeved for greater convenience while layering shows pieces ideal for transitional weather.
Related: Down to Earth: Club Monaco Unveils Desert-Inspired Collection
Many of the shirts in the collection feature patterns like crisscross, bird of paradise, modern, vine, and floral prints. There are also some shirts and t-shirts with vertical and horizontal stripes. For those who wish to wear long-sleeved clothes, a grey color polo shirt is available. In addition to a short seersucker jacket, there are also straight and pleated pants.