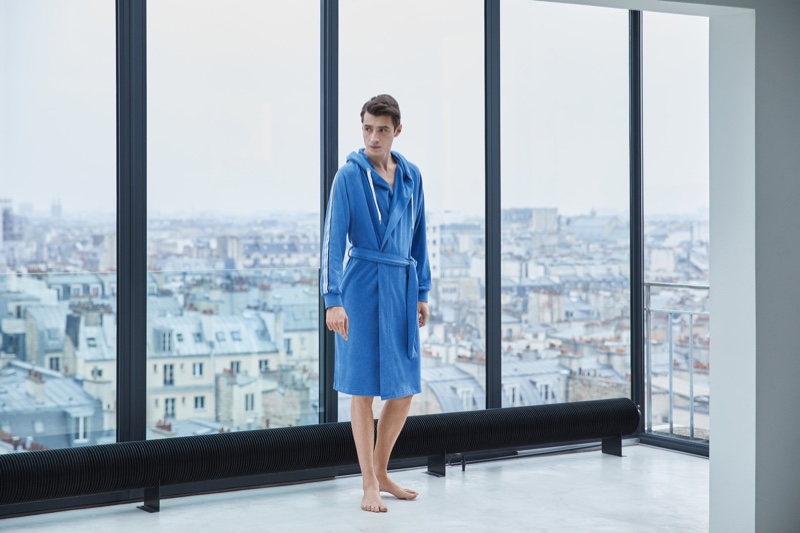 BOSS Men's Bathrobes
If there is one thing worse than a pandemic, it has to be staying home all day. However, on the plus side, in-between conference calls, and digital meetings, you have the freedom to wear whatever you want. If you're going to stay at home, why not do it in style? It's time to ditch your old bathrobe and get yourself a BOSS bathrobe instead.
Related: Geron, Josh & André Dress for Special Summer Occasions with BOSS
BOSS bathrobes are made of cotton and feature stylish inner linings such as velvet or brushed fabric. The German brand designs its robes to last while also looking and feeling fabulous. With plenty of design and color choices, the perfect BOSS bathrobe is not more than a click away.