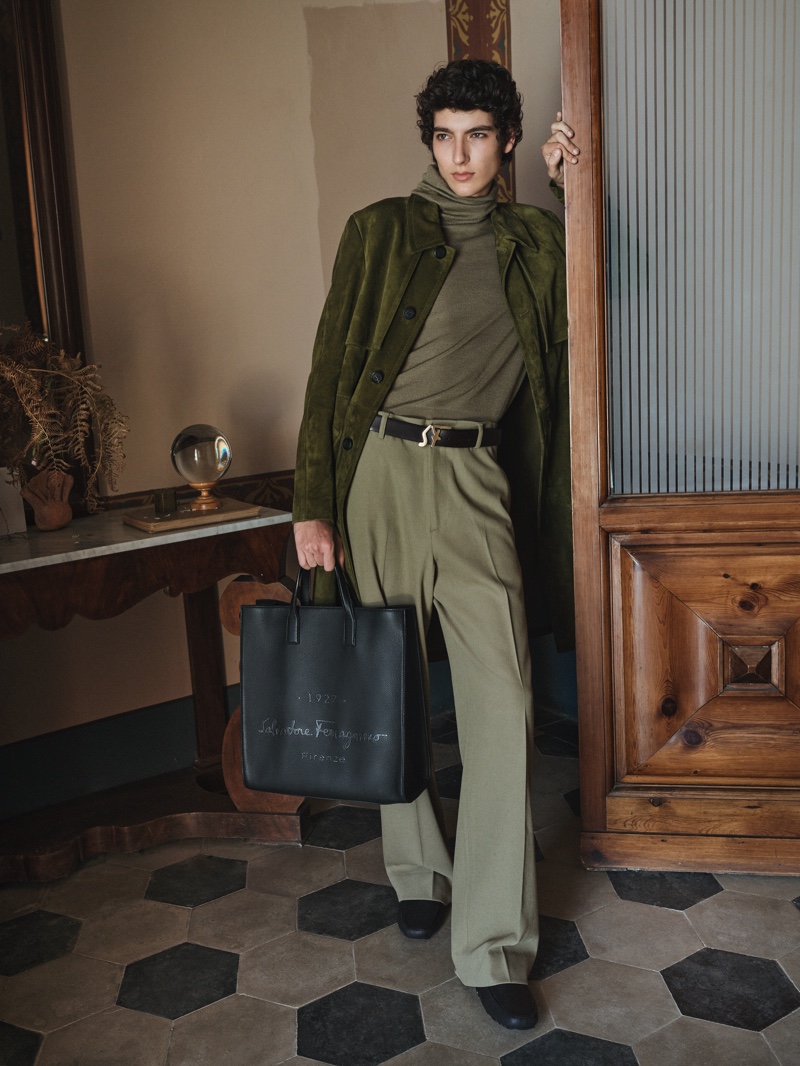 Salvatore Ferragamo's latest men's outing represents a return to the style and elegance of yesteryear. The Italian brand introduces its new Tornabuoni 1927 collection, which blends classic design with modern materials. The company's heritage is front and center as the range pays homage to the flagship Florence store and Ferragamo's return to Italy in 1927 after great success in Hollywood.
Related: Salvatore Ferragamo Offers Multifaceted 'Perspectives' with Fall '20 Campaign
Salvatore Ferragamo Tornabuoni 1927 Collection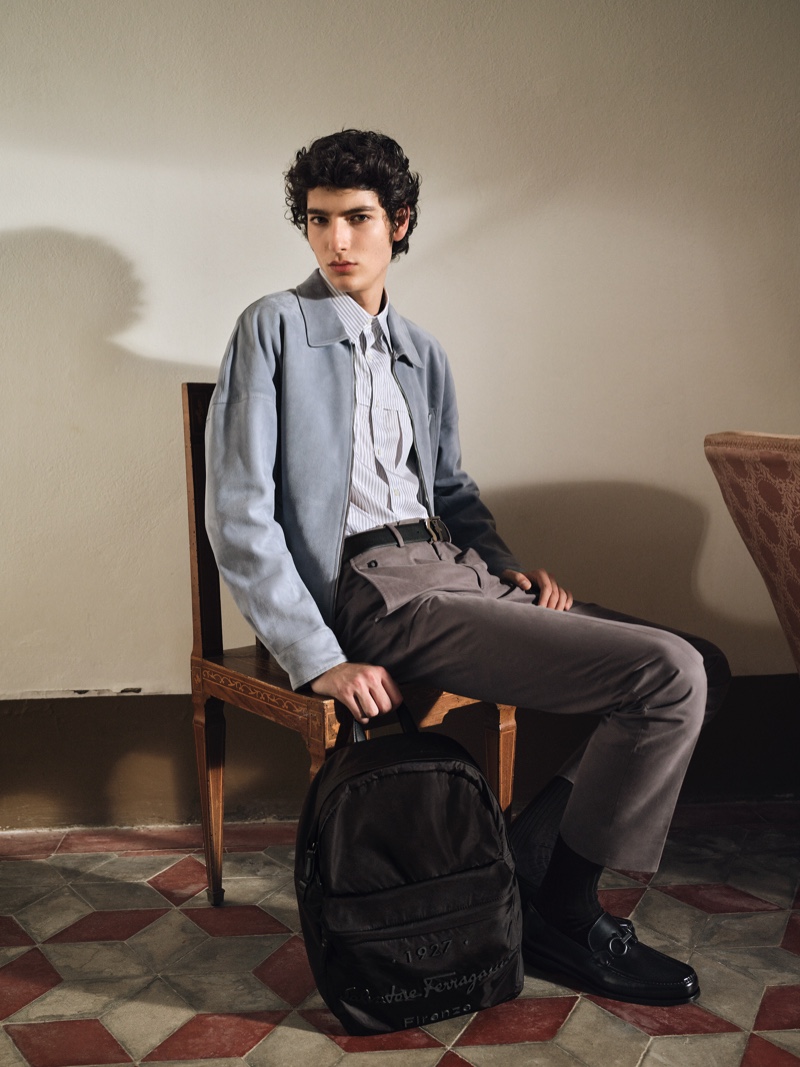 The Tornabuoni collection exhibits a relaxed feel that exudes quality and is undeniably chic. It's effortlessly styled for weekends and leisure rather than in more formal settings. Although the lineup's accessories find themselves steeped in history, the collection remains youthful and carries the weight of its pedigree with ease.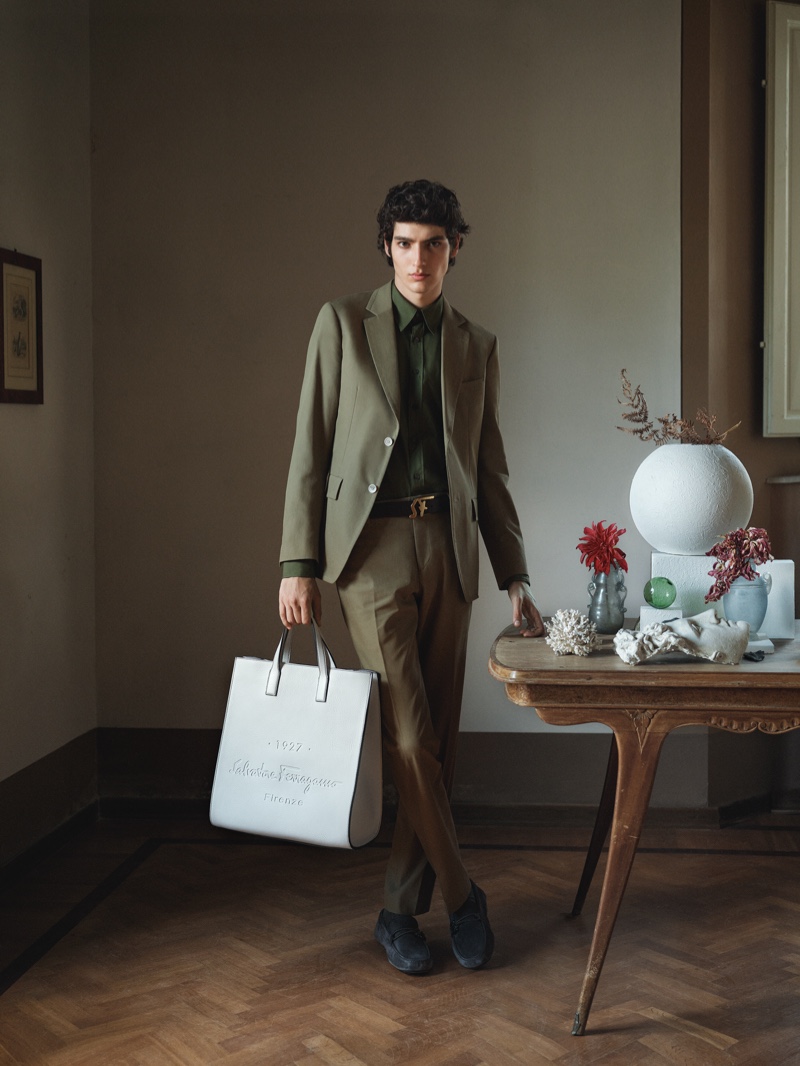 A luxurious offering has both large and small leather goods, footwear, and clothing. Stand out pieces include Salvatore Ferragamo's covetable leather tote, iconic driver moccasin, and chic sailing bag. Notably, the tote is soft deerskin leather with a suede lining. It's available in white or black, with the 1927 logo embossed on the front.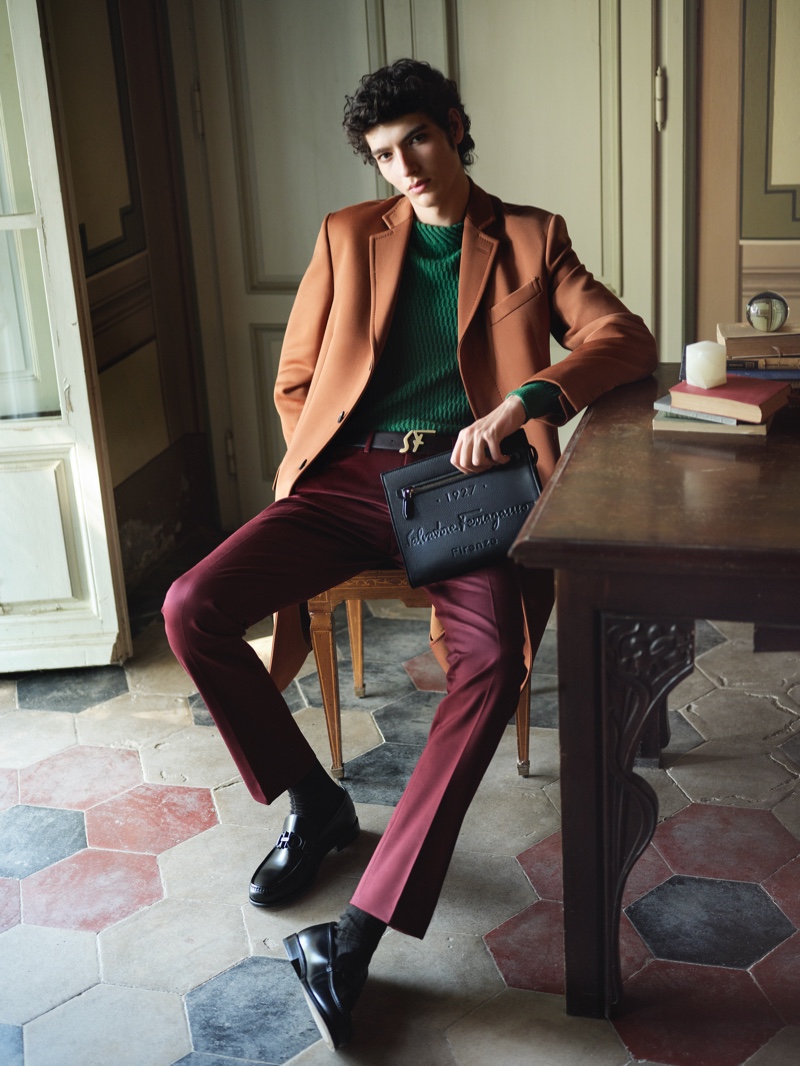 Also made from deerskin leather, the sailing bag is available in olive or black, has a relaxed soft shape, and sports the 1927 embossed logo as well. If you're looking to expand your footwear collection, Salvatore Ferragamo's driver moccasin is a great start. The comfortable slip-on shoe is available in a wide array of colors. There are leather or suede options with or with the Salvatore Ferragamo logo.