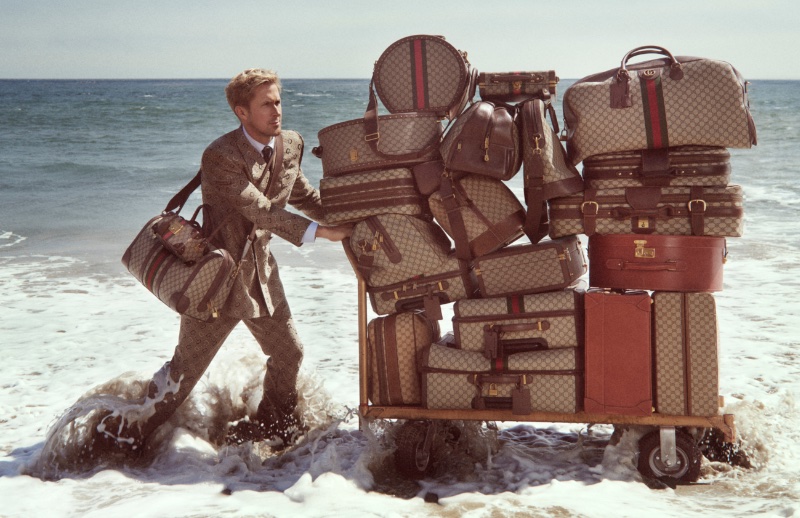 Gucci delivers "The Experience of the Unexpected" with its most recent advertisement, which features actor Ryan Gosling and the Gucci Valigeria line. The travel selection houses the Gucci Savoy collection, which comprises duffel bags, trolleys, trunks, hard and soft suitcases, beauty cases, and hat boxes.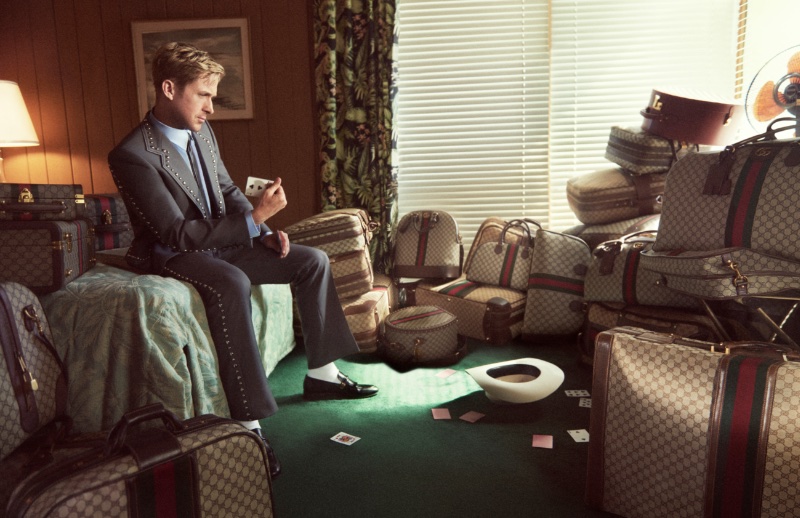 Ryan Gosling for Gucci Valigeria Campaign
Gucci has enlisted Ryan Gosling as the face of its Gucci Valigeria campaign. Gosling joins forces with the fashion house after making quite the style statement for himself worldwide by wearing standout pieces from Gucci while promoting "The Gray Man."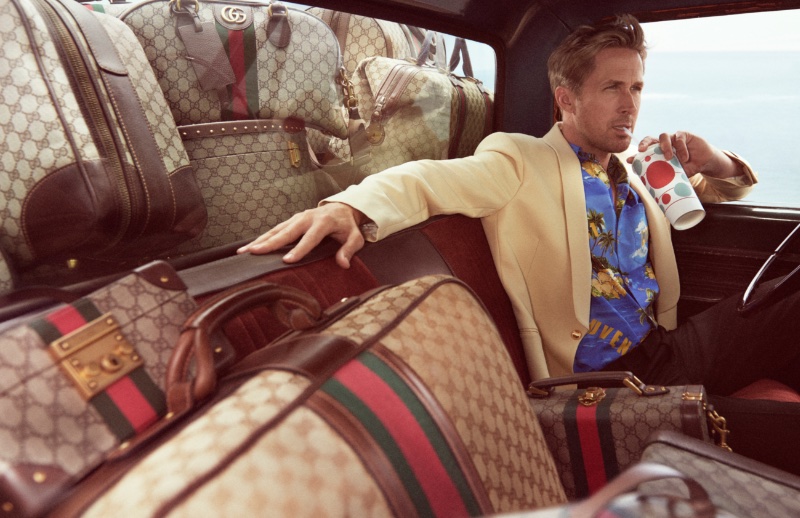 Glen Luchford photographs Ryan Gosling for the Gucci Valigeria campaign. The photos capture the whimsical essence of the Italian brand and blur the barrier between dreams and reality. Meanwhile, Christopher Simmonds served as art director for the advertisement, working once again closely with Alessandro Michele, Gucci's creative director.
"Travel for Gucci was never purely physical," says Gucci creative director Alessandro Michele. "Gucci is the brand that accompanied the artists, writers, actors, and directors of Hollywood on their journeys."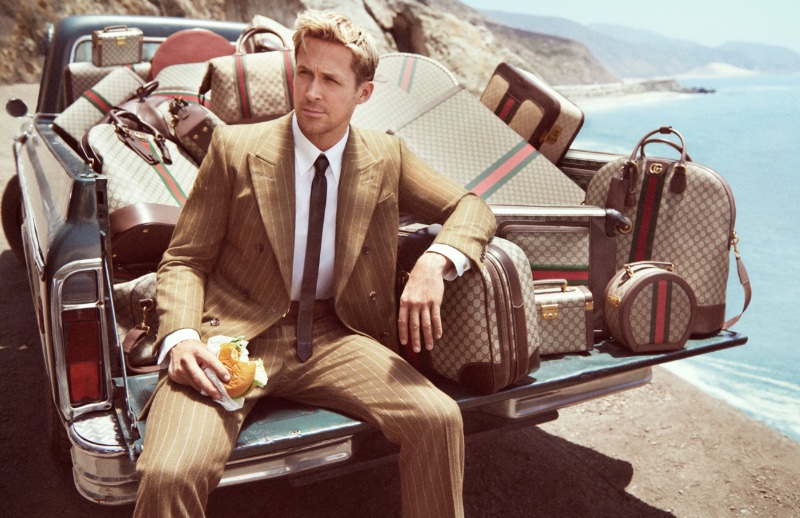 Drawing inspiration from Tinseltown, Michele explains, "This is why I wanted the advertising campaign to recount a situationist dimension where the protagonist traverses a 'non-place' that is first and foremost a mental place, the same as those who, in the past and present, choose Gucci because they grasp the significance of creativity used to build imaginary places." Michele adds, "And it is for this reason that a Gucci suitcase appears as a magical suitcase."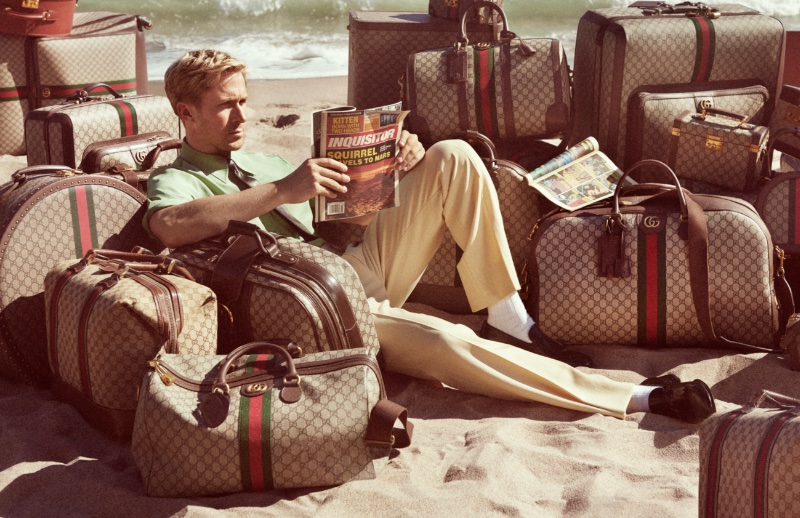 The Gucci Valigeria ad, which includes the Gucci Savoy line, has Ryan Gosling as the face of the brand. The collection makes an impact with its travel accessories that mix heritage-infused design features like the GG monogram or web stripe with a classic look.