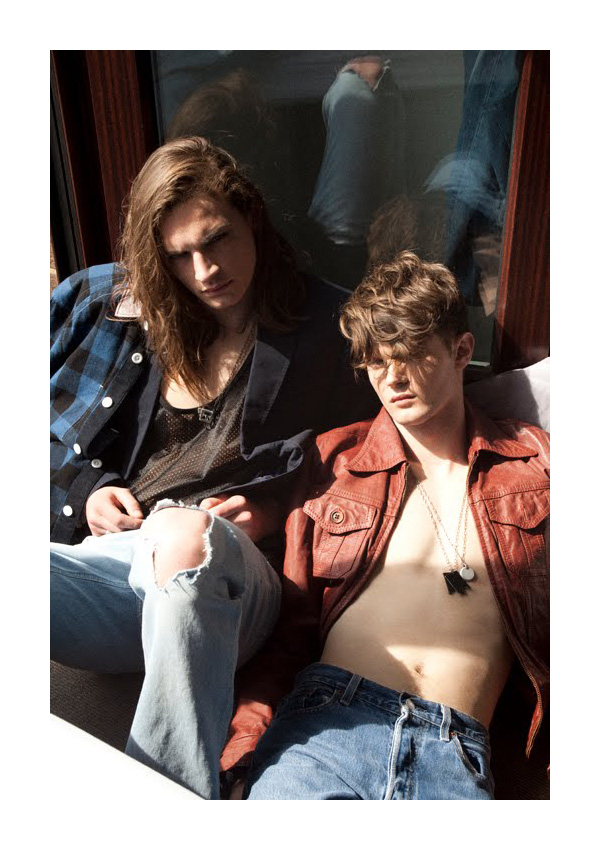 Photographed by Fabien Kruszelnicki, Roy Pratt and Stan Rapley sign on for a restless day where anything goes. Left in the hands of stylist Raphael Hirsch, an eclectic wardrobe of laid-back pieces continues a streak of grunge play that progresses into the fall season.

Makeup: Sung hee Park
Hair: Hiroshi Matsushita
Enjoyed this update?