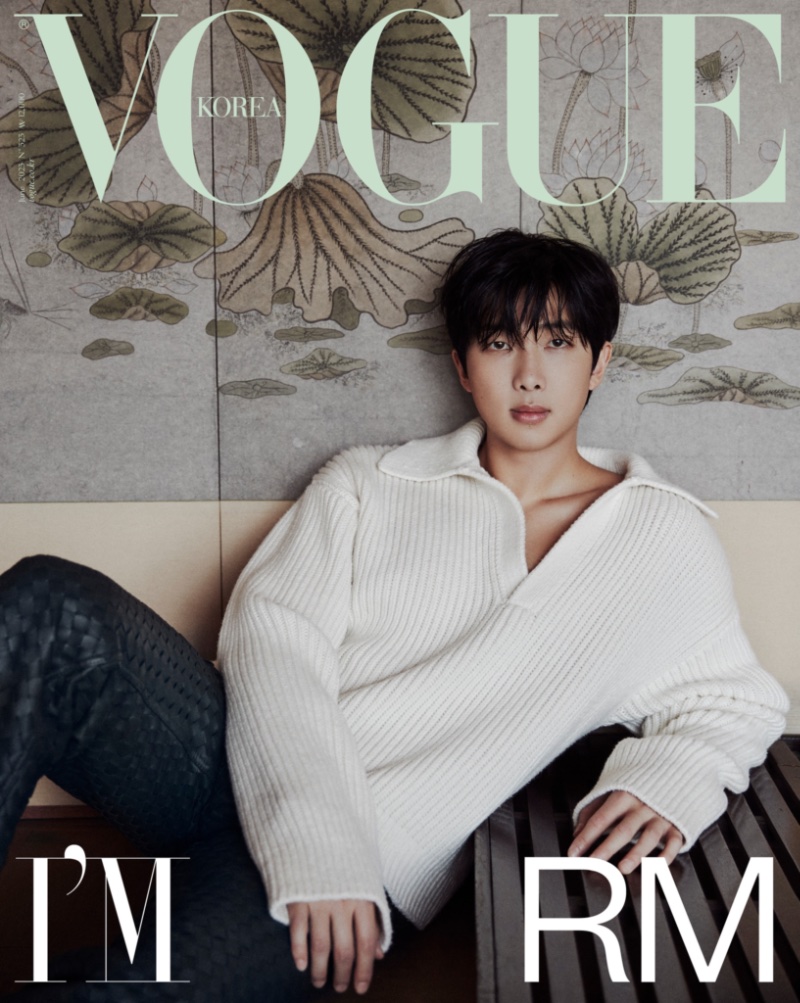 Captivating the fashion world once more, RM of BTS takes center stage as Bottega Veneta's distinguished brand ambassador. RM graces not one but three covers for the June 2023 issue of Vogue Korea, a true testament to his magnetic allure.
Through the lens of photographer Dukhwa Jang, RM's sophisticated style is showcased in a ribbed v-neck polo sweater paired with wow-inducing leather trousers. Stylist Youngjin Kim ensures the ensemble remains true to the Bottega Veneta aesthetic.
The Vogue Korea cover proclaims, "I'm RM." Within the magazine's pages, RM reflects on his life journey, pondering his core beliefs and expressing his zeal for embracing the present.
RM Vogue Korea June 2023 Covers
The Korea Furniture Museum provides the perfect backdrop for RM's Vogue Korea cover shoot. Casually reclining in a chair, RM effortlessly channels the essence of a fashion model adorned in a single-breasted suit by Bottega Veneta. The refined ensemble is completed with a pair of sleek brown leather loafers.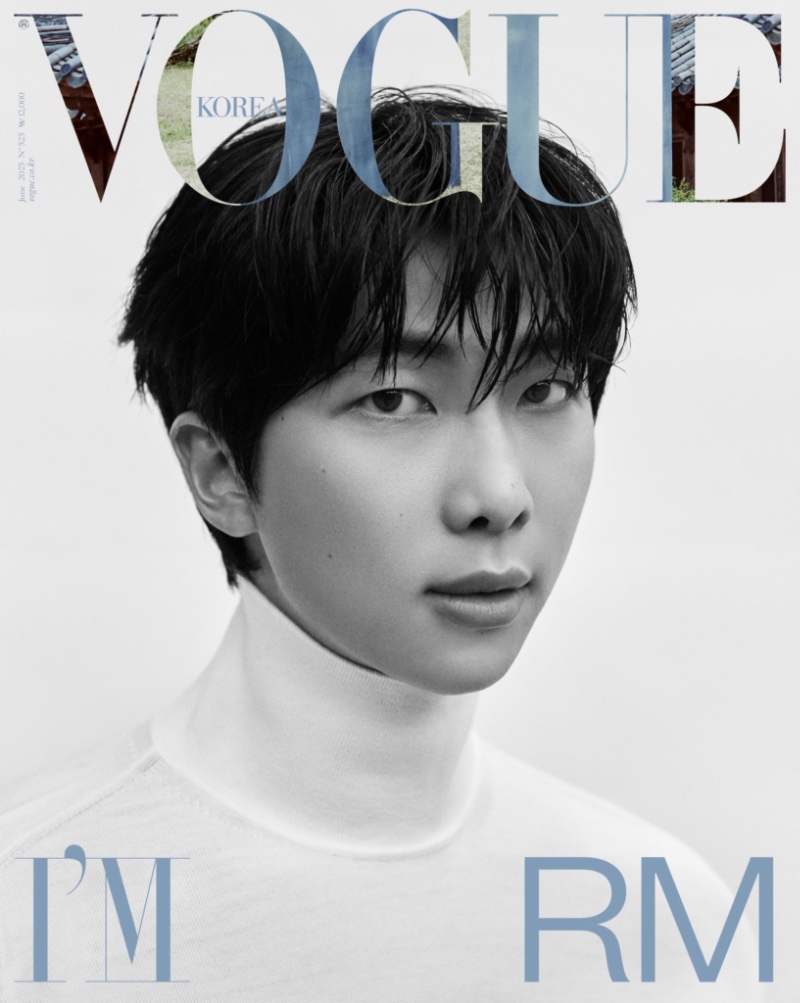 In his final Vogue Korea cover, RM's striking visage takes center stage. The compelling black-and-white portrait features the artist in a minimalist Bottega Veneta knit turtleneck sweater.
RM's impeccably groomed appearance is accentuated by a nonchalant damp hair look, courtesy of hairstylist Seungwon Kim, while makeup artist Sino Choi tends to his flawless complexion. This trio of covers solidifies RM's status as a true fashion icon, bridging the worlds of music and style with his undeniable charm and sophistication.