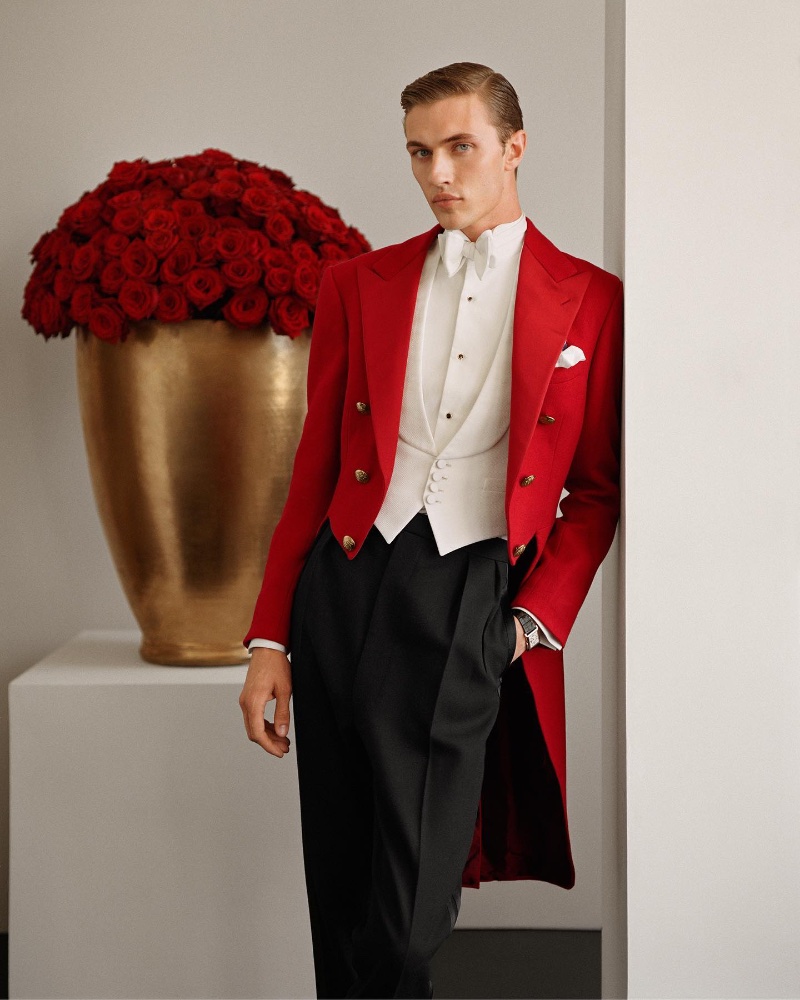 In this year's holiday advertising campaign from Ralph Lauren, the theme is "The Gift of Togetherness." The festive ad depicts a posh dinner party hosted by Ralph Lauren. Furthermore, the celebration takes place in a grand New York penthouse apartment, and the host proposes black and white style for the evening.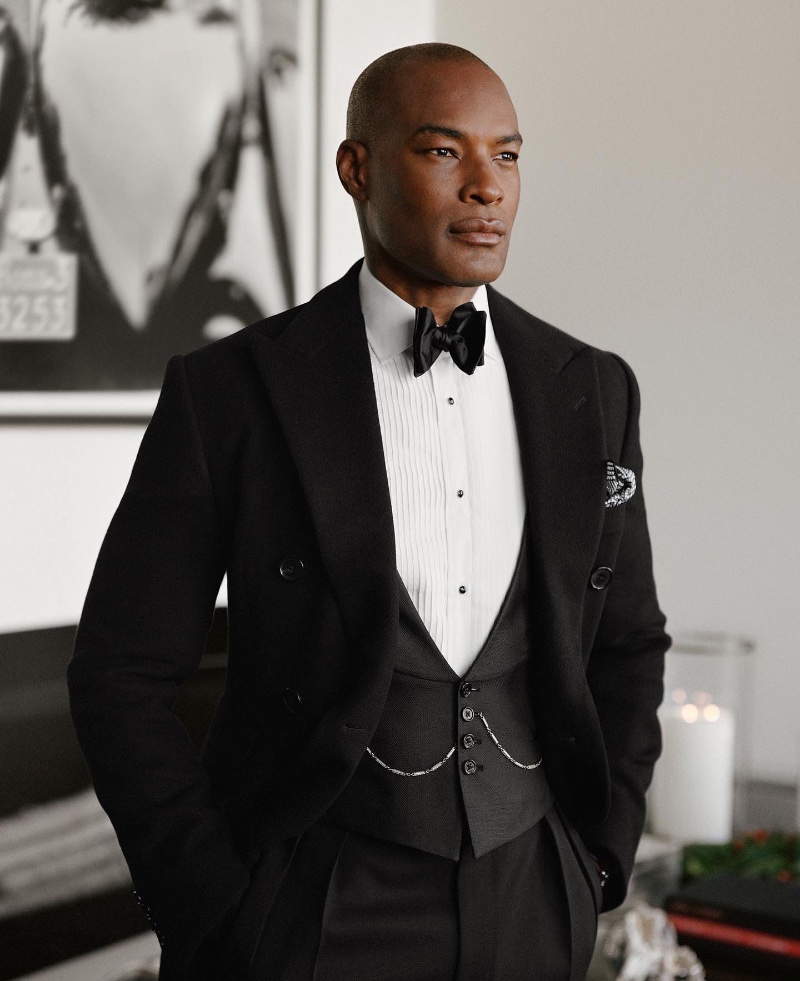 Ralph Lauren Purple Label Holiday 2022 Collection
Ralph Lauren Purple Label menswear takes the spotlight for the campaign. The season emphasizes personal dress with a mix of classic and modernized pieces ranging from timeless to bold. The dashing selection includes waistcoats, tuxedos, tailcoats, and tailored trousers paired with classic loafers and boots.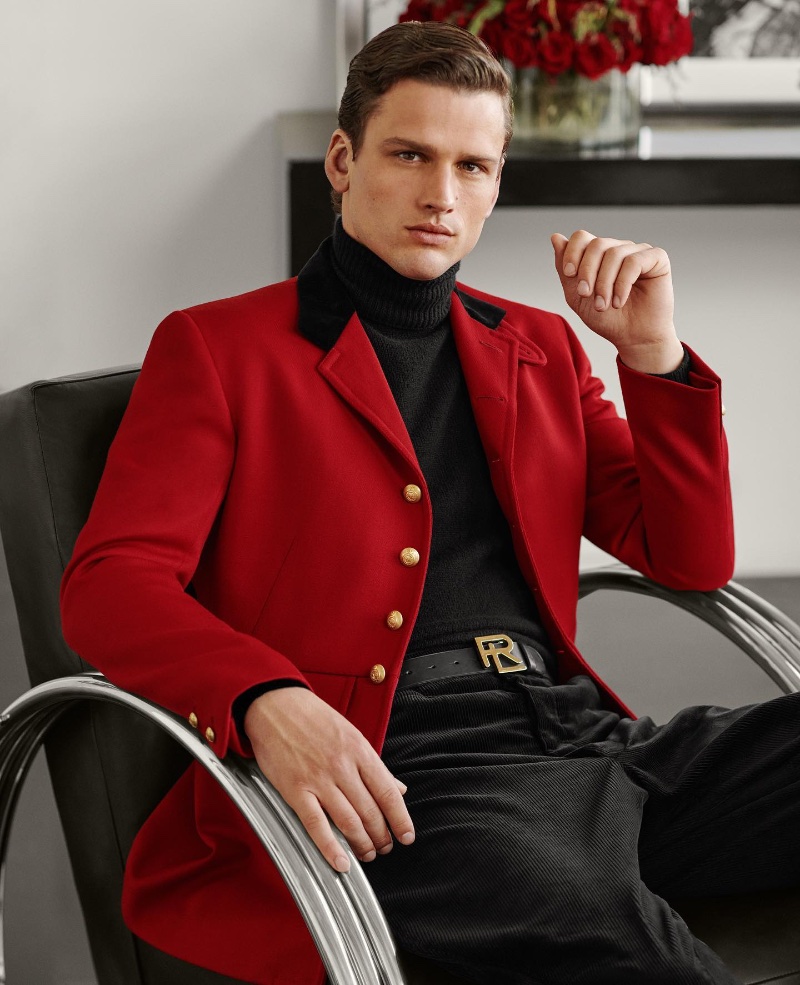 Ralph Lauren Holiday 2022 Campaign
Alasdair McLellan collaborates with Ralph Lauren for the season to shoot its holiday 2022 collection. Meanwhile, the luxurious new campaign features Lucky Blue Smith, Tyson Beckford, Simon Nessman, Hamid Onifade, and Daryl Dismond. The models look chic and handsome in their Ralph Lauren looks of luxury formalwear. Simon even stands out in a dashing crimson jacket!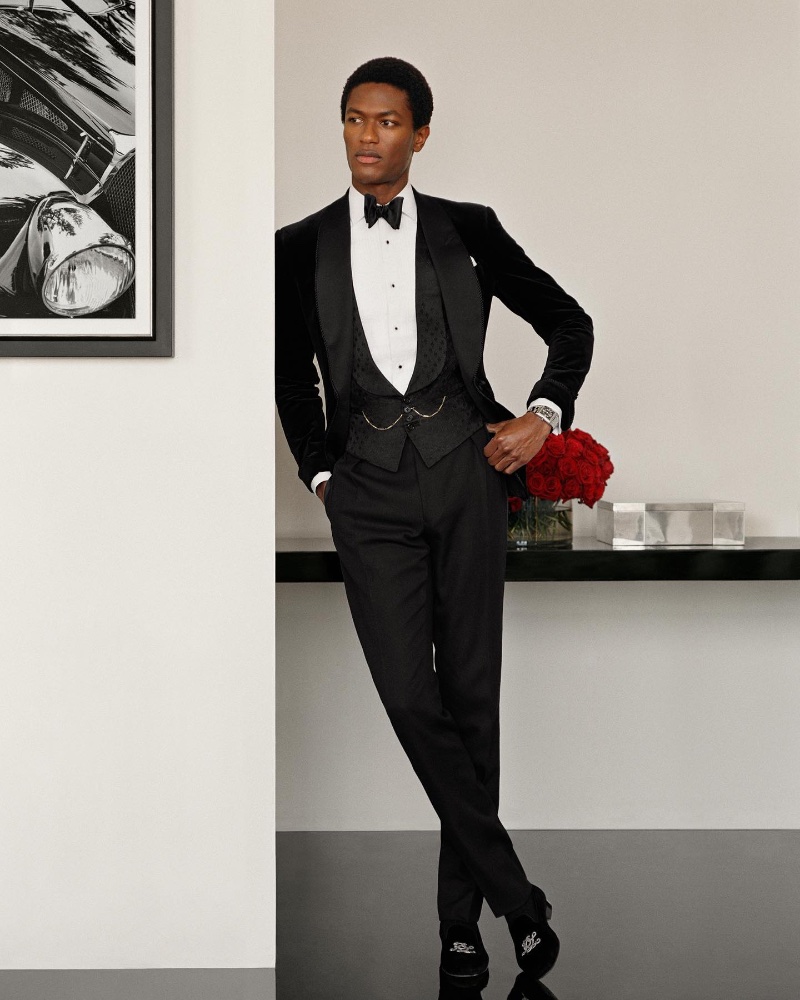 Confidence in Tailoring
This season's elegant wardrobe from Ralph Lauren Purple Label features a variety of clothing and accessories designed to help men look and feel their best. Ralph Lauren's holiday collection offers tailored jackets, tuxedo shirts, pleated trousers, and more in a black-and-white color palette, with the occasional splash of red found alone or in Scottish tartan.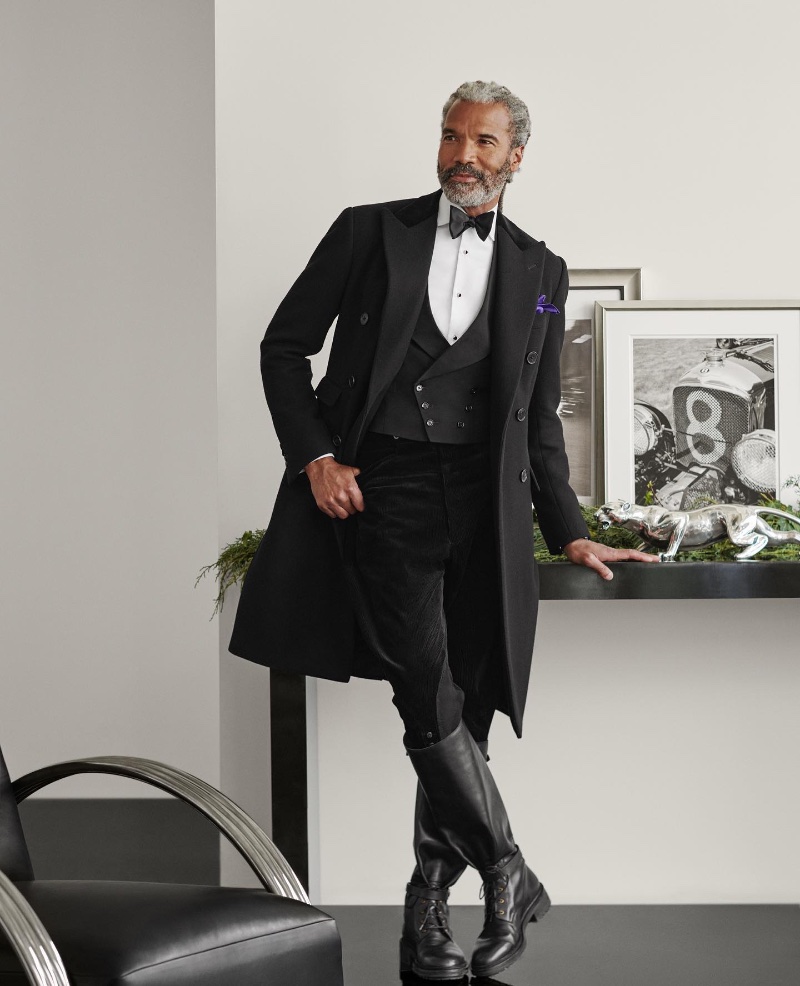 The style of Ralph Lauren is synonymous with a particular degree of sophistication and luxury. The fashion brand takes this concept to a new level for its holiday collection, celebrating formal attire while emphasizing timeless personal style.