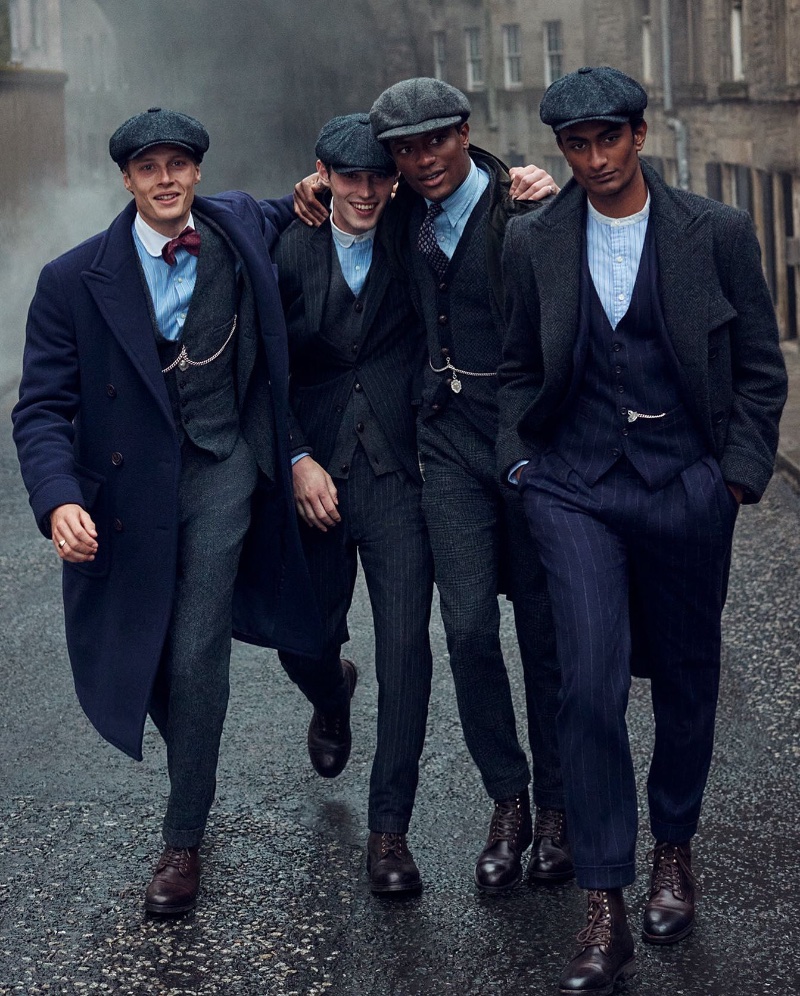 Ralph Lauren introduces a new fall-winter 2022 collection, Polo Originals. The menswear redefines the Polo man, celebrating the brand's roots and showcasing timeless tailoring. It's all in the details for Polo Originals, with the fashion collection bringing together classic textiles, clean lines, and exquisite details for a sartorial season.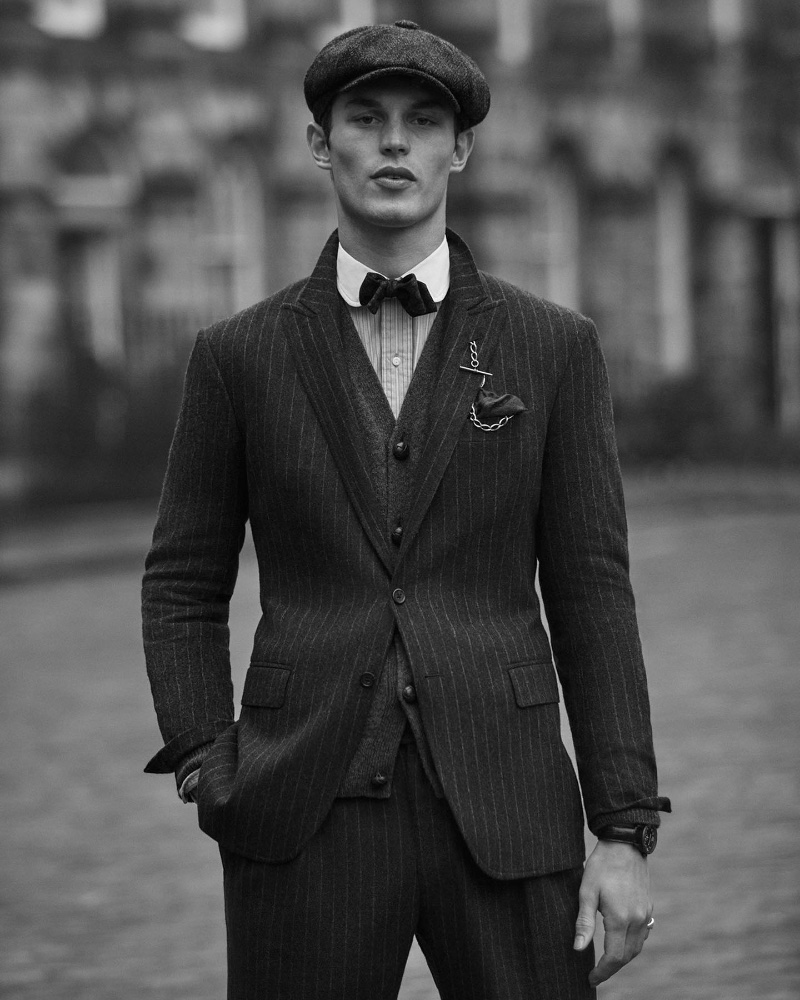 Polo Originals Ralph Lauren Fall/Winter 2022 Collection
The Ralph Lauren Polo Originals collection draws inspiration from the inherent confidence of well-made, timeless menswear. Classic fabrics such as tweed, wool, and cashmere elevate jackets, trousers, and waistcoats. These iconic pieces pair with leather boots for a modern feel. Meanwhile, the season's color palette consists of neutral tones such as charcoal and brown.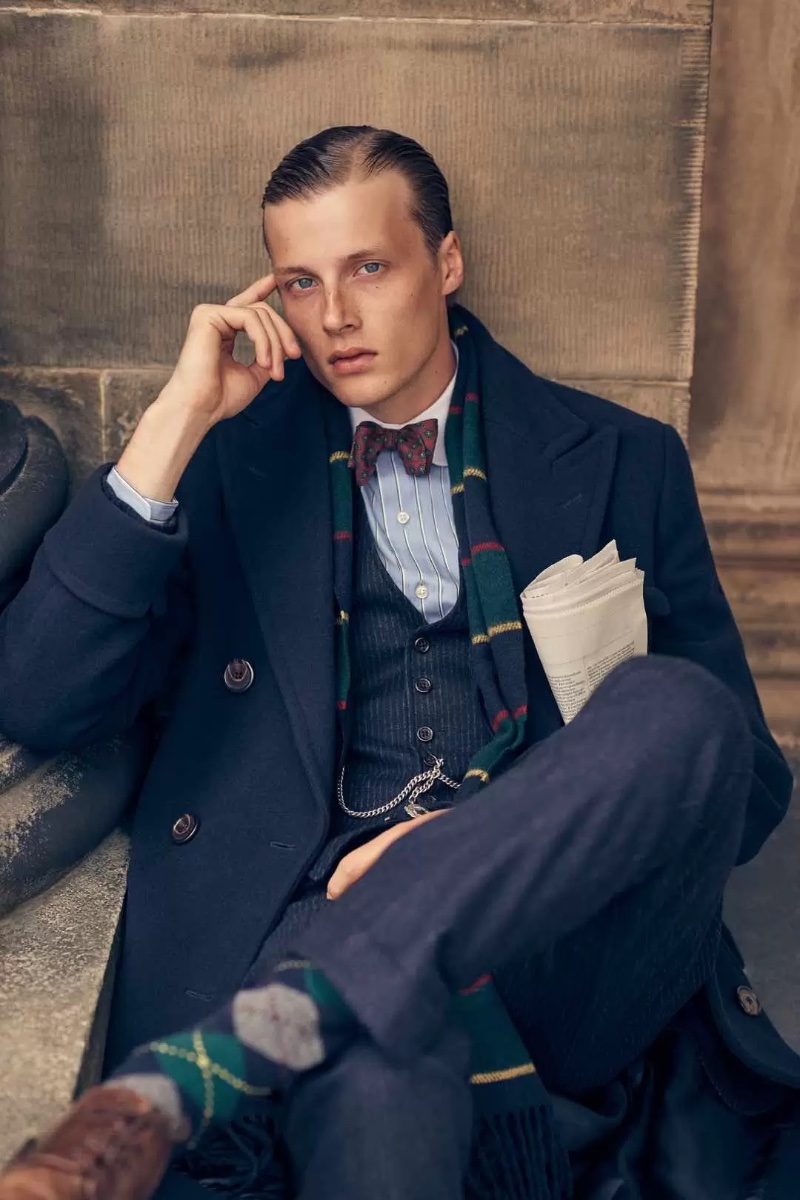 Polo Originals travels to Scotland for fall-winter 2022. The location inspires the brand, comparing its rugged style to the nearby legacy of British tailoring. "I started with the origins of tradition, but I was not bound by it," explains Ralph Lauren. "Polo Originals carries on that timeless tradition for today."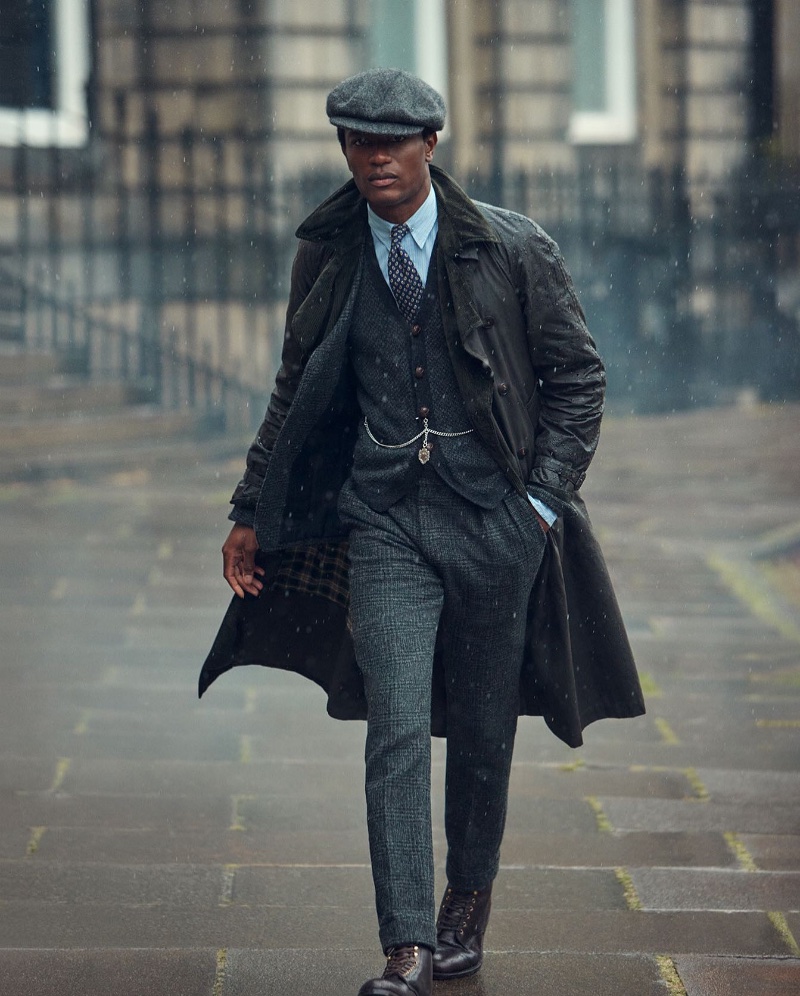 The Polo Originals man is multifaceted, and his wardrobe reflects this. Ralph Lauren divides the season into stylish chapters that offer a variety of must-have clothing pieces. Heritage provides a mix of classic sportswear, outerwear, and collegiate style. It's here that the Glen Plaid jacket steals the show for the occasion with its Shetland tweed. A wool version represents the dapper Made to Measure range.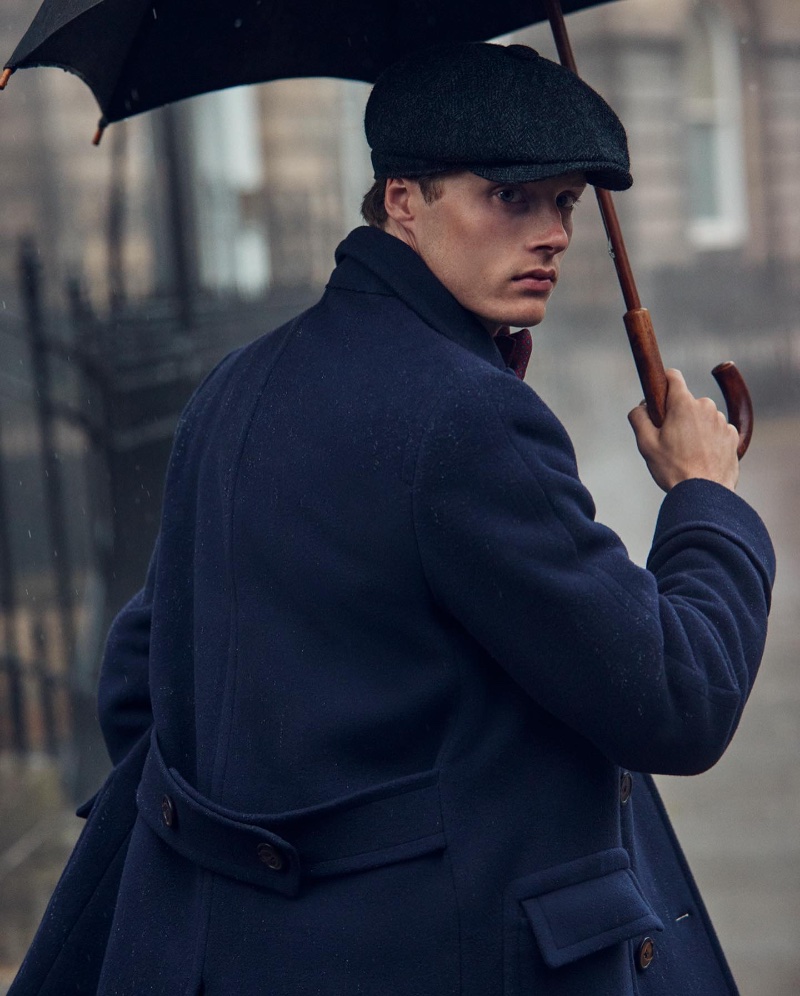 Edwardian style takes center stage as Polo Originals presents its Charcoal story for the season. Polo Ralph Lauren pays homage to its legacy, designing men's clothing since 1967 that combines style and function with impeccable quality. For the season, British tailoring meets an American sensibility with elegant pieces such as a soft wool-blend topcoat and a collection of charming newsboy caps.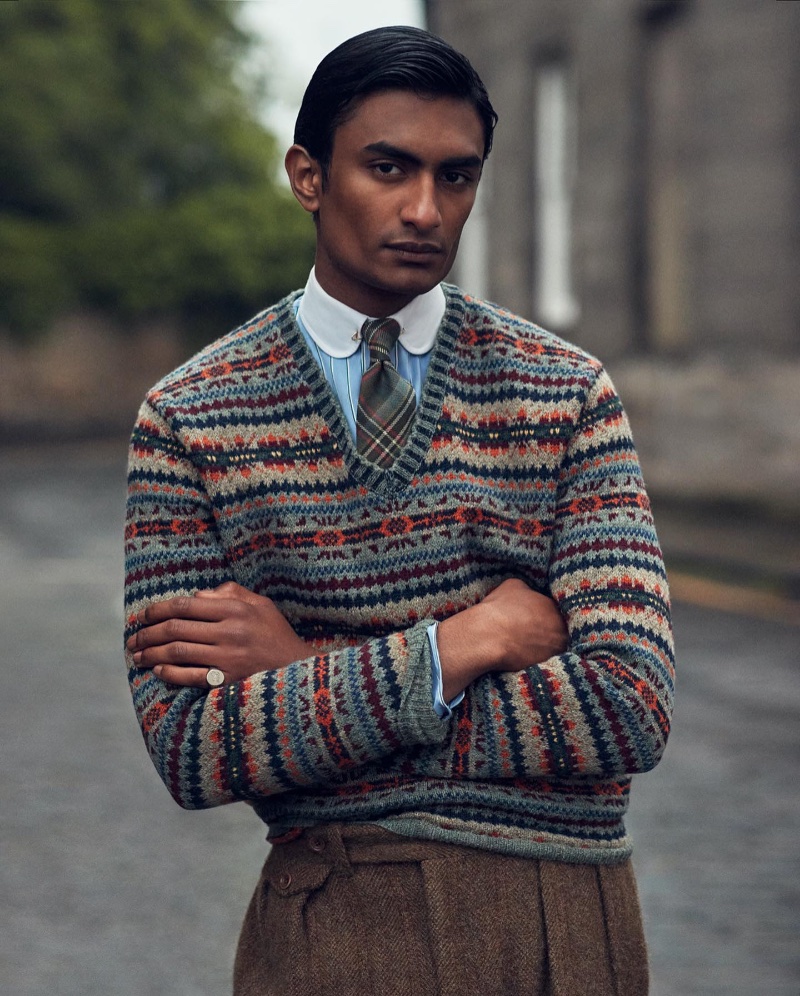 Last but not least, Polo Originals celebrates a tradition of rich textiles with Tweed. Ralph Lauren uses heritage fabrics like tweed and wool in natural tones to offer a touch of classic menswear for the contemporary gentleman. This season sees highlights like the vintage-inspired corded cotton biker jacket, fair isle wool sweater, and oilcloth trench coat.