After nearly three decades of fashion, Raf Simons is bidding a fond farewell with his final collection for spring-summer 2023. Simons' new campaign pays homage to the designer's hallmarks—from an infatuation with youth and an offbeat approach to menswear all the way through to his selection of the familiar creative team—providing us one last chance to experience the brilliance of this legendary tastemaker.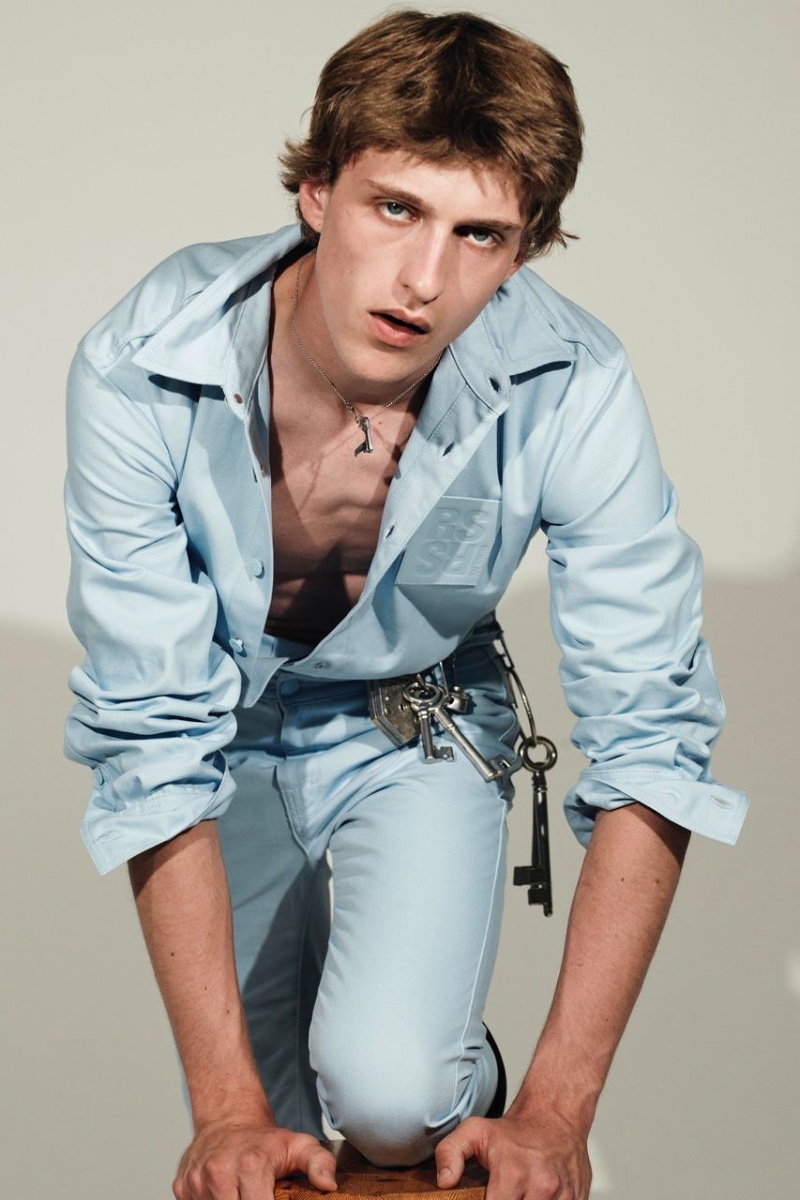 Raf Simons Spring/Summer 2023 Campaign
For Raf Simons' spring-summer 2023 campaign, Vasko Luyckx is front and center. After appearing in the brand's last runway show, the Belgian model returns to collaborate again. Posing for Willy Vanderperre's lens—a longtime collaborator and friend of Simons himself—Vasko places his hands on his hips as he showcases the designer's spring looks.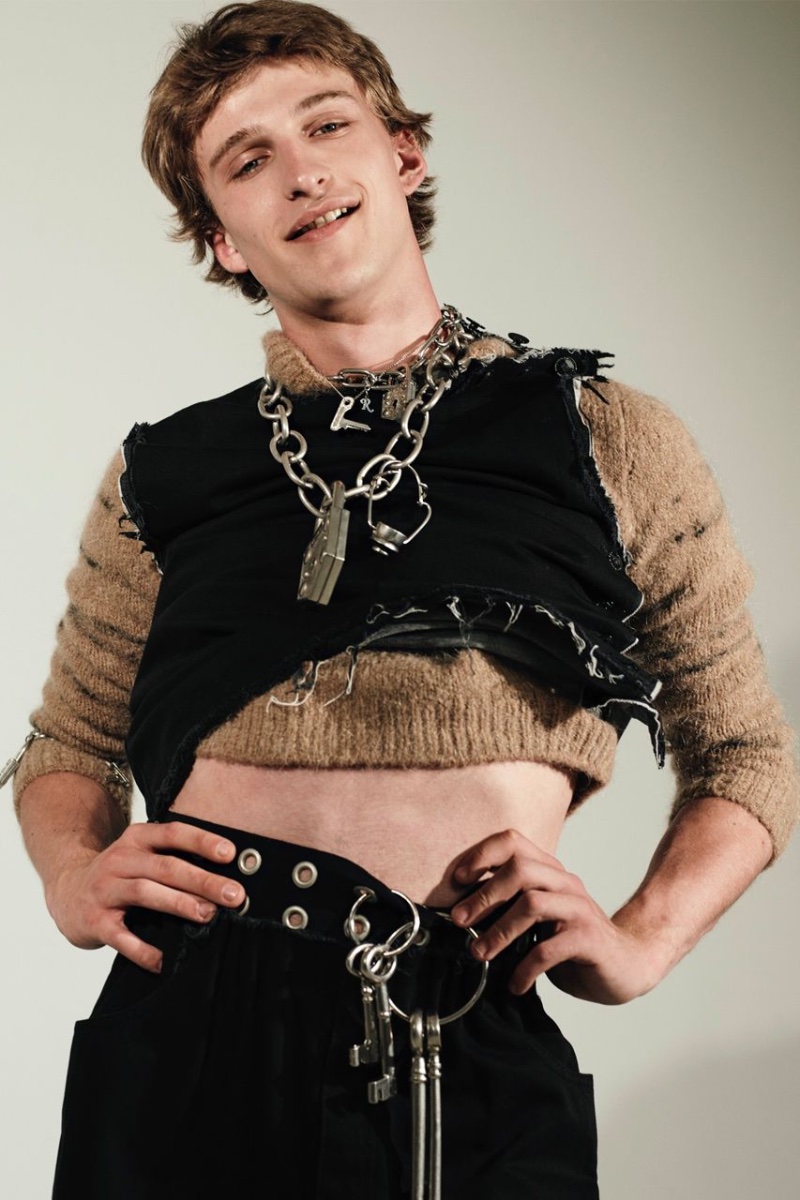 Vasko is an ideal representation of the modern Raf Simons man. His hair, styled by renowned hairdresser Louis Ghewy, exhibits a hybrid look of past and present trends. And with makeup artist Lynsey Alexander's impeccable touch, Vasko achieves a flawless finish for his picture-perfect appearance.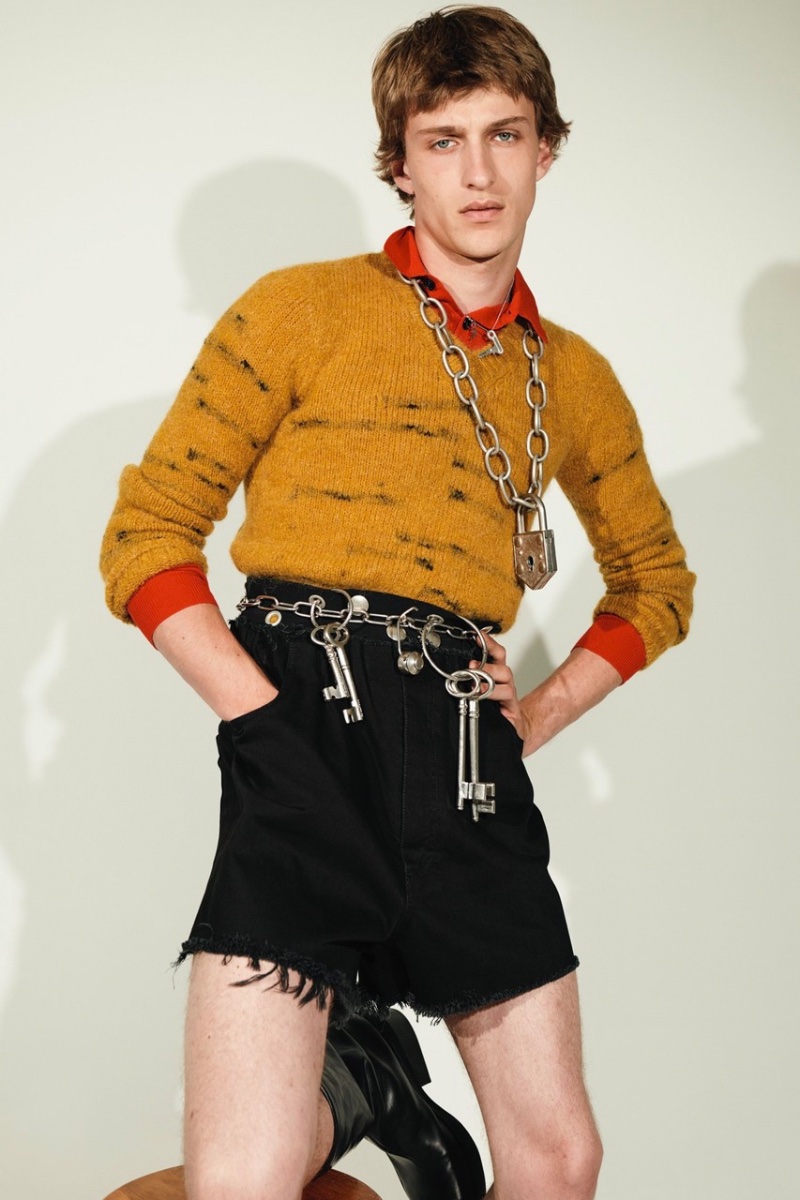 Vanderperre skillfully captures the essence of Vasko, showcasing the fashion model in simply stunning portraits that highlight Simons' last collection magnificently. Another regular collaborator of Simons, stylist Olivier Rizzo, outfits Vasko for the spring-summer 2023 campaign. Rizzo and Vanderperre skillfully interpret Simons' vision for the collection—an impressive final showing full of attitude, style, and individuality.
The campaign wardrobe reflects a perfect harmony of monochrome styling and punk vibes. Frayed hems and chained accessories add an edgy element to the collection's standout pieces, like denim and fitted sweaters. Whether you are a lifelong Raf Simons fan or just discovering his genius now, there is no better way to experience this legendary designer than through his final collection.