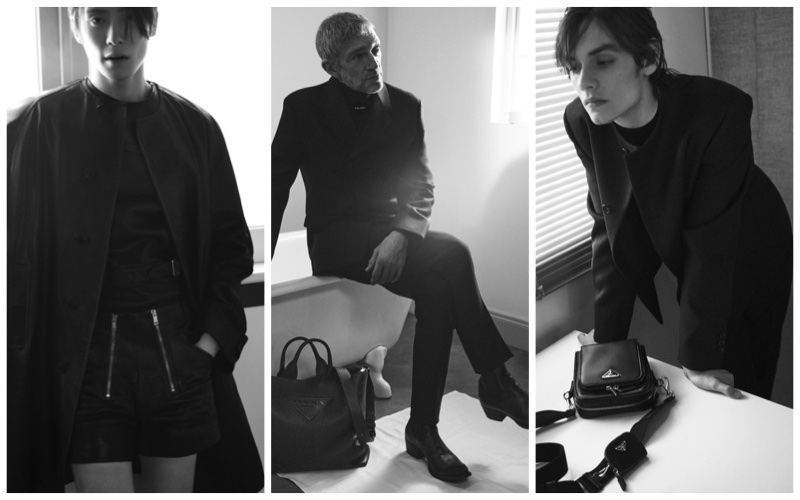 Prada unveils its spring-summer 2023 campaign, featuring the men's collection by Miuccia Prada and Raf Simons in striking black-and-white imagery. Photographer David Sims captures shots of outstanding talents Vincent Cassel, Jaehyun Jeong, and Louis Partridge while showcasing the designs to perfection.
In this campaign, Sims draws upon the classic cinematic styles of Hollywood and Europe to create images that act as frames in disparate tales—brief glimpses into an unseen narrative, an unpublished script. With Cassel, Jeong, and Partridge starring in it all—Prada characters renowned worldwide—tension is created between various perspectives and lifestyles.
Vincent Cassel for Prada Spring/Summer 2023 Campaign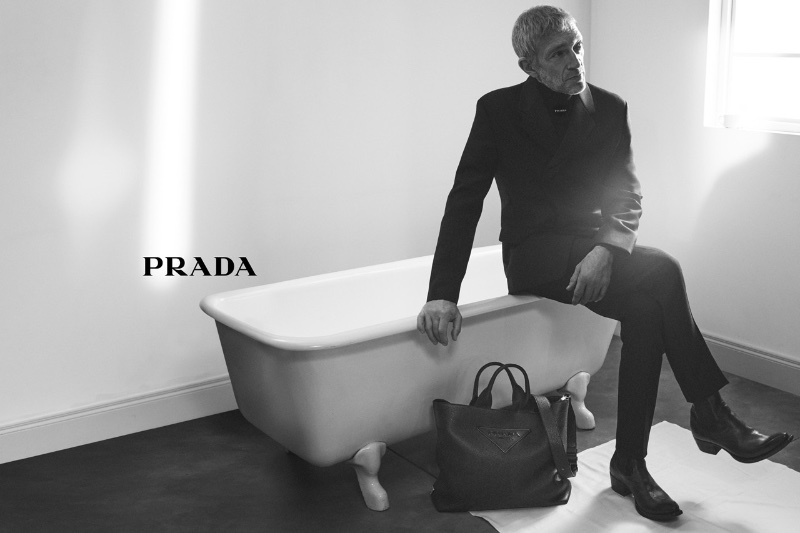 For Prada's spring-summer 2023 campaign, French actor Vincent Cassel embraces a stylish double-breasted suit paired with leather boots while sitting on the lip of a bathtub. His notable roles in films as diverse as La Haine, Black Swan, and Ocean's Twelve make him the perfect choice to represent this collection alongside an oversized-grained leather bag featuring Prada's iconic triangle logo.
Jaehyun Jeong for Prada Spring/Summer 2023 Campaign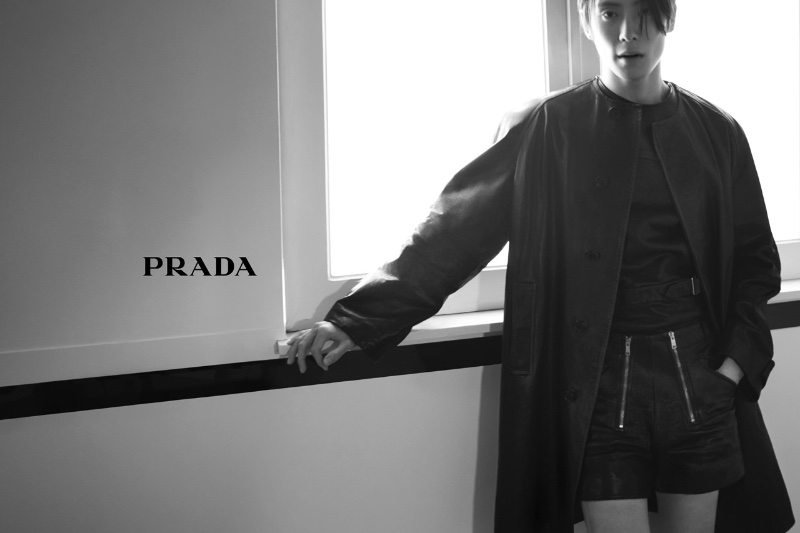 South Korean star Jaehyun Jeong looks stunning in Prada's Spring/Summer 2023 collection, as captured by renowned photographer David Sims. Donning a round collared leather coat paired with chic zipper-clad shorts, this famous NCT band member transforms any modern look into an iconic statement, especially when contrasted with his classic center-part hairstyle. With trendsetting talent and undeniable charisma, Jeong easily fits the role of a Prada leading man.
Louis Partridge for Prada Spring/Summer 2023 Campaign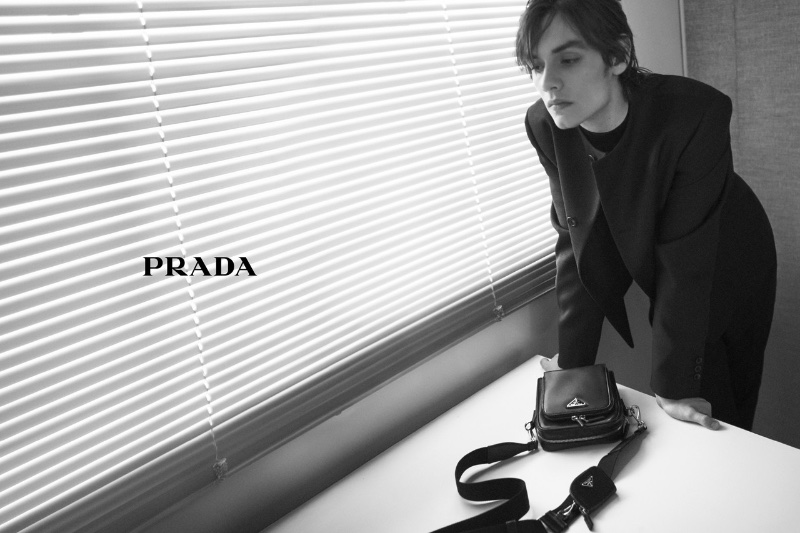 British phenom Louis Partridge completes the striking Prada spring-summer 2023 campaign with his youthful presence. The Enola Holmes star looks elegant in a black-and-white image, donning a tailored round-collared jacket paired with chic trousers while leaning over one of Prada's small crossbody bags. His youthful visage epitomizes a newer era of dedicated Prada patrons.