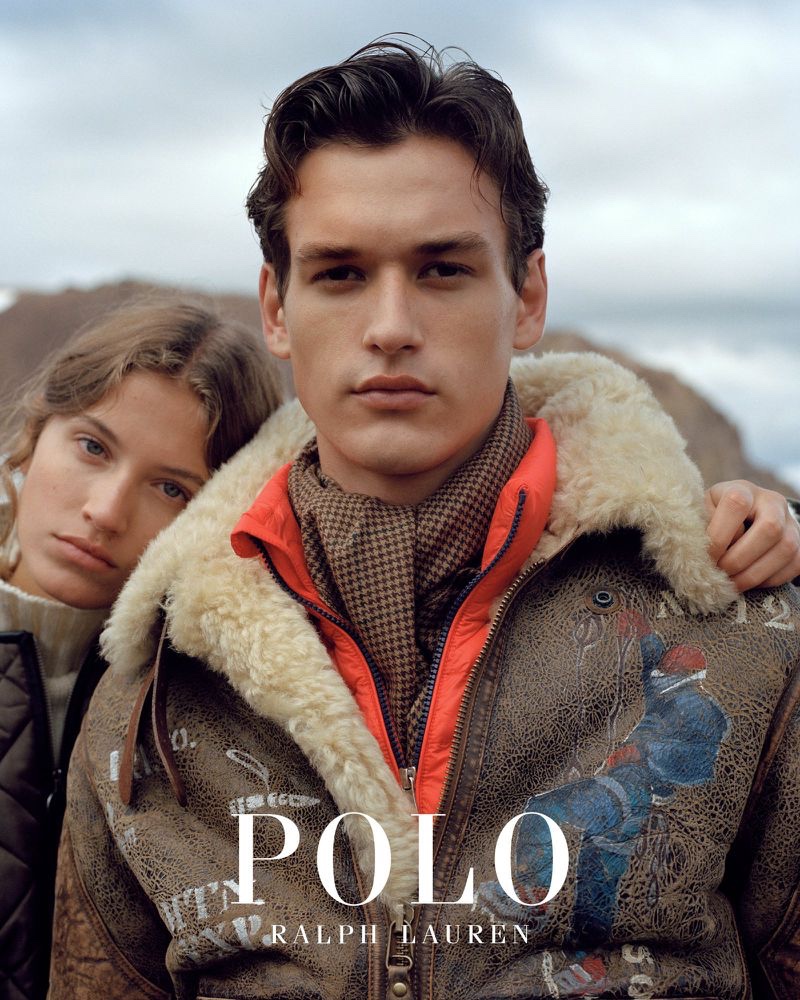 When you're looking for sophisticated and quality men's outerwear for the season, POLO Ralph Lauren has great fitting items for purchase. The brand's 2019 winter-holiday collection provides a perfect balance of comfort and a distinction that is perfect when experiencing the outdoors.
The label's latest selection is on display with a picturesque campaign featuring models Jegor Venned and Jeenu Mahadevan. Photography duo Hill & Aubrey capture the models in must-have jackets and coats from POLO.
Related: Jegor, Jeenu & Zhao Inspire in POLO Ralph Lauren Holiday '19 Campaign
POLO also delivers plenty of clothes to complement its outerwear. From a tartan cashmere sweater and sport coat to a cable-knit sweater, POLO has the type of fashions that are eye-catching and bring out the best in men's style for the 2019 holiday season.
For accessories, you can expect to stay warm when the temperature drops in a pair of stunning leather-shearing gloves and a wide-rib cashmere wool scarf. Choose the perfect styles from the vast selection of men's outdoor wear at RalphLauren.com this winter season.
POLO Ralph Lauren Fall/Winter 2019 Outerwear Campaign