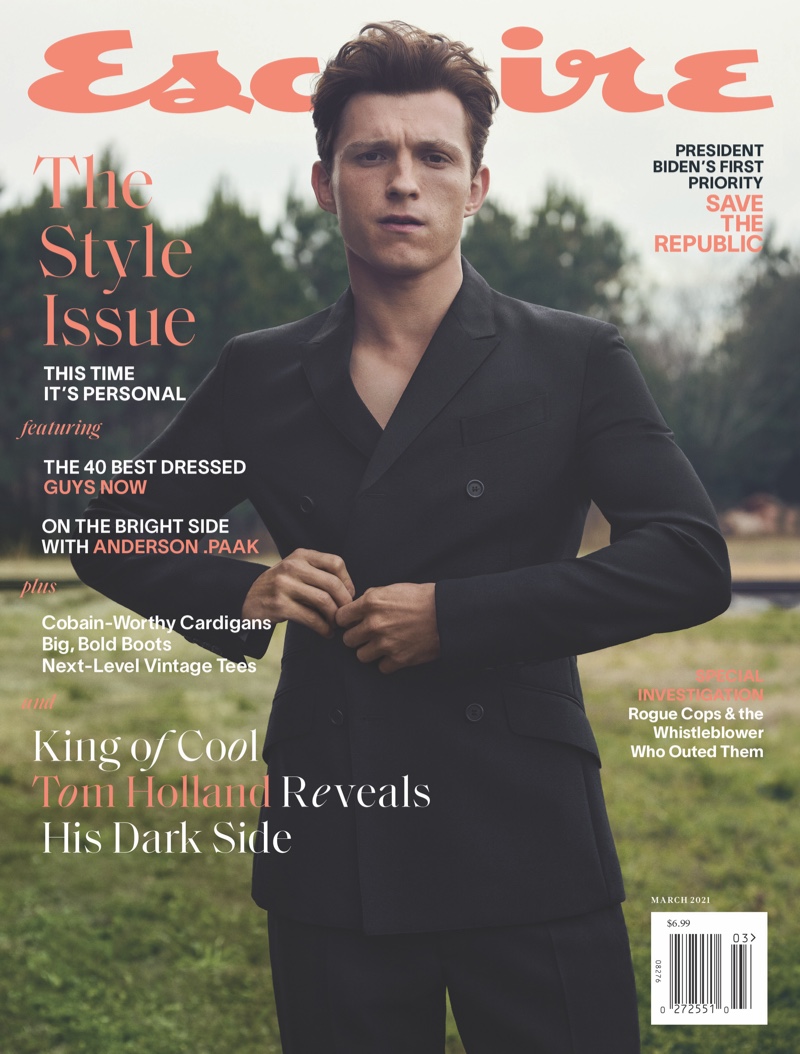 Tom Holland promotes his latest movie "Cherry," by connecting with Esquire for its March 2021 issue. Robbie Fimmano photographs Holland outdoors for the spring cover. Meanwhile, Law Roach styles Holland in a tailored suit by Italian brand Prada. Writer Allie Jones interviews Holland about starring in "Cherry" and the upcoming Spider-Man film.
Related: Tom Holland Dons Designer Looks for GQ Style USA
A drastic change from his Spider-Man role, Holland plays a heroin-addicted bank robber in "Cherry." The British actor discusses his decision to do the movie: "I saw it as an opportunity to take being a role model to a new level and show young kids that this is going on, and this is a problem that is on our doorstep and something that can happen to anyone at any given moment from one bad decision."
Holland adds, "So I hope that people will see this film and go, 'Do you know what? I'm not going to do drugs." Changing gears and playing coy when it comes to the upcoming Spider-Man movie, which is filming now, Holland says, "I honestly have no idea what this film is about, and I'm eight weeks into shooting it." Read more at Esquire.com.
Tom Holland Esquire Photoshoot