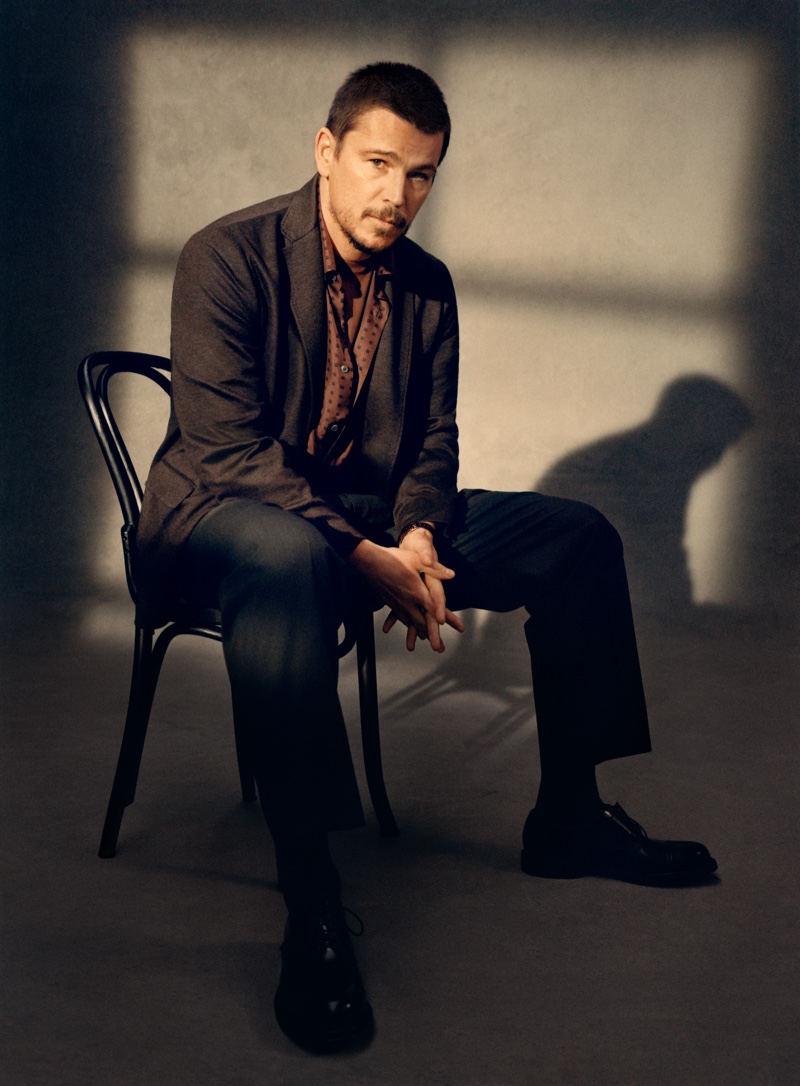 Josh Hartnett hits the studio for a new photoshoot feature for the latest edition of Mr Porter's The Journal. Ben Weller photographs the American actor while Olie Arnold looks after styling. Weller captures Hartnett in winter looks that include plenty of pieces from Mr Porter's in-house brand Mr P. Arnold also pulls clothes from labels like Brioni, Bottega Veneta, and Tom Ford.
Connecting with Mr Porter and writer Alex Bilmes, Hartnett reflects on his career and turning down a Superman reboot helmed by JJ Abrams. "I was being offered movies by the very top directors," says Hartnett. "And Superman was a risk. Yes, there was a lot of money involved, but I didn't think that was the be-all and end-all." The 42-year-old actor continues, "It's become increasingly clear to me that money only takes you so far. I've seen a lot of people drown in their money."
Related: John David Washington Talks 'Tenet' & BLM with Mr Porter
For Hartnett, he doesn't let fame and money drive him. "The guys who are on top are terrified that someone's coming up behind them." Hartnett adds, "If that's your real ambition, to be on top all the time, you're going to spend your whole life looking over your shoulder. I never wanted that. I want to do good work with people I like and spend my free time with people I care about." Read more at MrPorter.com.
Josh Hartnett Mr Porter Photoshoot