T magazine explores The Art of Sound for its most recent issue. The New York Times Style magazine enlists music artists Tom Waits, Kendrick Lamar, and Beck for the cover story. Craig McDean photographs the trio, while Jason Rider handles styling. Lamar talks to the magazine about how his fans relate to his music.
Related: Kendrick Lamar Covers GQ Style, Rocks Designer Coats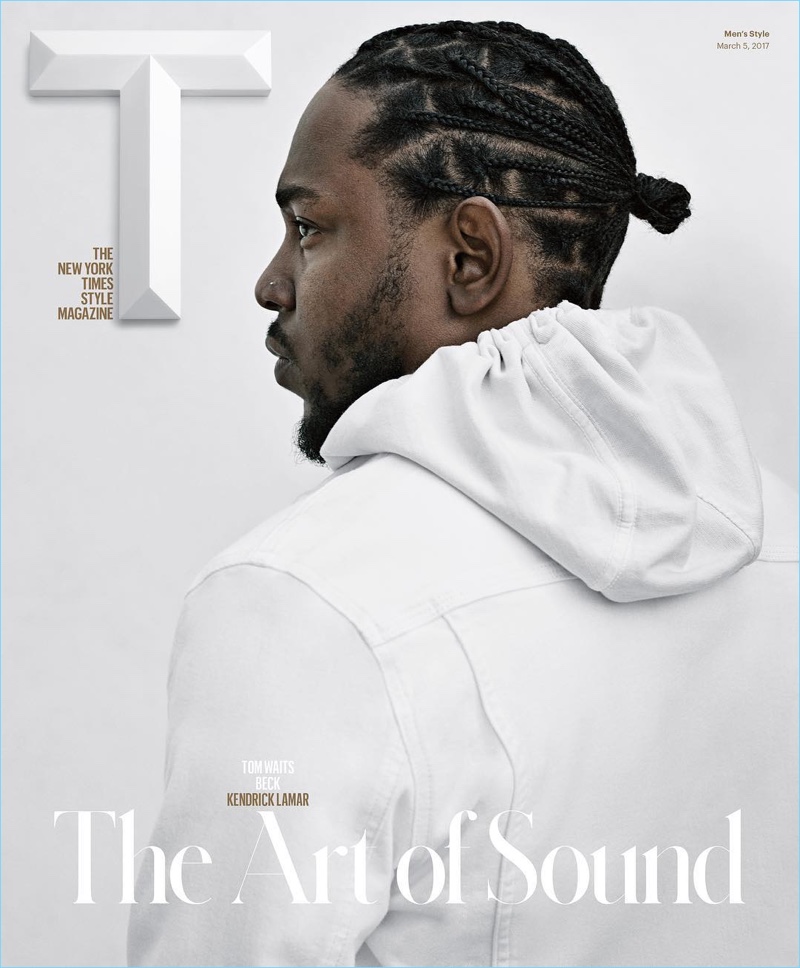 Kendrick Lamar on Relatable Music
The rapper recalls a fan telling him, "'I connect through your music not because I know about the gang culture; it's the sense of wanting to be set free.' Simple as that. He said, 'That's the message that you get across in this album. You're dealing with that, but I'm dealing with drug abuse; you're talking about the gang culture and you want to escape that and I want to escape my own self-afflictions and addictions. That's where the connection comes from.'"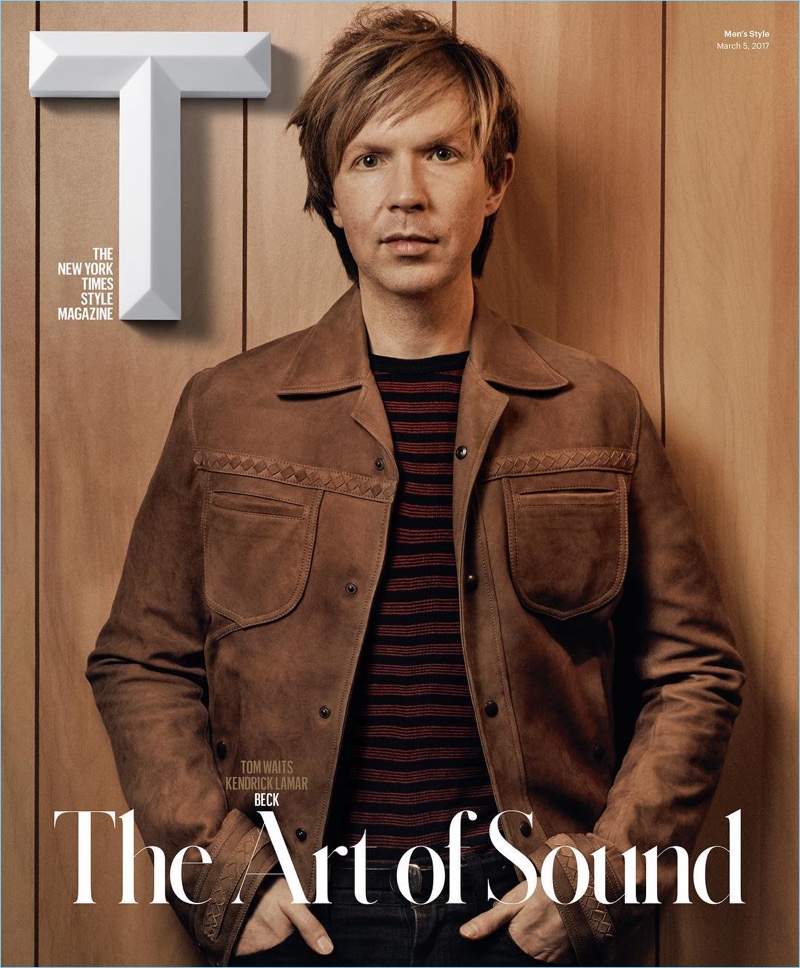 Beck on Struggling with Happy Music
For Beck, making so-called happy music is not an easy task. The singer explains, "It's much easier to go out and get really down. There's a multitude of things that will oblige you in misery in the culture and there's only so many that will produce true happiness."
Comparing music to film and television, Beck continues, "It's like comedy. Comedy is harder in that only certain things are going to make you laugh. I think it's closer to the child nature in us, which the culture, for a lot of reasons, will discourage or crush. Or you mature out of it in other ways."
Relating happiness to childhood, Beck adds, "I see it with kids. There's that age where if you let that personal joyous side of yourself out, it's almost more vulnerable than being emotionally vulnerable, like if you're going through something difficult. It's not the most clever, sophisticated part of you, but it is the most joyous."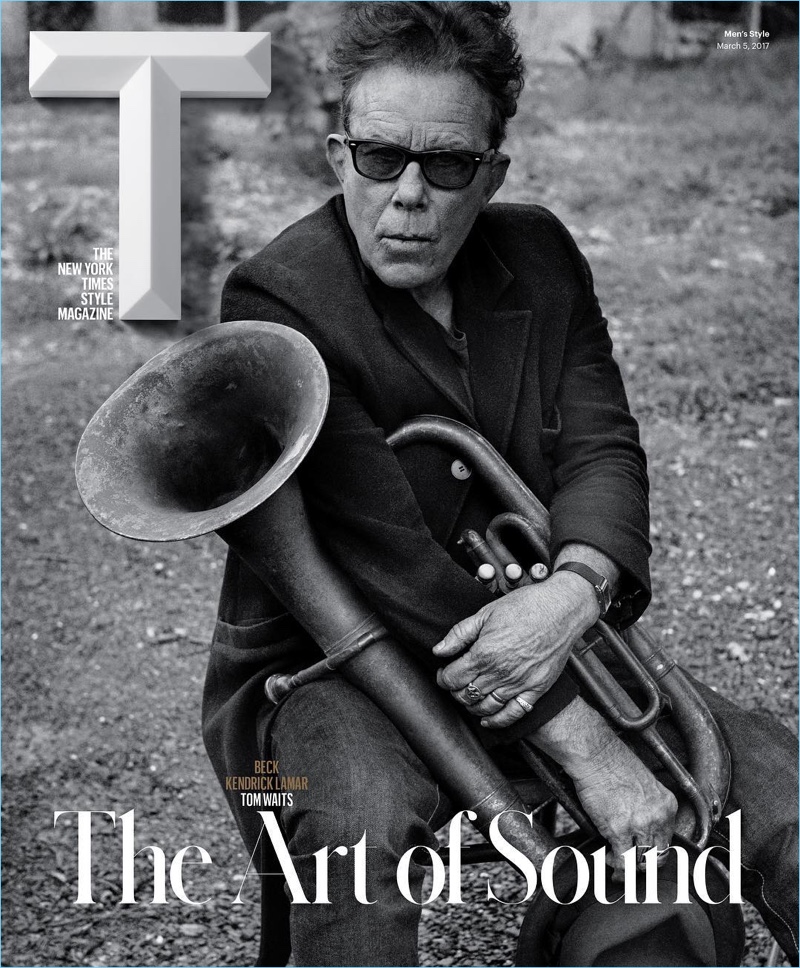 Tom Waits Talks Classical Music
Waits shares the phrase, "We went out to the meadow" and how it relates to music. The singer explains, "It's for those evenings that can only be described in that way: There were no walls, there were no music stands, there weren't even any instruments. There was no ceiling, there was no floor, we all went out to the meadow."
Waits continues, "It describes a feeling. Usually someone will say it, but they're probably reluctant to say it–you might be afraid that only you went out to the meadow last night. But it's one of those things where you go as a group. It's not like: 'Last night was a really great show for me and it sucked for you.' No. We all went out to the meadow. There's something magical about it. And you can never plan on it." Read more on NYTimes.com.
T Magazine Photo Shoot: Beck, Kendrick Lamar, & Tom Waits