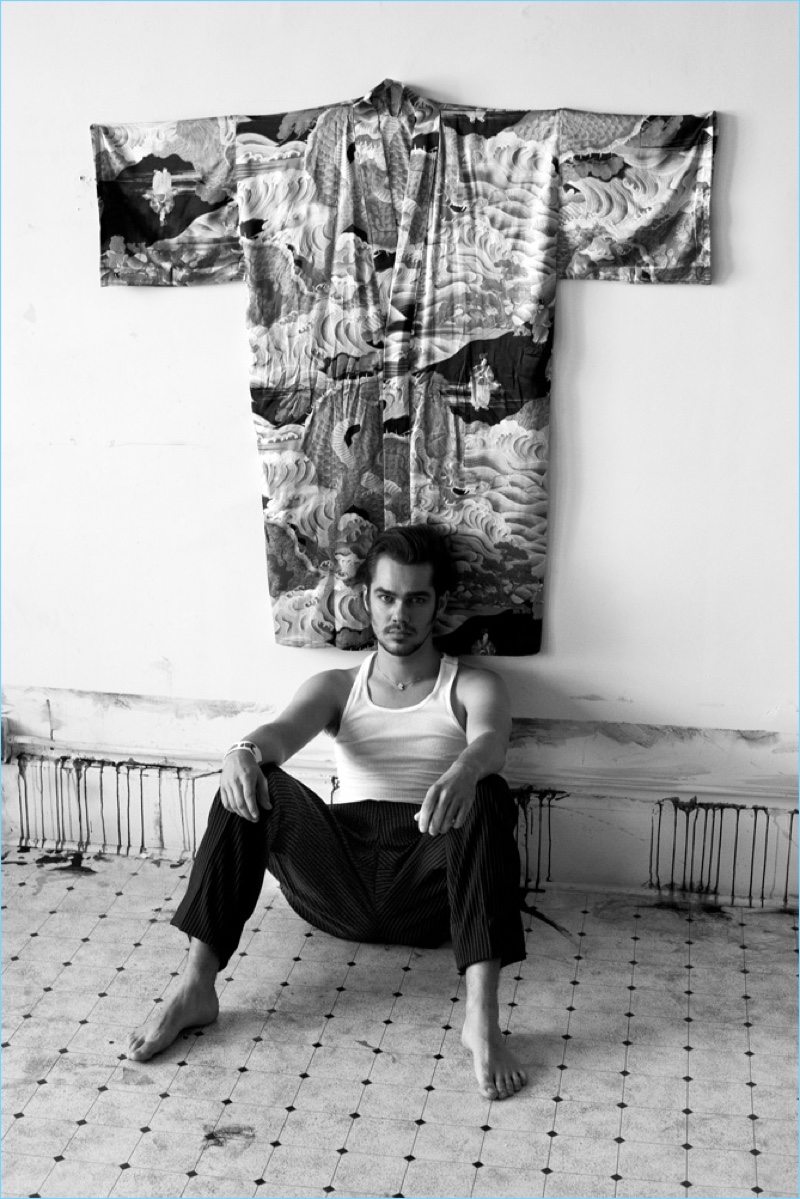 Ellar Coltrane traces the streets of New York City for a photo shoot from Interview magazine. The young actor links up with photographer Terry Richardson for the feature. Sporting an eclectic mix of Asian inspired fashions, Coltrane wears a wardrobe styled by Karl Templer.
Related: Ellar Coltrane Dons Fashions for Numéro Homme Berlin
Interviewed by filmmaker Trey Edward Shults, Coltrane discusses finding the right projects after Boyhood; a role that lasted twelve years. Coltrane explains, "That's been tricky. My introduction to this art form was so personal and so intimate, in every way. After the unexpected explosion of the success with that film, it was hard for me to imagine giving myself to something that wasn't like that–totally homegrown, intimate, soul-baring."
The 22-year-old actor continues, "But I also really want to act. There isn't any other job that I want to do or maybe even can do. So I'm hoping that I can form that intimate connection with any character that I play. But on Boyhood, I was a kid; I was so much less self-conscious, and things just come a little more naturally when you're younger."
Explaining how growing up has affected his views on acting, Coltrane confesses, "As I've become older and more self-conscious, I'm more aware of films and the film industry. I'm sure you've seen that, but the publicity, the public side of this world is pretty scary to me." Read more on InterviewMagazine.com.
Ellar Coltrane Interview Magazine Photo Shoot