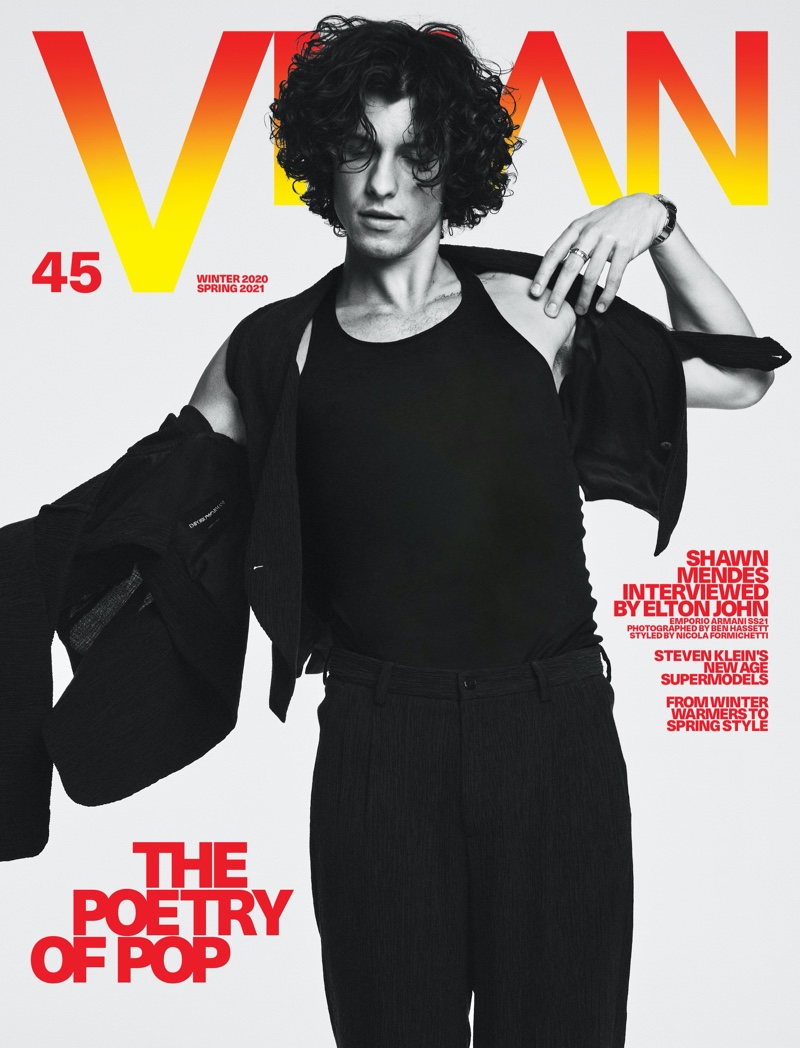 Shawn Mendes sports a spring-summer 2021 look from Emporio Armani with a Calvin Klein tank as he covers the latest VMAN magazine issue. The singer-songwriter connects with the publication for its winter 2020-spring 2021 issue to discuss his fourth studio album. Hitting the studio, Mendes links up with photographer Ben Hassett for a series of black and white portraits. Stylist Nicola Formichetti complements Hassett's choice of photography with a black and white wardrobe that features brands such as Hermès.
Related: Shawn Mendes & Noah Centineo Reunite with Calvin Klein for New Campaign
Opening up about the next chapter for him musically, Mendes talks to Elton John. Discussing his new album, Mendes explains, "When I was able to sit and let my world stop spinning and come still, this stillness came over me, and I realized, you know, when it comes to matters of the heart, we don't need to be experts." Mendes continues, "I felt my heart open. I feel this place of real art. This is the first time I felt that I had art coming through me." Read more at VMAN.com.
Shawn Mendes VMAN Photoshoot