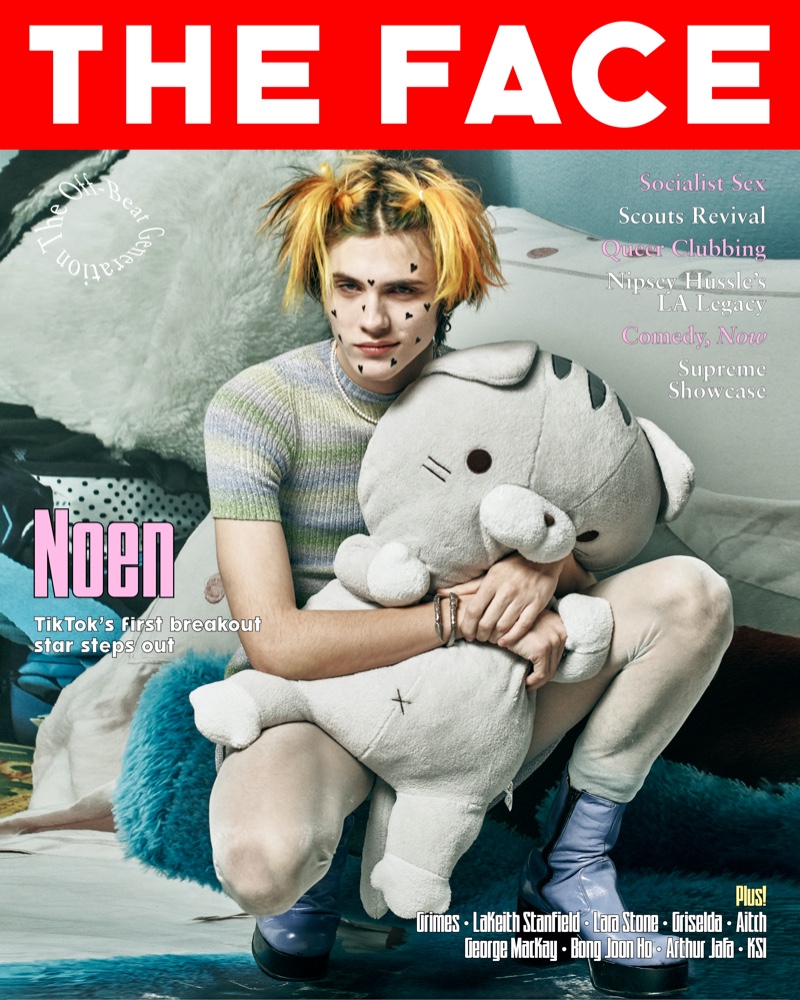 The Face features TikToker Noen Eubanks as one of its latest cover subjects. The 19-year-old stars in an accompanying photoshoot lensed by Steven Klein. Meanwhile, Danny Reed styles Noen with an androgynous edge. After all, Noen confesses, Maternity clothes are the only clothes that really have a gender, and I'm not ever gonna get pregnant, soooo… When he's not on TikTok entertaining his millions of adoring fans, you can find Eubanks in the latest Celine campaign by Hedi Slimane. Therefore, its fitting that Reed includes several Celine pieces in Noen's wardrobe for the outing.
Related: Harry Styles & Tyler, The Creator Cover Relaunch Issue of The Face
Discussing the fame associated with his internet presence, Noen explains, I've been invisible my whole life, and now people won't stop looking at me. Before exploding on the TikTok scene, Noen shares, People just hated me. They'd call me 'faggot,' make homophobic jokes…
In a vulnerable moment, Noen recalls, I tried to kill myself a couple of times. I went to a mental hospital, couldn't afford it. I'm supposed to be on a prescription, couldn't afford it. I was like, 'Just let me disappear…' And that was when I started TikTok.
Noen continues, What stopped me from doing it [killing himself] was that I started getting fans, and there were people telling me, 'I'm depressed. My family is getting divorced. I'm miserable. I look up to you. You make my day better.' Read more at TheFace.com.
Noen Eubanks The Face Photo Shoot