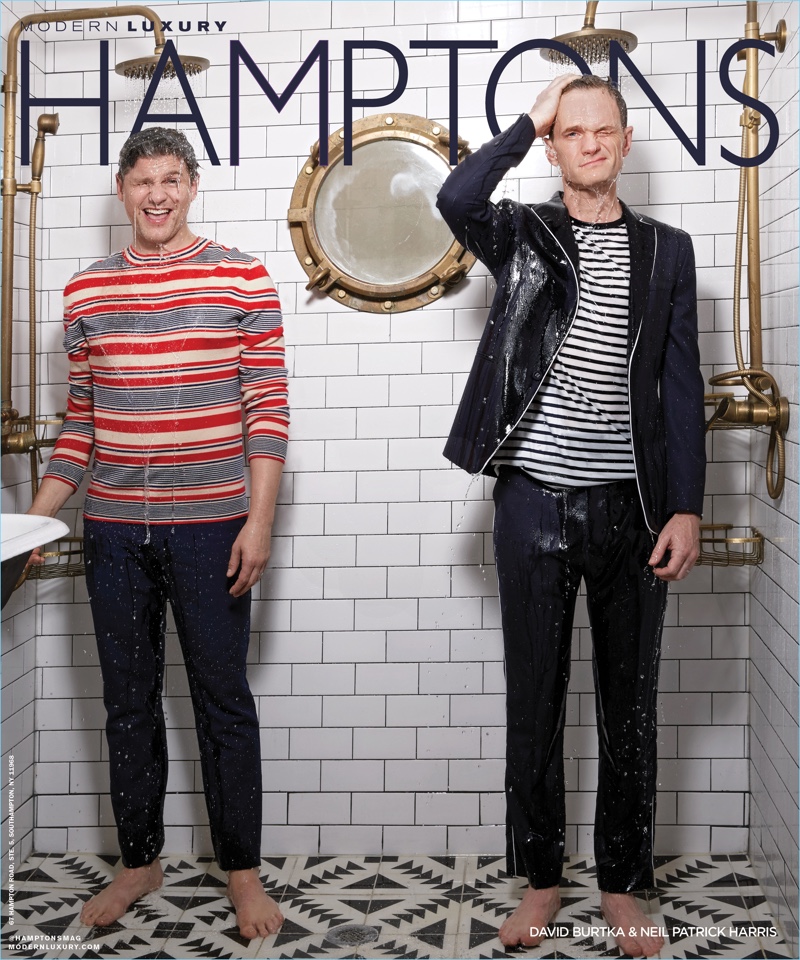 Hamptons magazine connects with Neil Patrick Harris and David Burtka for its Home & Garden issue. The celebrity power couple link up with photographer Dennis Golonka for the accompanying photo shoot. Meanwhile, Sam Spector handles styling. He outfits the couple in brands such as Hermès and Stella McCartney.
Harris talks to the magazine about visiting the Hamptons for the first time nearly fourteen years ago. I'd just heard tales of the Hamptons and it always seemed very fancy and unattainable, says Harris. And then we went there, and it was so welcoming. The same time I discovered rosé wine.
Related: Neil Patrick Harris Covers Modern Luxury, Talks Count Olaf
Burtka discusses the local shopping around the Hamptons. And then you can go to Serene Green, where you can get the whole thing. They've got great fish, and you can get whatever is in season. Burtka continues, Our son loves fishing, so we always tend to go off Montauk. Last year, we caught a striped bass, and literally just cut it up right there. Olive oil, lemon, salt, and [Gideon] goes to town.
Neil Patrick Harris & David Burtka Hamptons Photo Shoot