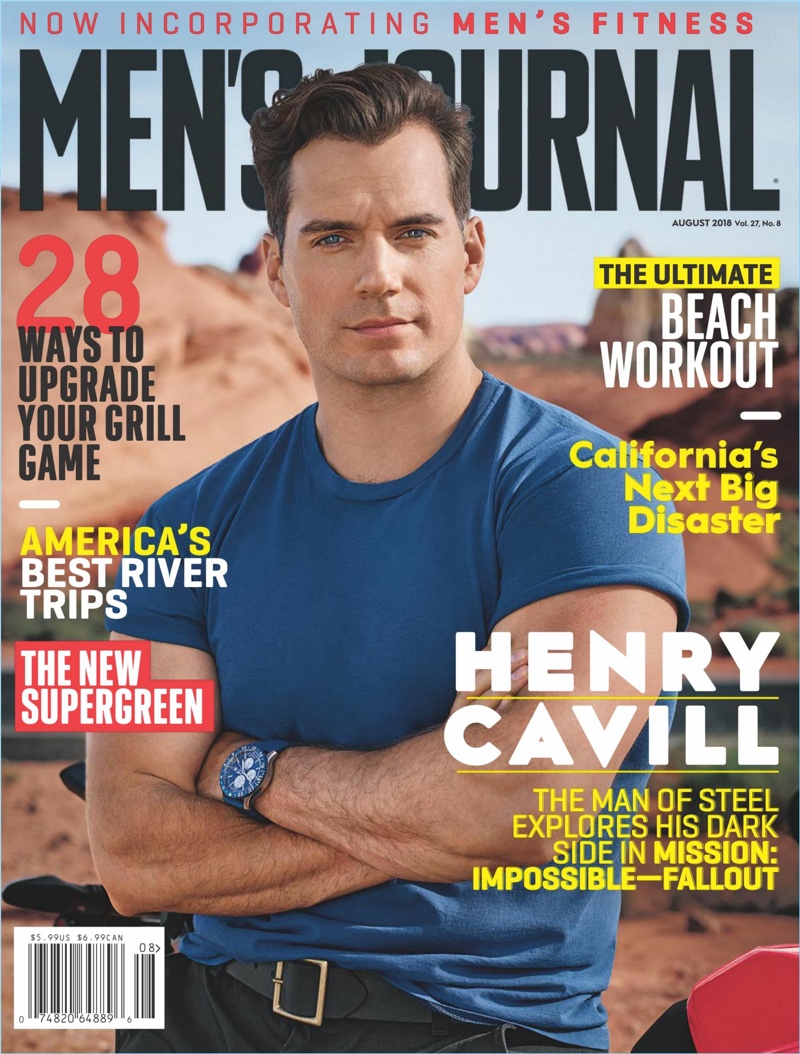 Henry Cavill promotes Mission: Impossible – Fallout with a new cover for Men's Journal. The British actor connects with the magazine for its August 2018 issue. Discussing his latest film, Cavill says, It is definitely worth a watch. And I have a mustache. Cavill jokes, Can't be a hero with that kind of facial hair. It's kind of the new black hat, the new scar on the face, the new English accent.
Related: Henry Cavill Stars in BOSS Eyewear Campaign
Starring alongside Tom Cruise, the movie opened the door to riding motorcycles. Cavill explains, They were like, You have a bike license, right? I didn't. However, production worked that all out and now Cavill says, I feel this incredible sense of freedom I haven't found anywhere else.
Henry Cavill Men's Journal Photo Shoot