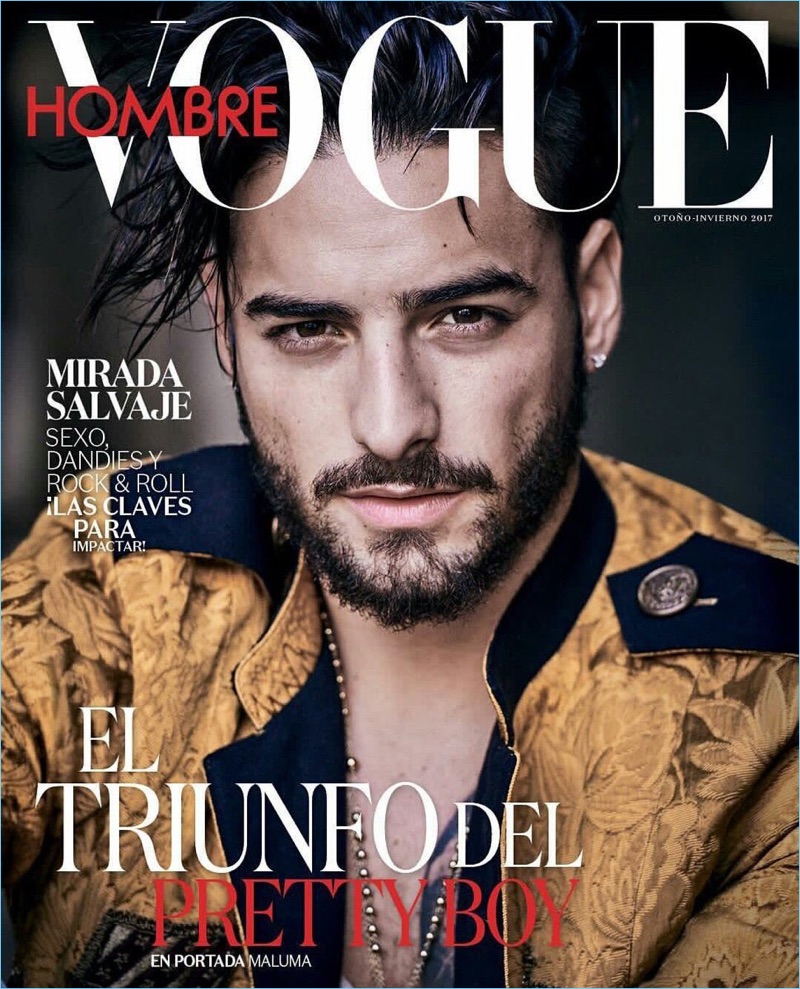 Vogue Hombre serves up a double cover feature for its new issue. In addition to Joe Jonas, singer Maluma snags a cover. The Felices los 4 singer connects with photographer Matthew Brookes for the shoot. It's here that Dan May styles Maluma in rebellious bad boy styles. Maluma rocks pieces from brands such as Dsquared2 and Rick Owens.
Related: Maluma Rocks Standout Looks for Esquire Latin America
Boasting over 29 million Instagram followers, Maluma talks to Vogue Hombre about his influence. In a translated quote, the artist shares, I think my responsibility is to show young people that dreams do come true, that I am a warrior, a dreamer...That many people did not believe in me and my career at first, and over time I showed that it was not So, I was going to leave my Medellín and I would conquer the world. So my biggest obligation is to show them that it can be done and that through art we can change many lives.
Maluma Vogue Hombre Photo Shoot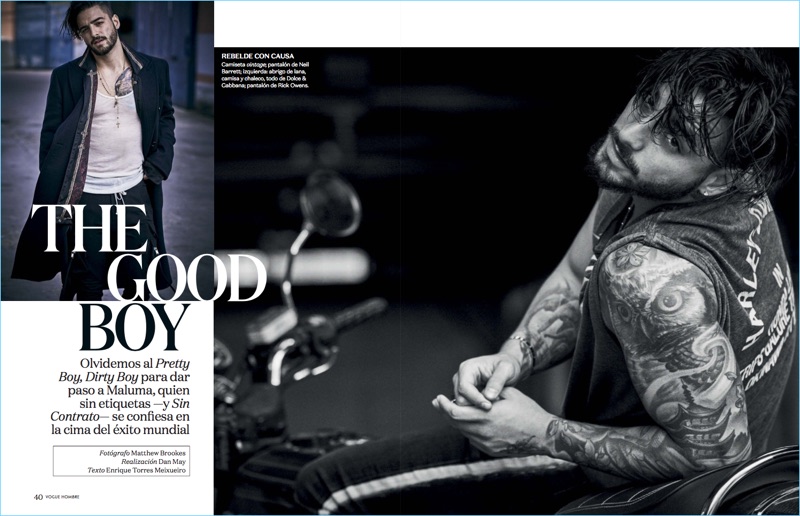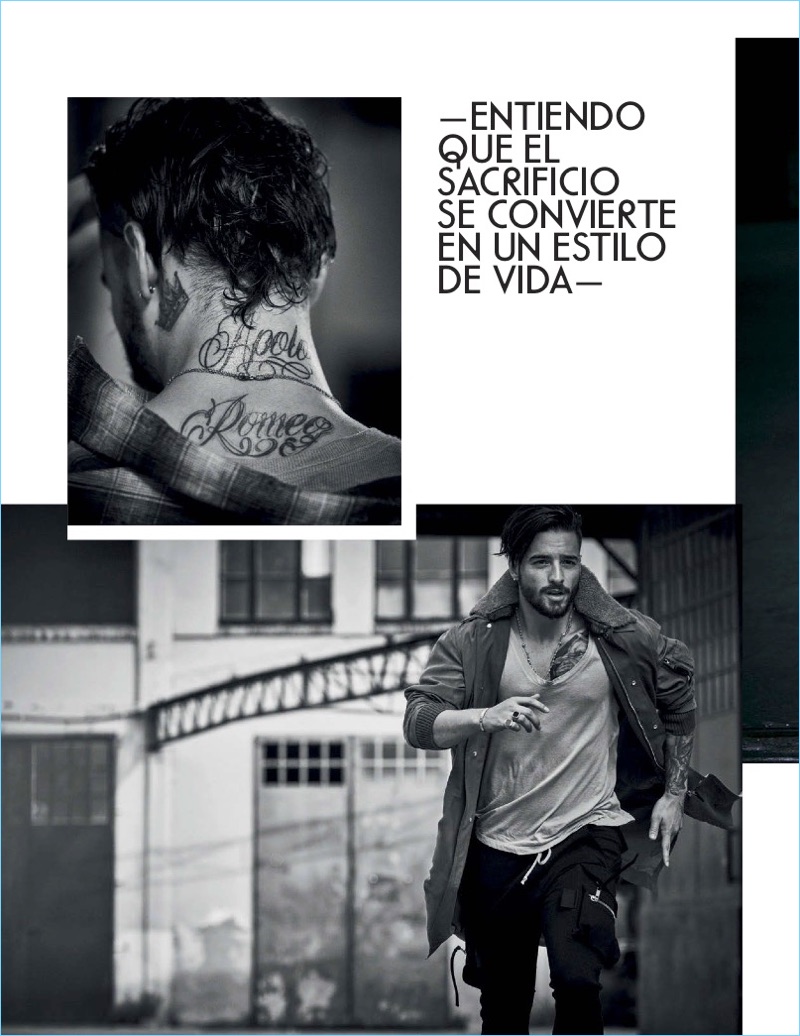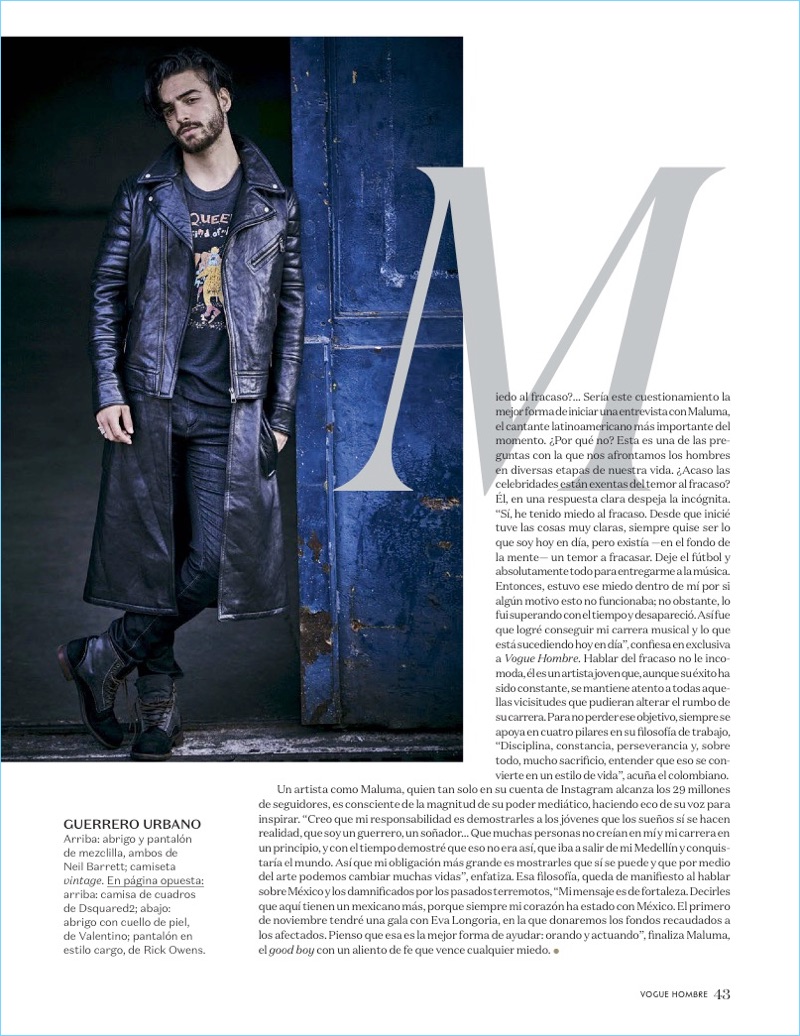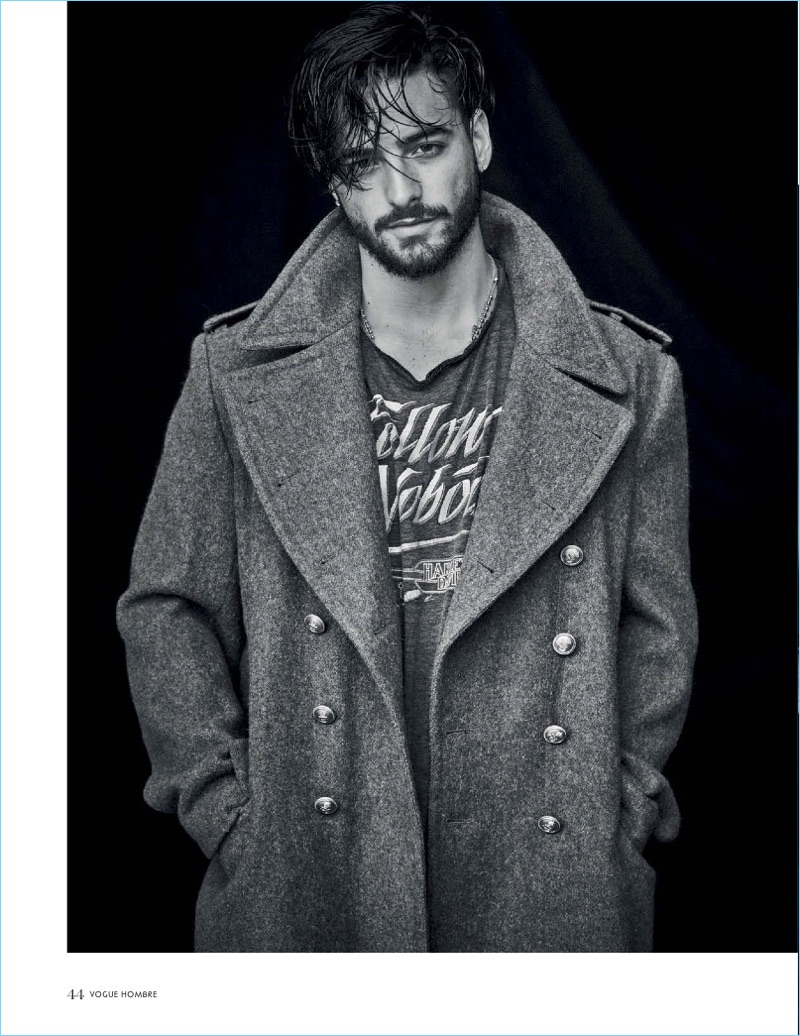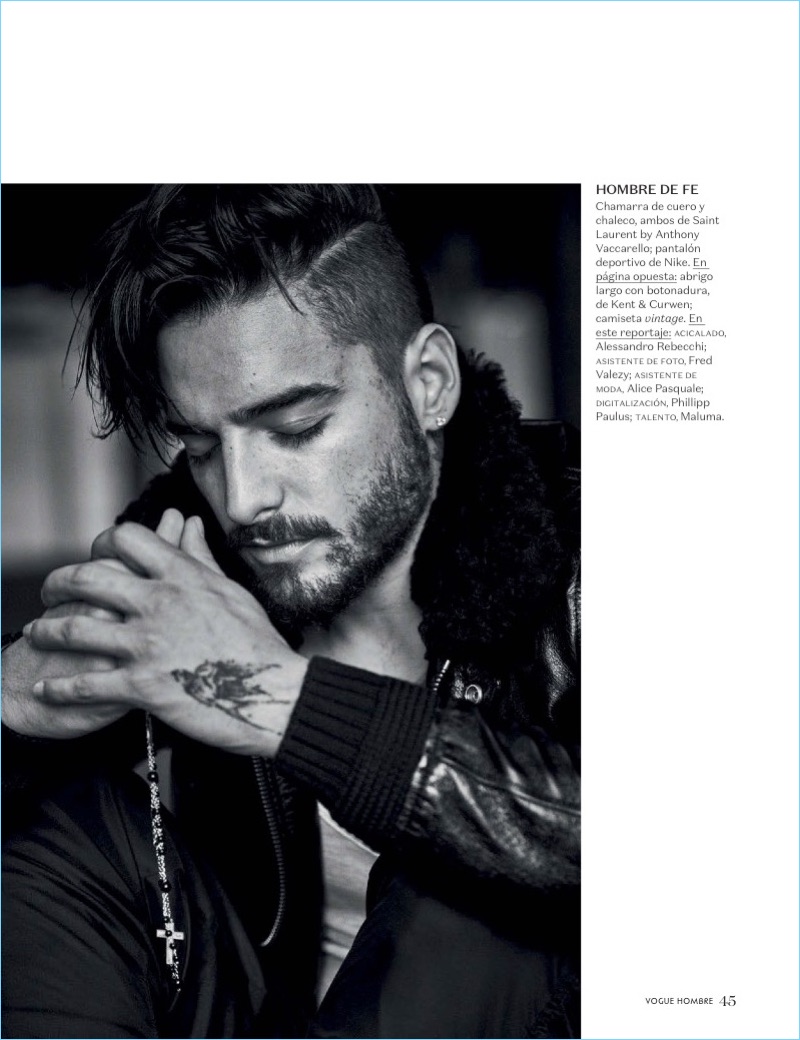 Video: Maluma for Vogue Hombre