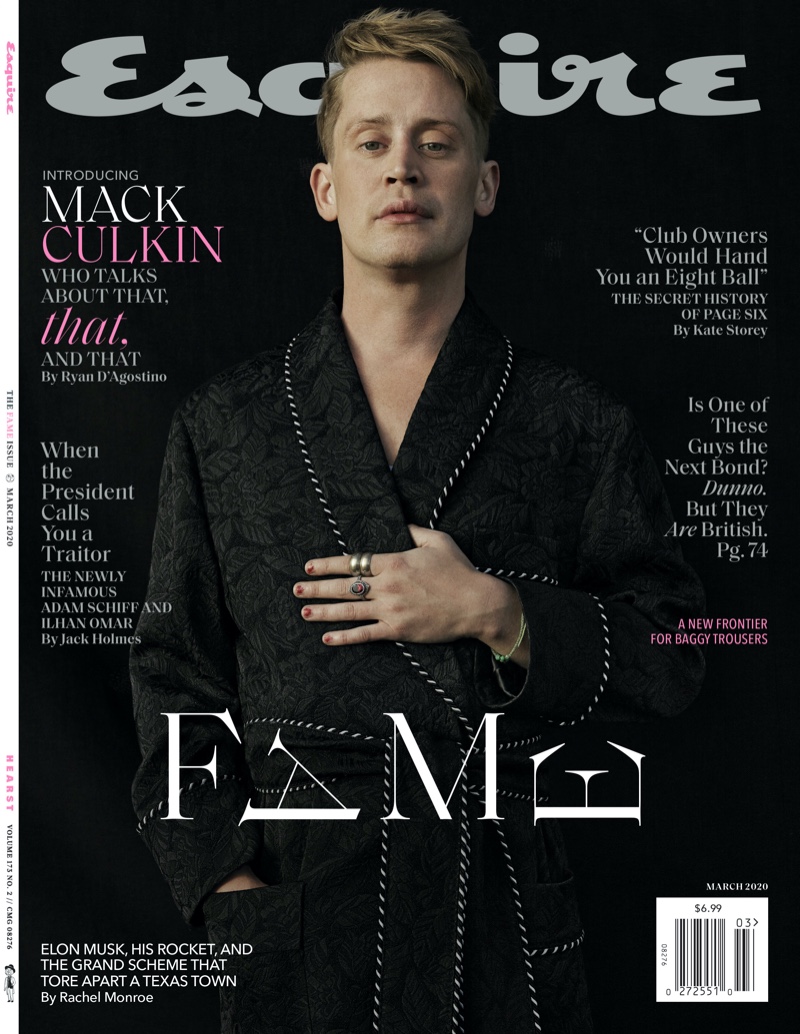 Macaulay Culkin makes quite the impression as Esquire's cover star for the month of March. The 39-year-old actor links up with photographer Robbie Fimmano for the feature. Donning a dark wardrobe, Culkin sports luxury labels like Saint Laurent and Gucci. Talking to Esquire, Culkin discusses people's perceptions of him. People assume that I'm crazy, or a kook, or damaged. Weird. Cracked. And up until the last year or two, I haven't really put myself out there at all. So I can understand that.
Related: Macaulay Culkin Spreads the Holiday Spirit with Happy Socks Collaboration
Culkin continues, It's also like, okay, everybody, stop acting so freaking shocked that I'm relatively well-adjusted. Look: I'm a pretty peerless person. If I was an accountant, I could look left and right, and there's other accountants sitting next to me in the office. It's not like that. It's one of those things where, like, the cliché that we're all snowflakes? That we're all unique? Well, you know what? I actually am a snowflake. Read more at Esquire.com.
Macaulay Culkin Esquire Photo Shoot